Where does water go?
This was the question that led to our latest STEAM investigation. We set out to find out where does the water go?
The STEAM activity below encourages your child to observe what happens to water when placed in a sunny spot. We use our art tools to help document the transition and in the end, turn our documentation into a work of art!
---
What is evaporation?
The heat of the sun causes water to evaporate.
Evaporation is when water (a liquid) turns to vapor (a gas) and rises up.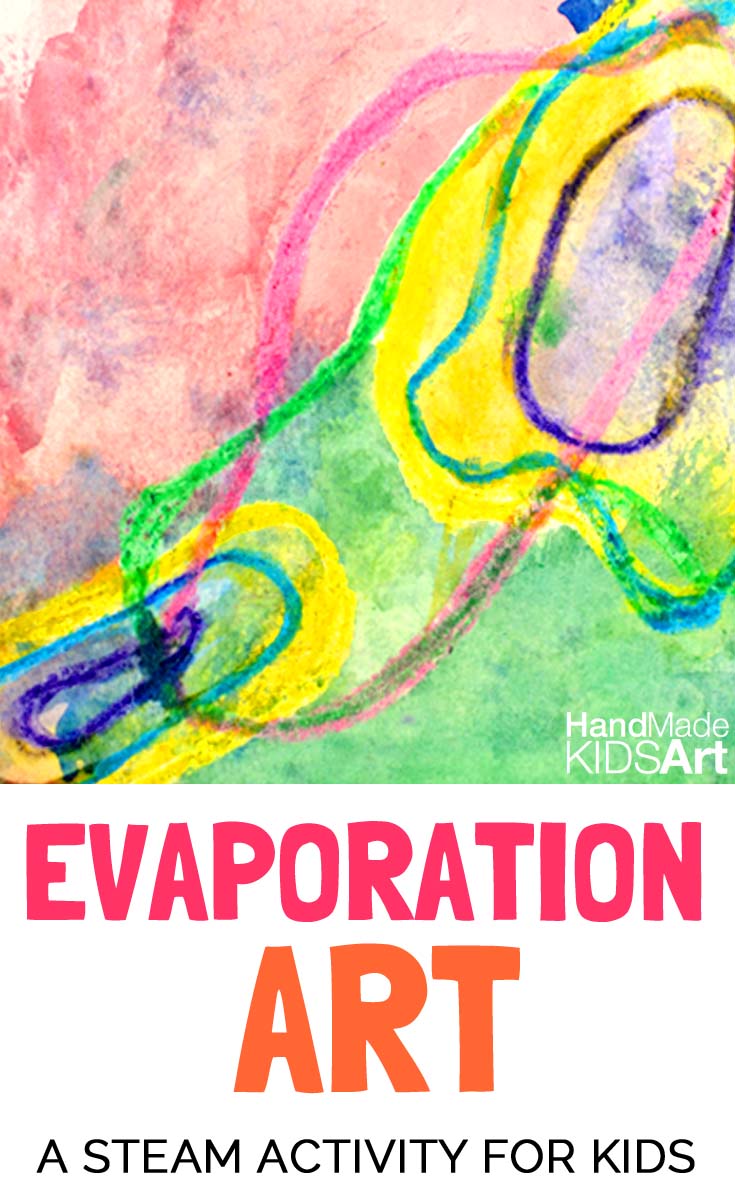 Materials: A Bowl of Water, Pipette or Eye Dropper, Crayons, Watercolor Paint, Watercolor Paper, Cookie Sheet, Painter's Tape, Timer, Sunny Window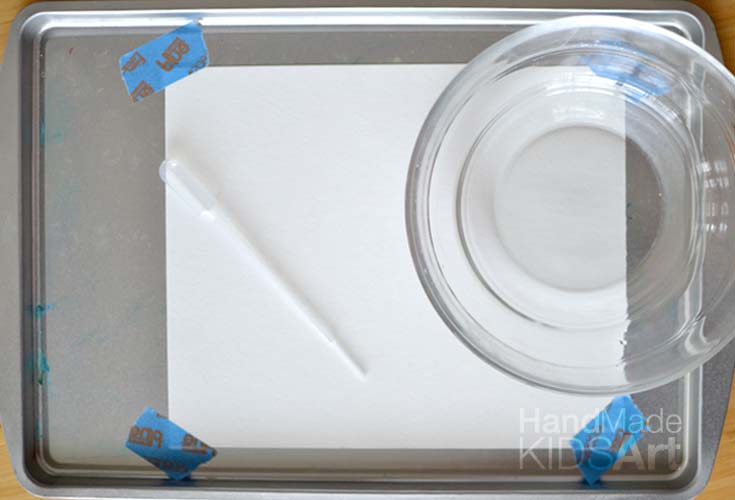 Step 1: Tape your paper to the cookie sheet. (The cookie sheet or plastic tray will help minimize the mess for clean up).
Step 2: Use the pipette or eye dropper to create a puddle of water on the middle of your paper.  Using the crayon, draw around the puddle of water and place in a sunny window.
Ask your child to predict what they think will happen to the puddle of water.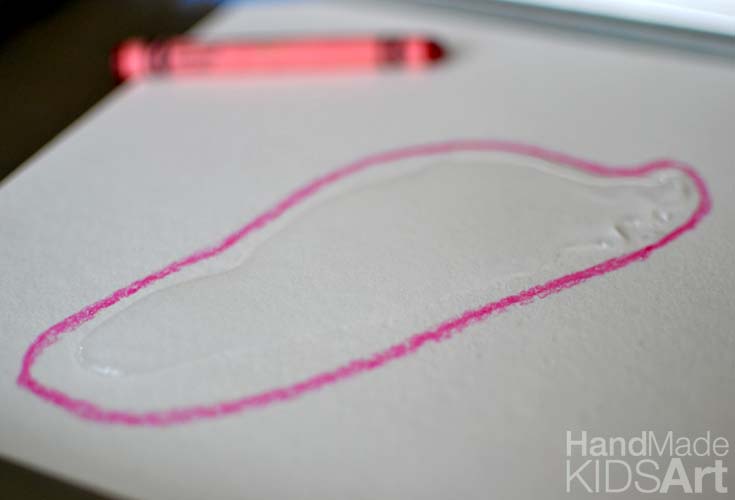 Step 4: Set the timer for a set period of time (we checked after an hour). Pick a different color of crayon and draw around the puddle.
How did the puddle change?
This is a slow process, so I recommend checking throughout the day.  Factors such as how sunny it is and how big your puddle of water is will determine the rate of evaporation.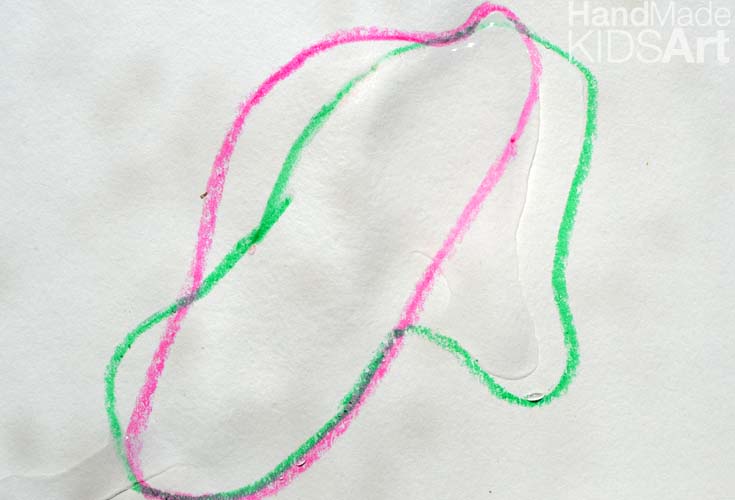 Most likely, your child will bump the paper and the water will move, it's okay, just draw around it.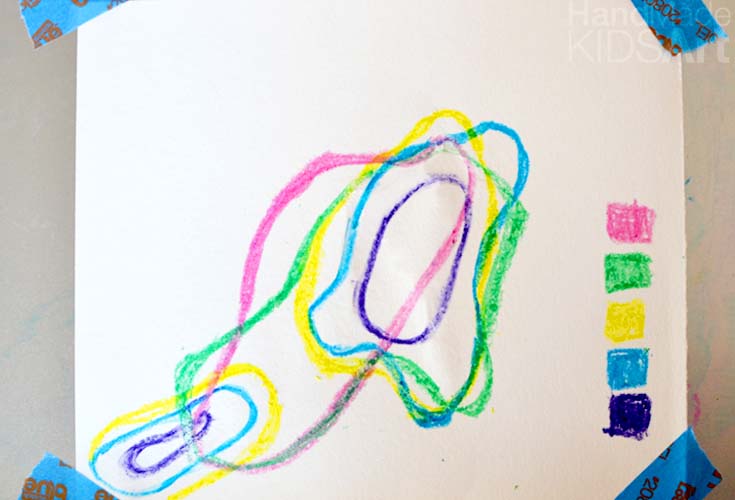 Keep checking throughout the day.
We made a color key on the side of our paper to remember what order we drew the colors around our puddle.
Observe what happens to the shape of your puddle.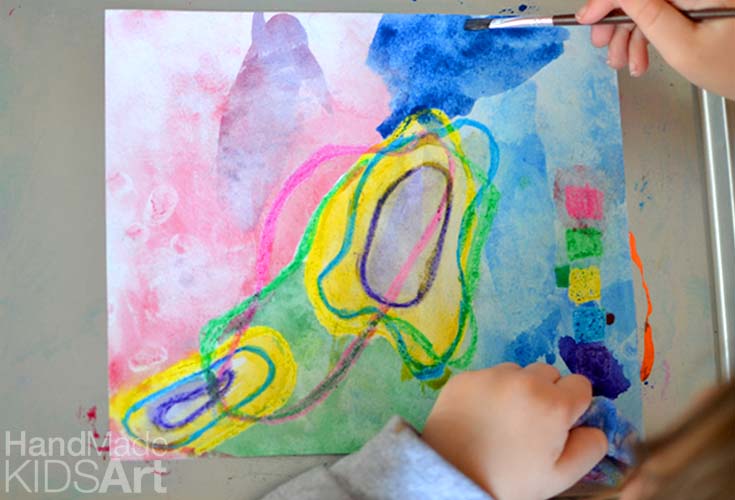 Step 5: Use your puddle documentation to create your own puddles of color with water colors. The crayon drawings will resist the paint creating a puddle inspired work of art!
Ask your child what they think will happen to the puddles of watercolor paint?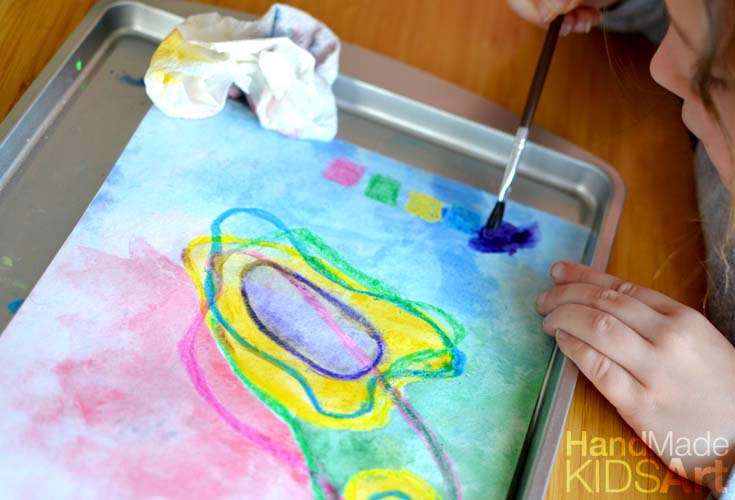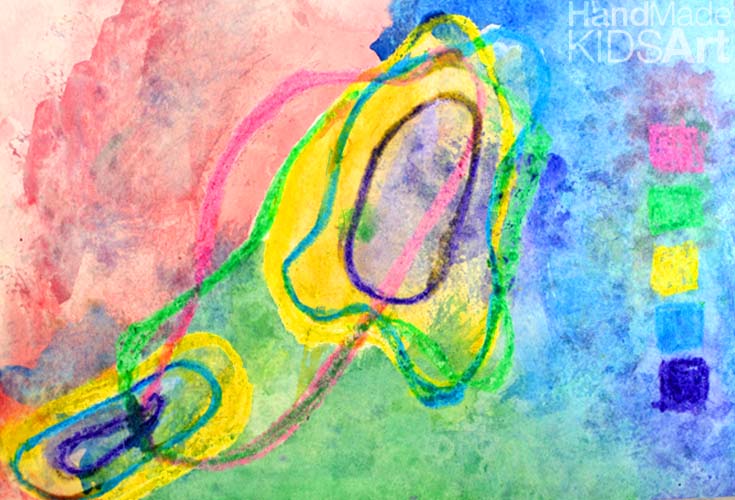 ---
This post is part of our Creative Preschool series. Hop over to our Creative Preschool friends for more Preschool Science activities.

Design a Glider (Free Printable Included!) | Pink Stripey Socks
 | Artsy Momma
 | I Heart Crafty Things
| A Little Pinch of Perfect