Explore color mixing in a fun and engaging hands-on way. Twist and mix to create new colors a funky fall pumpkin collage.
"Twist & Mix" Color Mixing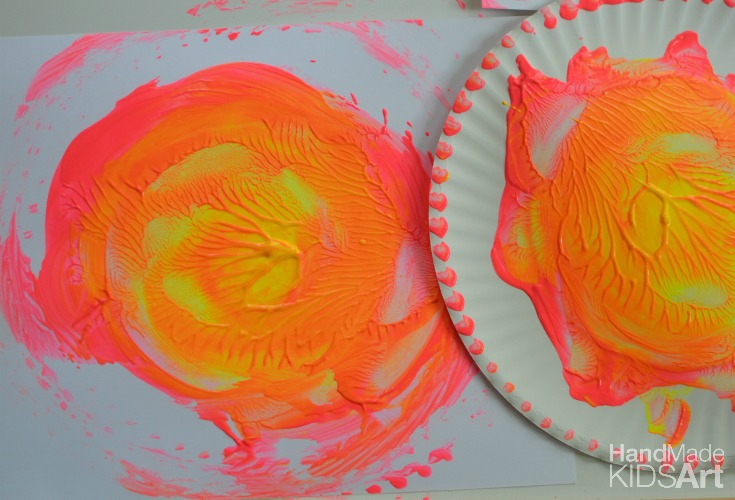 Materials: 
Washable Paint
Paper Plate
White Card stock Paper
Step 1: Squirt a small dot of red and yellow paint in the center of the paper plate.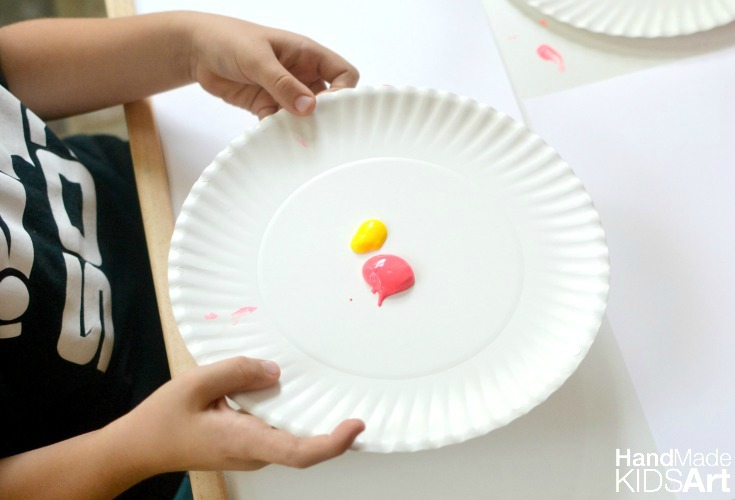 Step 2: Flip the plate upside down on top of the white paper and twist the plate back and forth.
Step 3: Take a peek and look to see what color red and yellow create!  Twist more if needed. Let the painting dry. Repeat as necessary.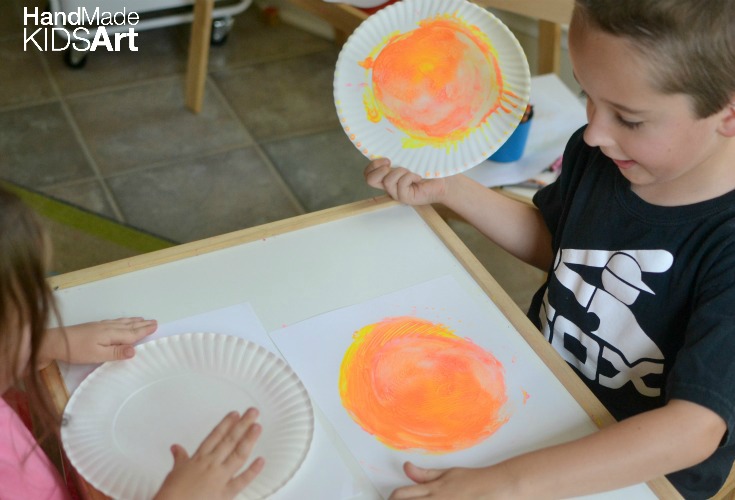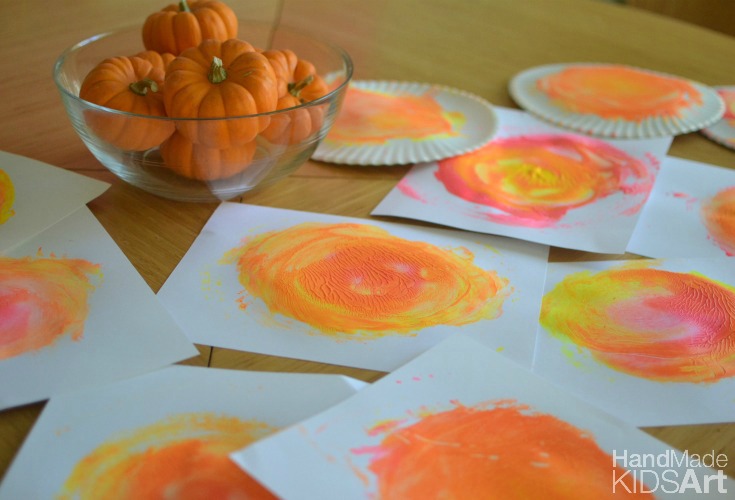 ---
Pumpkin Collage
Materials:
Construction Paper
Pencil
Small Circle Bowl
Scissors
Glue
Washable Paint (optional)
Tutorial:
Step 1: Place the bowl upside down on your painting and trace a circle with the pencil.  Cut out the circle.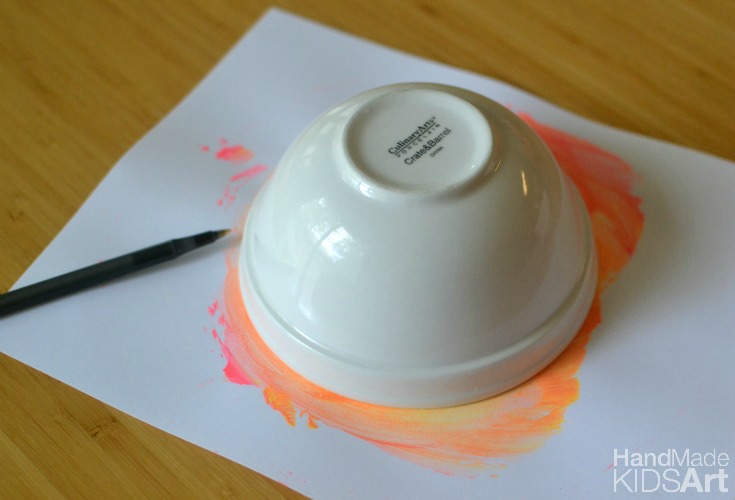 Step 2:  Using the construction paper cut a rectangle shape for the stem. M-Woww wanted to add a leaf so she drew and cut one out.
Step 3: Arrange your shapes to create a pumpkin and glue on to a piece of construction paper.
ART TIP: Have your child draw the shape on the paper first and then cut the shape out. 
Step 4: For an additional STEAM challenge create a pattern border around your pumpkin. M-Woww chose to do an ABAB pattern with her finger and paint. You also could use your construction paper scraps to create a collage border.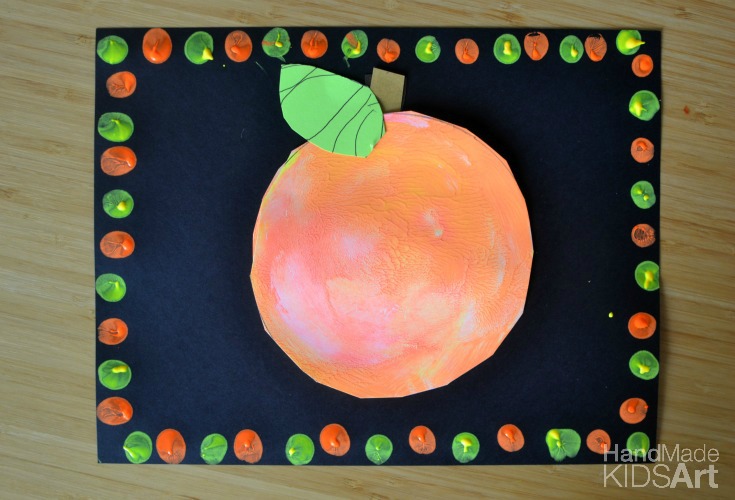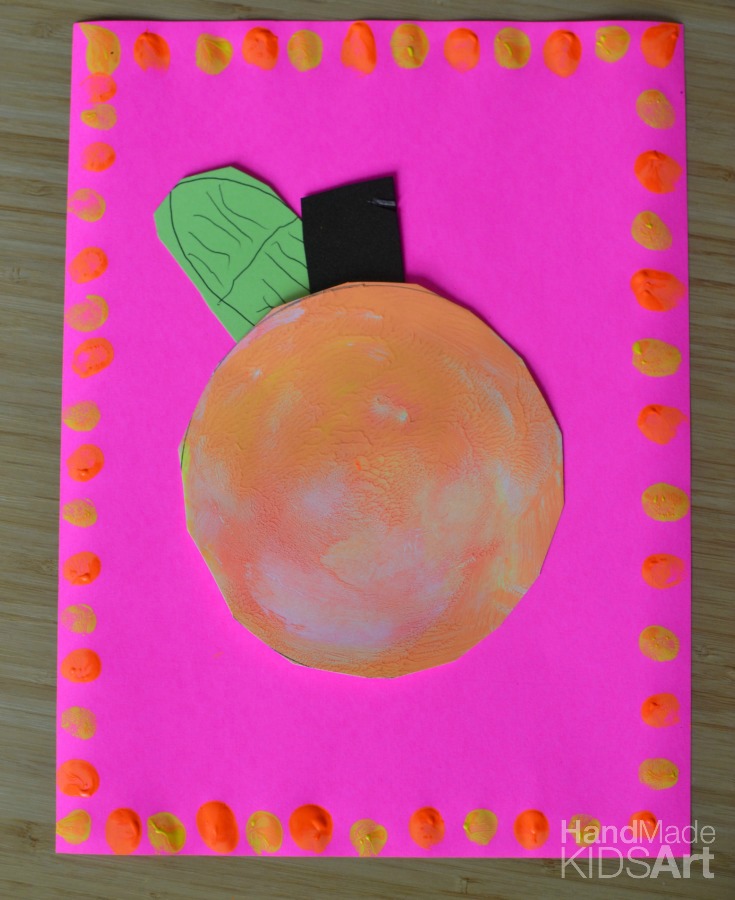 Art Connection:
I can mix red and yellow to create a new color, orange.
Math Connection:
I can use geometric shapes to create a pumpkin collage.
I can use my fingerprint to create an ABAB pattern.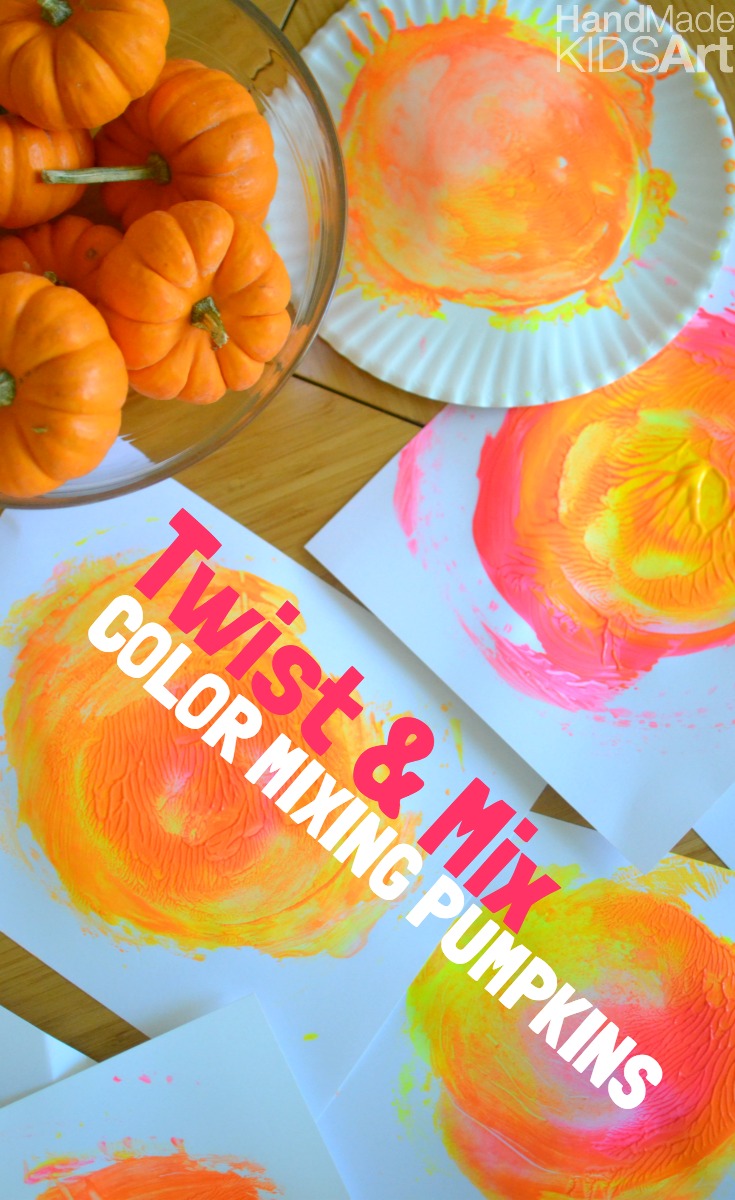 Check out our Creative Preschool Friends for more "pumpkin" themed learning activities.

Jack-o-lantern Craft with Changeable Emotions | Artsy Momma
Pumpkin Candy Preschool Math Printable| I Heart Crafty Things
Upper & Lowercase Alphabet Puzzles | School Time Snippets
Pumpkin Face Playdough Game  | A Little Pinch of Perfect
Glittery and Googly No-Carve Pumpkins | Pink Stripey Socks