Did you know that each raindrop makes its own rainbow?
It literally takes millions of raindrops for you to see a rainbow. 
Whoa! That is a lot of raindrops.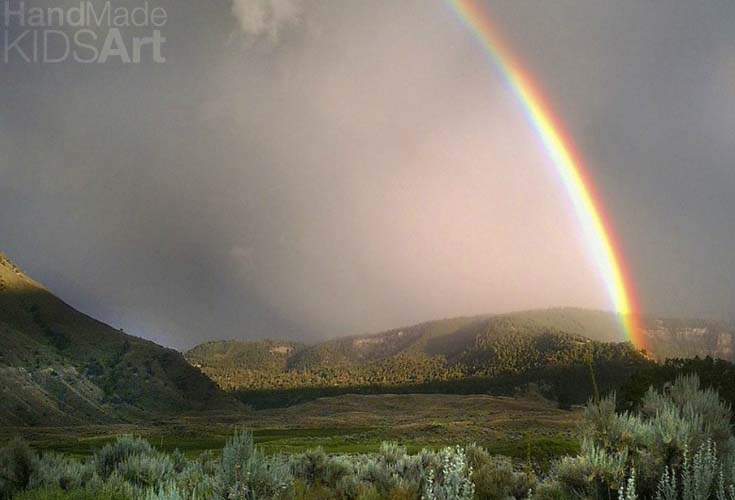 When light and rain combine in a specific way we can see the different colors and a rainbow is formed in the sky.
Sun light is made up of a spectrum of colors  (red, orange, yellow, green, blue, indigo and violet) that we can't normally see.
Raindrops break up the light and allow us to see the all the colors (also known as ROY G BIV).
Fun Rainbow Fact: No two people see the rainbow the same. A person standing next to you sees the rainbow at a slightly different angle making each view unique.
It is possible to experiment and make your own rainbow.
There are several different ways to do it below is how we were able to create a rainbow and then paint it!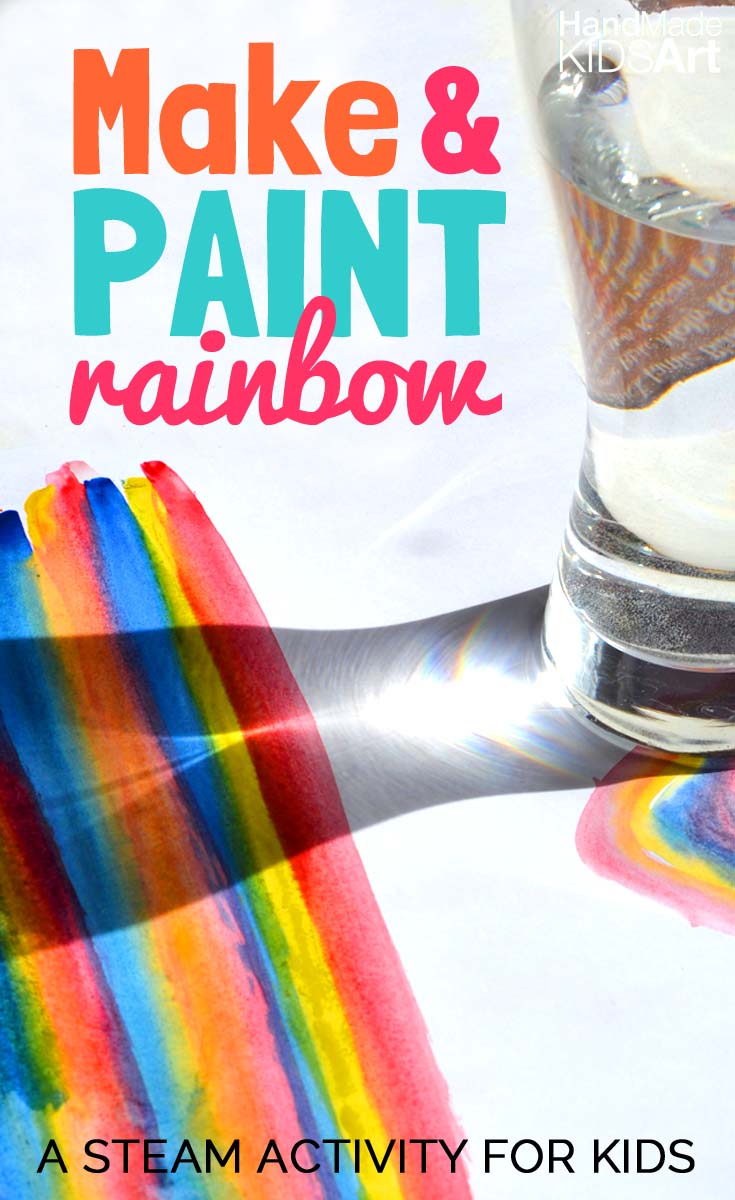 STEAM CHALLENGE FOR KIDS: Make and paint your own rainbow.
Materials: Watercolor Paint (red, yellow and blue), Brush, White Paper, Glass of Water, Sunny Day
Step 1: Make a rainbow.
Fill a glass of water and place it in a sunny spot by a window. Move the glass around until you spot a rainbow. Place a white paper on the rainbow.
Tip: Make sure the sun is passing through the glass in order to create your rainbow.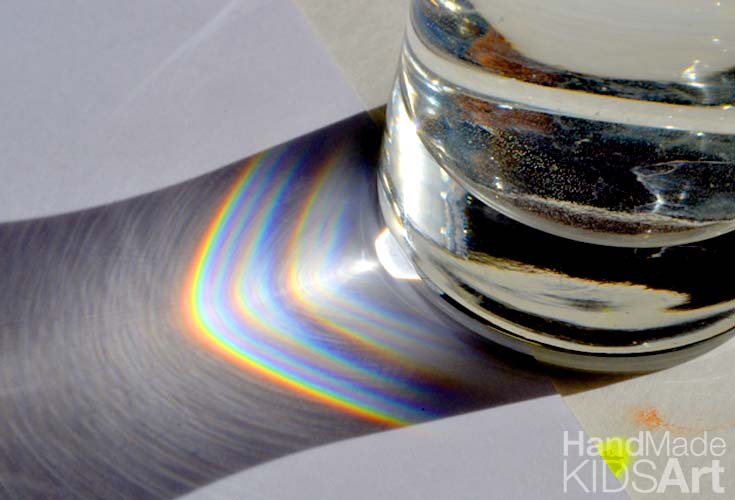 Ask your child to take a close look. Can you spot all 7 colors?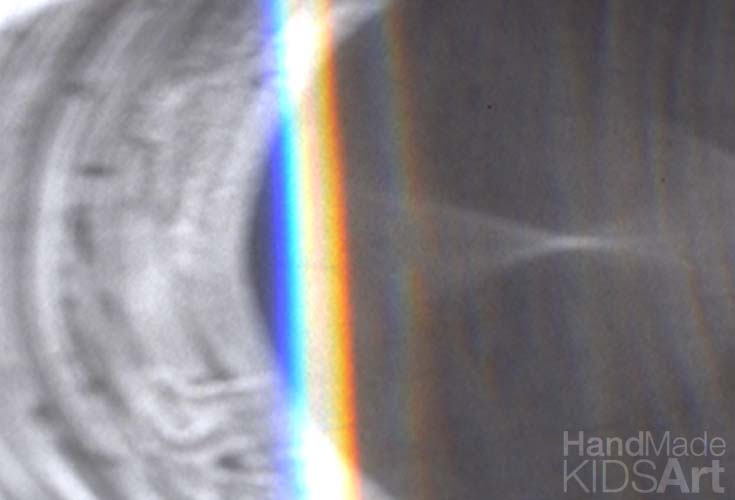 Step 2: Paint the rainbow.
Use the three primary colors (red, yellow and blue) to paint the rainbow on your paper.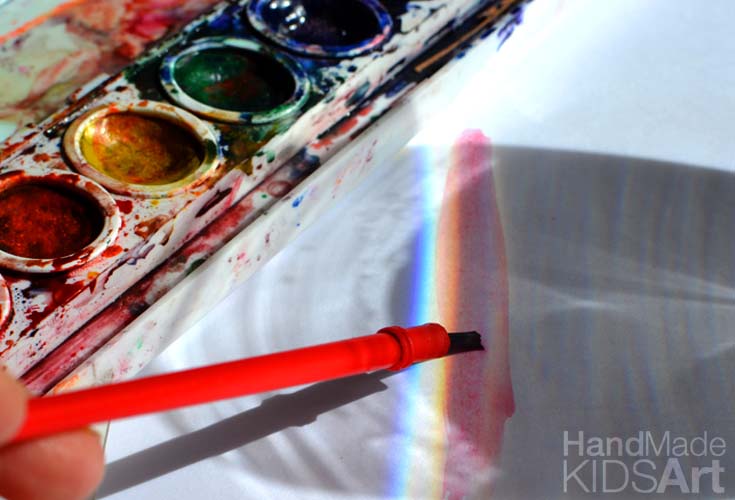 Step 3: Repeat! Move the glass around to form new rainbows and create a rainbow pattern on your paper.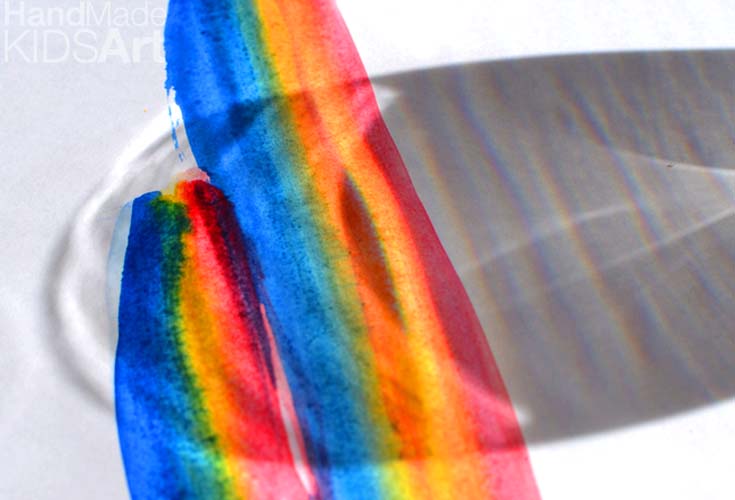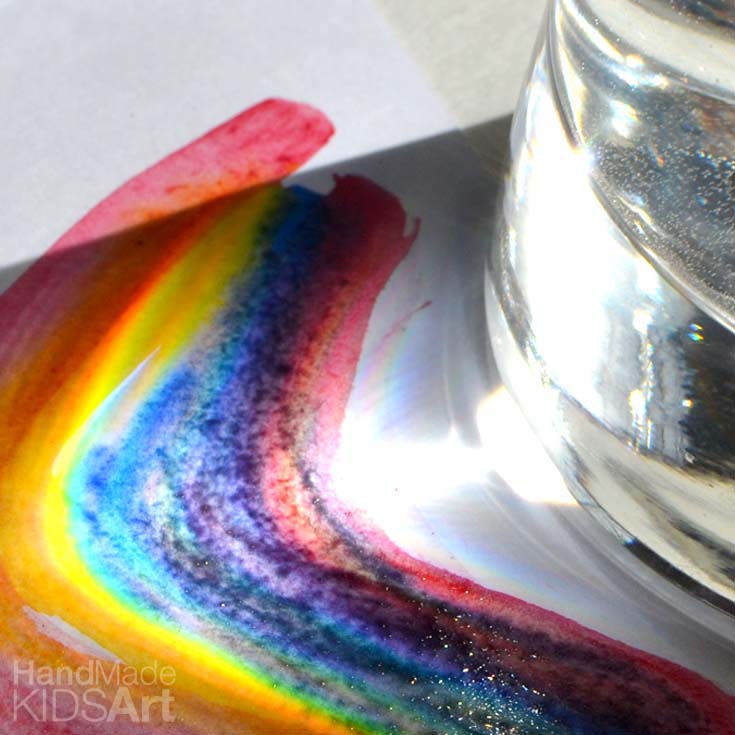 ---
The Science Behind It:
Light is made up of the spectrum of colors (ROY G BIV). As light passes through the glass of water it is broken up into the colors that we see in a rainbow.
While it may take millions of raindrops to make a rainbow in the sky it only takes a glass of water to make a rainbow at home.
---
This post is part of the Learning with Rainbows blog hop. Be sure to check out the links below for more rainbow learning activities.