Welcome to our 25 Days of STEAM!
Today we are exploring three-dimensional forms! A form is a three-dimensional work of art that has height, width, and depth.
Using simple materials like pipe cleaners and straws can you build different forms such as a cube or pyramid?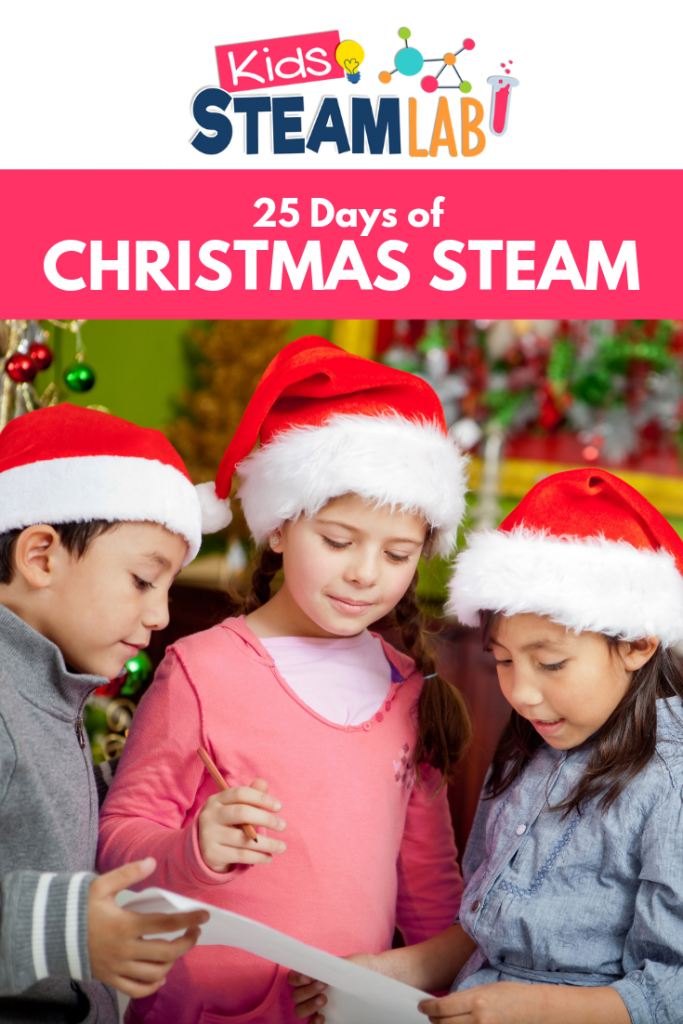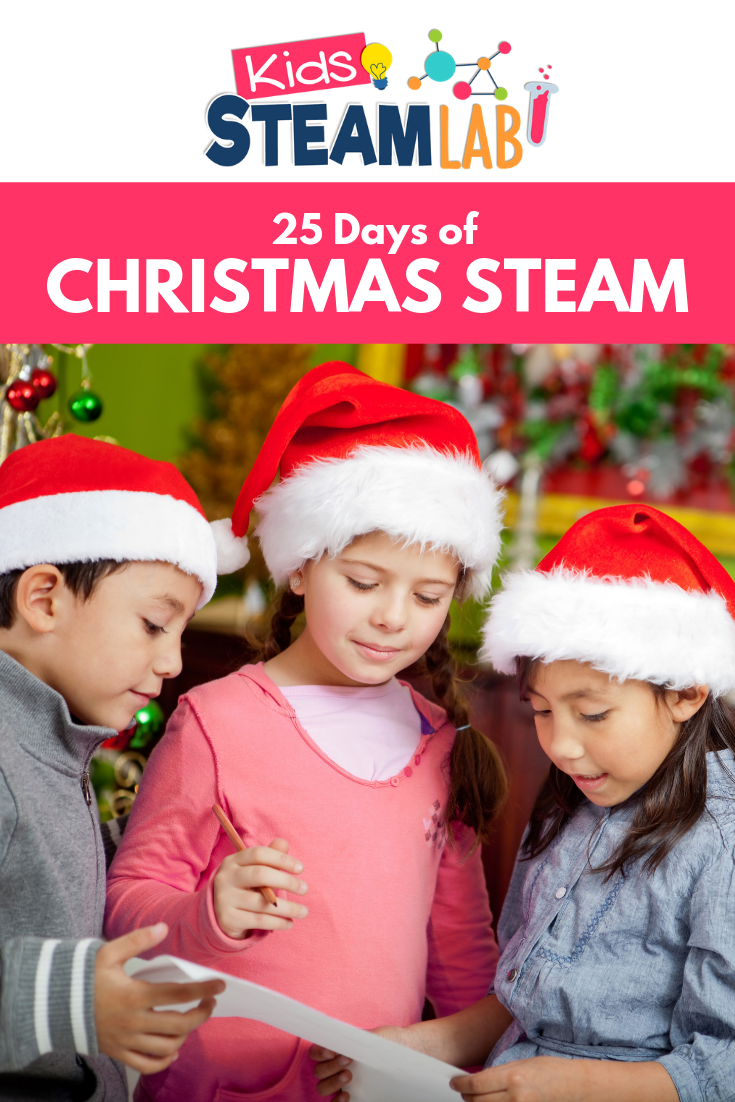 STEAM Challenge: Build an ornament with pipe cleaners and straws
Materials:
Pipe cleaners
Straws
Ribbon or String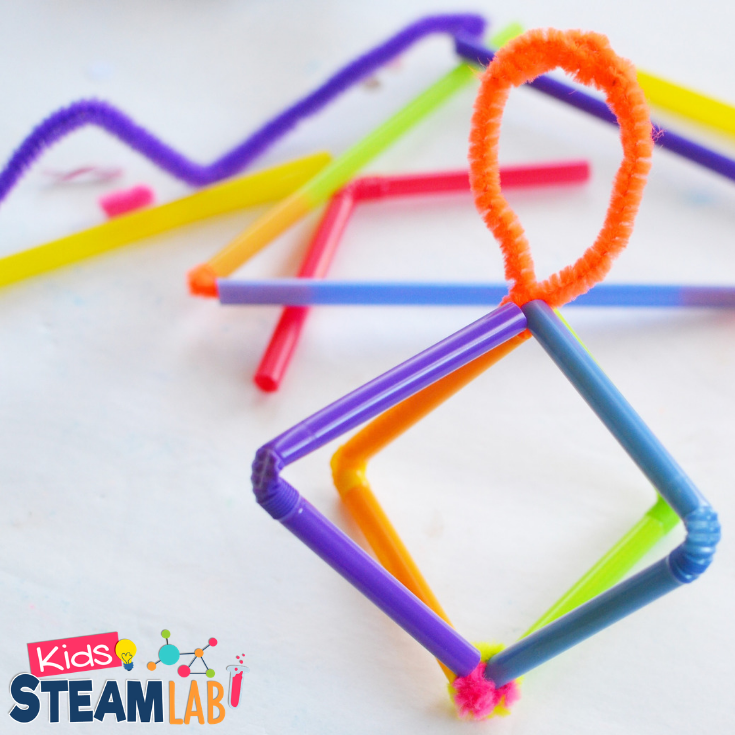 1. Layout the materials and build!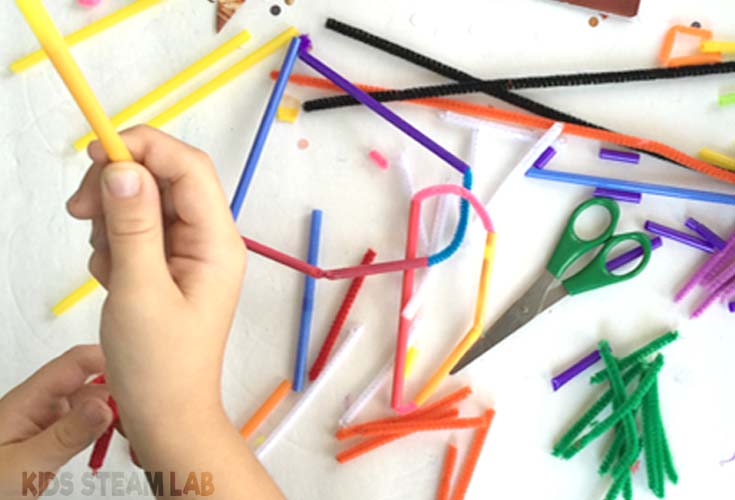 2. You may wish to discuss the different types of 3-D forms like a cube, cone, pyramid, rectangular prism, or triangular prims.
3. Use the materials to create and build geometric forms.
4. Add ribbon and hang on the tree!