STEM + A = STEAM
We are strong supporters of STEM activities (Science, Technology, Engineering and Math), however we also feel just as passionate that ART should be included to turn STEM into STEAM! I came across this great article that gives many reasons why the inclusion of the Arts is critical for our learners. My favorite part is the quote at the end,
"As the kiddos go back to school, knowledge of science, technology, engineering and math are certainly important, but their imagination, creativity and how they interact with others is critical. Like any flower, the stem is valuable but the bloom on top inspires our imagination — and that's what people connect to."
– Justin Brady
So how can you incorporate art into your learning activities?
Thinking like an artist is being a problem solver! Create open invitations or challenges for your child to problem solve and create.
Lil B (5) loves building! I am trying to keep his interest and curiosity in finding different ways to build and problem solve. I set out a large piece of cardboard (an unfolded diaper box), markers, tape and printed roads (we used these awesome download and print roads from picklebums).  I let Lil B and M-Woww fill in the rest.
Lil B went right to work cutting out the roads and taping them down. He quickly realized that he did not have as many as he needed for his plan (I only printed a few on purpose). He immediately realized he needed to draw the rest of the roads in. While Lil B was mapping out his city with roads, M-Woww filled in with color, details and her new love of circles (she is only 3 and that is her favorite shape right now).  Read below for our tutorial and be sure to take a sneak look at the end for our exciting STEAM project we have been working…so excited to share!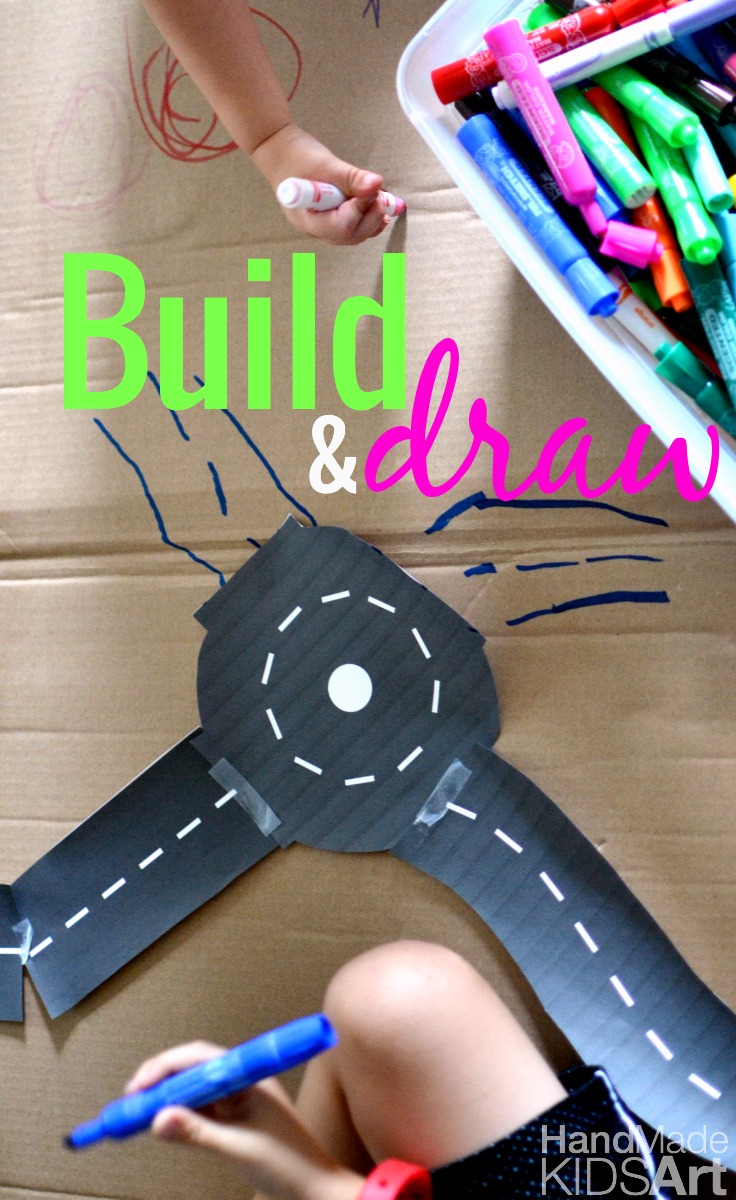 Materials:
Cardboard
Markers or Crayons
Scissors
Tape
Tutorial:
Step 1: Download and print roads. If age appropriate have your child cut out the roads or at least assist in cutting.
Step 2: Tape roads to cardboard. Tearing tape is great practice for fine motor skills!
Step 3: Imagine and create! I stepped out of the way and let them get to work.
Looking for more ways to include Art into STEAM?
We will be announcing our big project tomorrow! But here is a sneak peek….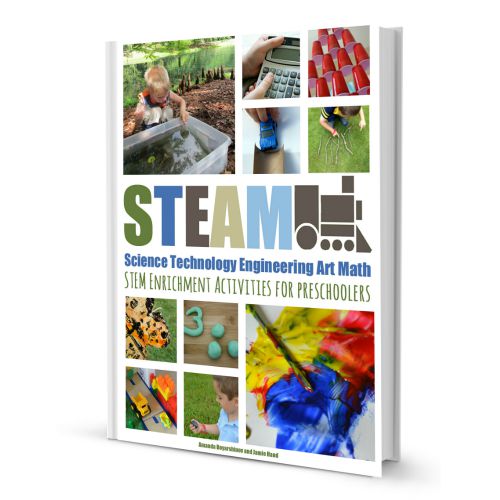 For more on incorporating art into your learning activities check out our How to Raise a Creative Thinker and Top 10 Ways to Promote Creative Thinking.
Follow us on Facebook, Instagram, Twitter or Google +!