"I never met a color I didn't like" – Dale Chihuly
Dale Chihuly is mostly known for his amazing work with glass blowing and three-dimensional sculptures. His glass work is stunning.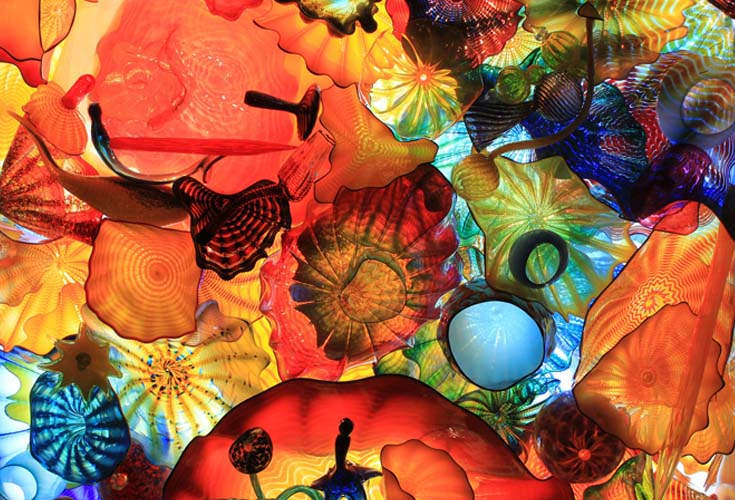 While his glass work is phenomenal what surprised me was his acrylic paintings capture just as much beauty and movement as his three-dimensional sculptures.
Check out this massive display of his paintings at the Orlando Museum of Art. 
In 1976, Chihuly was in a car accident in which he lost the sight in his left eye. For safety reasons, he began to rely on his team around him to do the glass blowing while he directed the designs.
He began to use drawing and painting as a form of visual communication to depict his creative vision to his team.
Listen to Chihuly in his own words describe his creative process in the video below.
8:35 –  Chihuly describes his creative process
9:30 –  See his painting in action
10:19 – Watch his unconventional painting techniques
Create your own Chihuly Inspired Action Painting for Kids!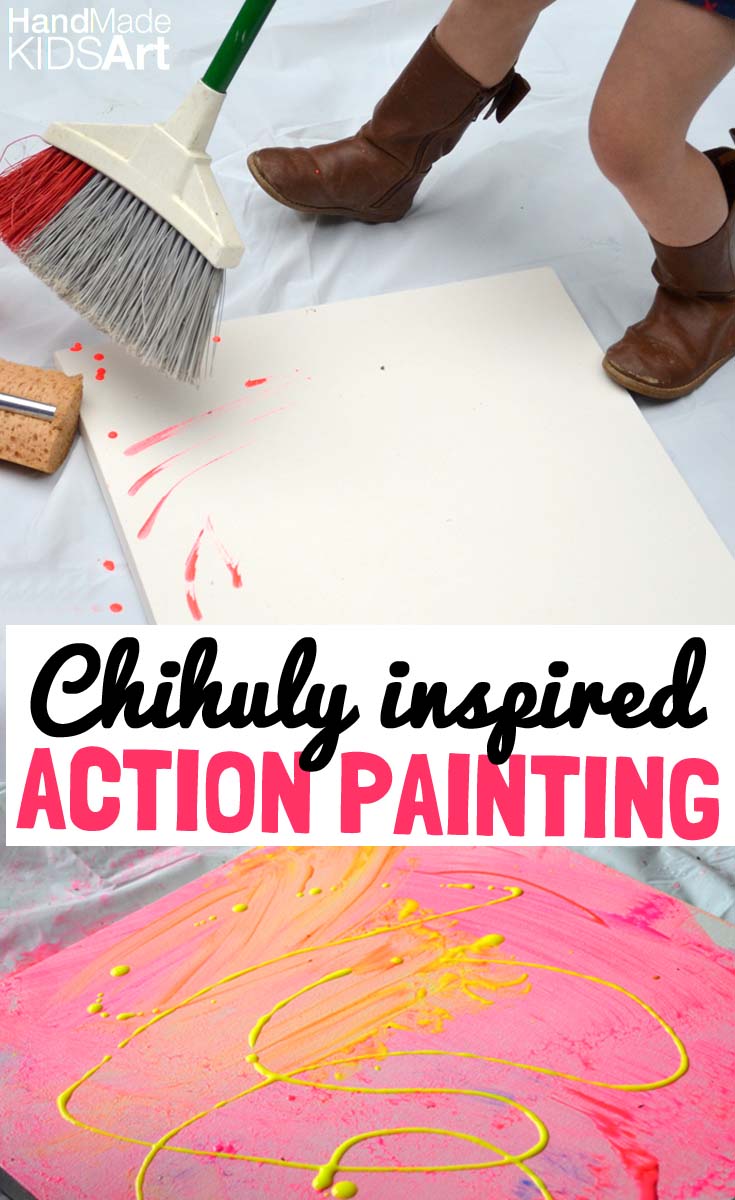 Materials: Drop cloth, Liquid Watercolors, Canvas, Household materials (broom, large sponge, squeegee, paint roller).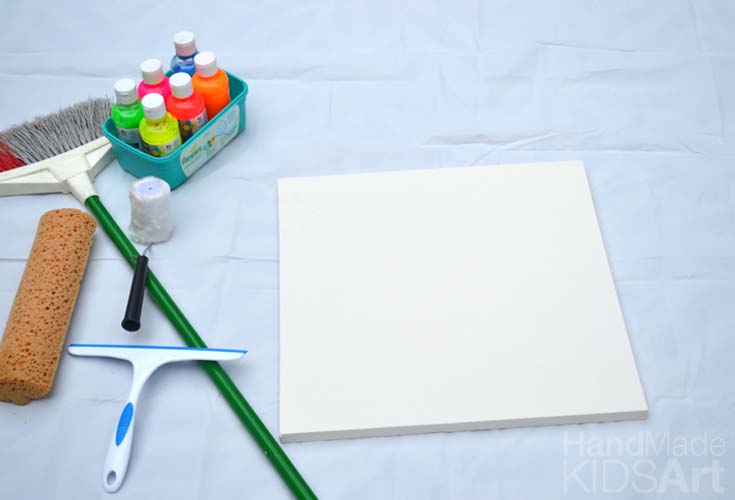 Step 1: Prep the area by laying down a drop cloth. We like to use an old (but clean) shower curtain. Place your canvas in the middle of the drop cloth. Gather your painting materials.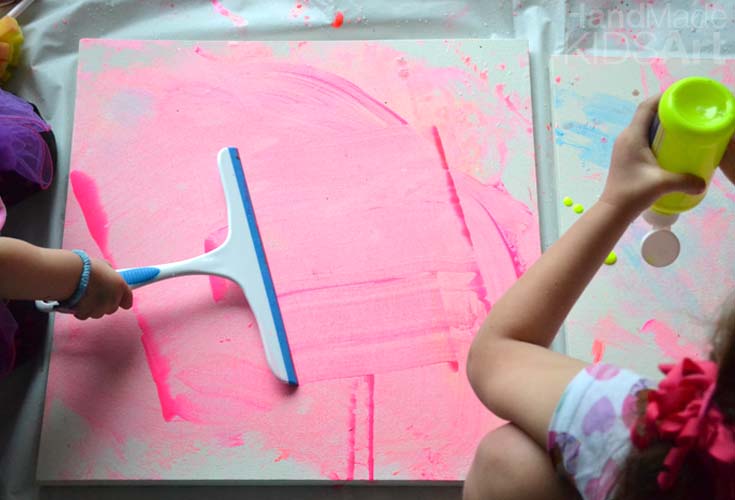 Step 2: Invite your child to pour the paint directly onto the canvas and to use the provided materials as their paint brush.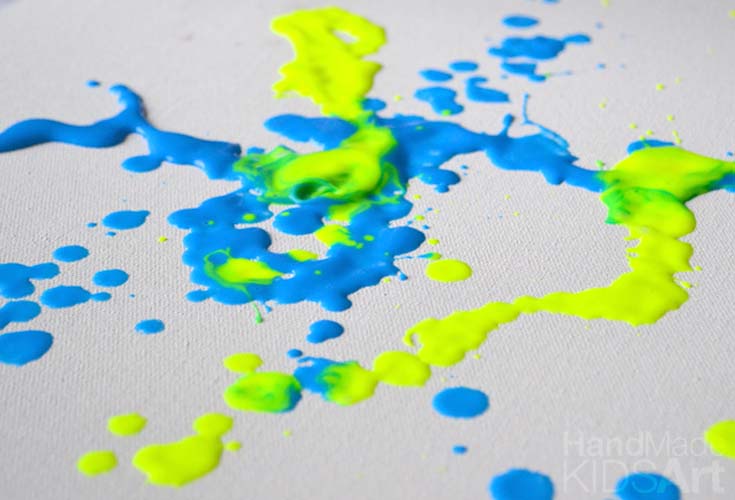 The broom was a big hit with Lil B and M-Woww. It created a brand new way to make marks.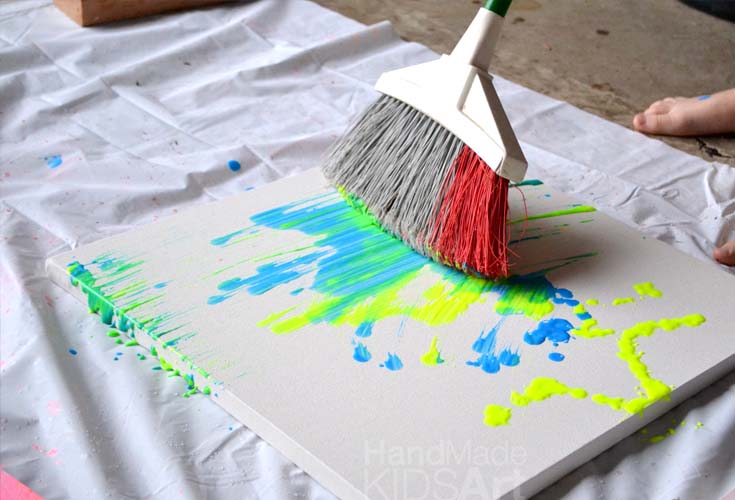 The squeegee was also a popular tool. Lil B loved that when he scraped the paint away, a faded design was left behind on the canvas.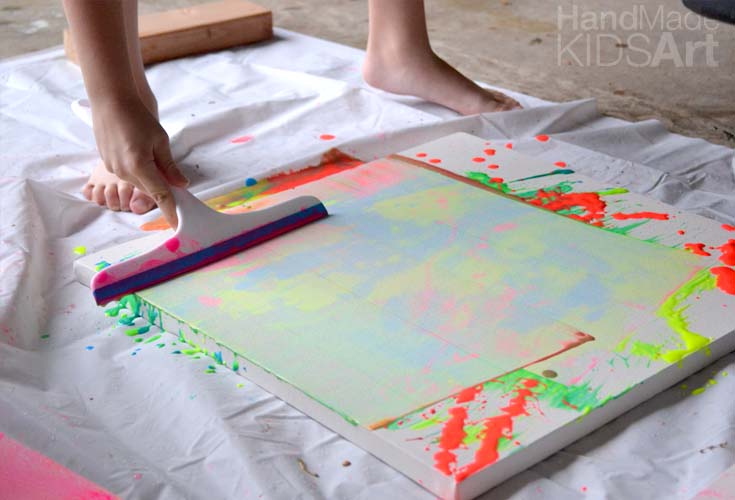 The mop sponge which gave an interesting texture to the paint.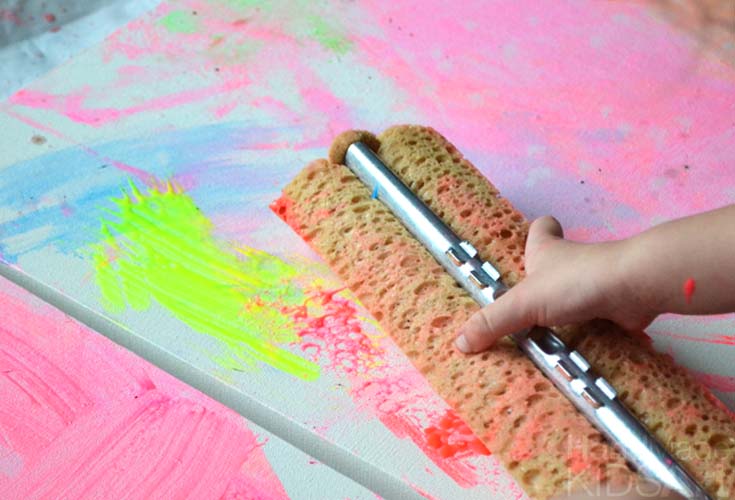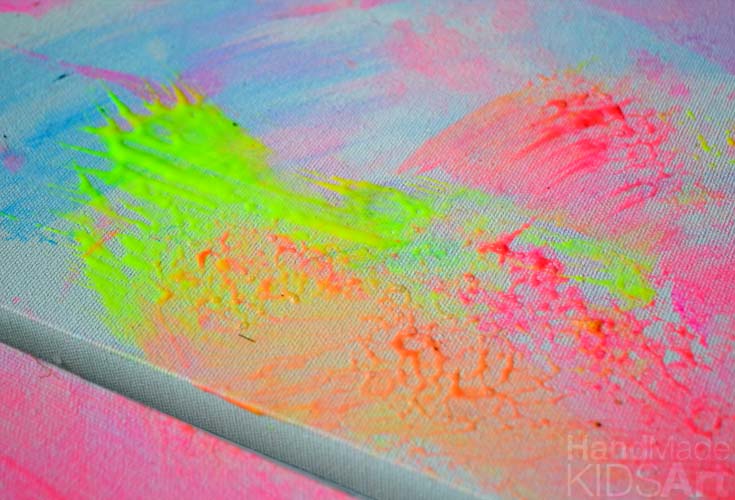 Step 3: Prompt your child's thinking as they work by asking open-ended questions. "How can you make marks in a new way?"
Point out how colors may mix together and create new colors.
This paint activity kept everyone engaged and active. It is hard to find one activity that keeps a 6, 4 and 2-year-old busy.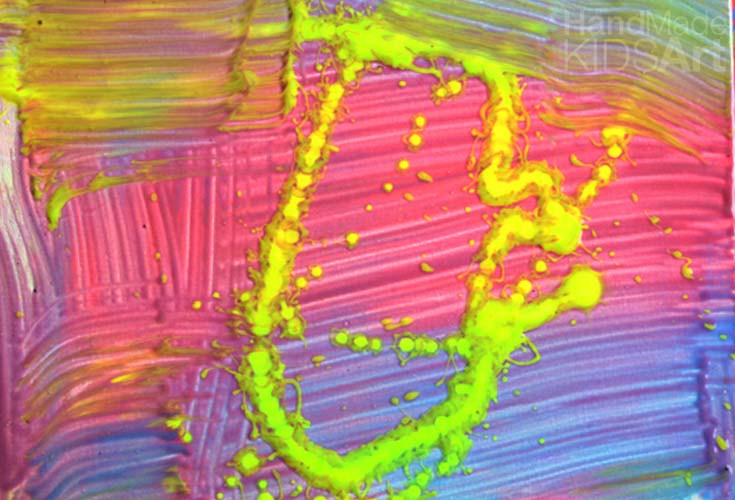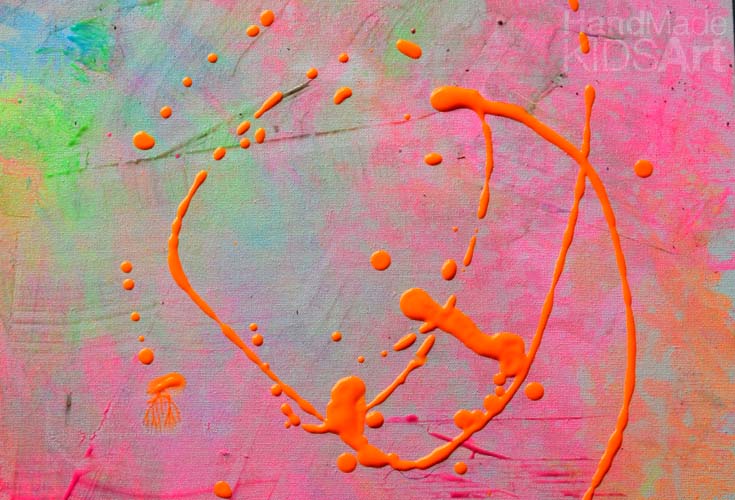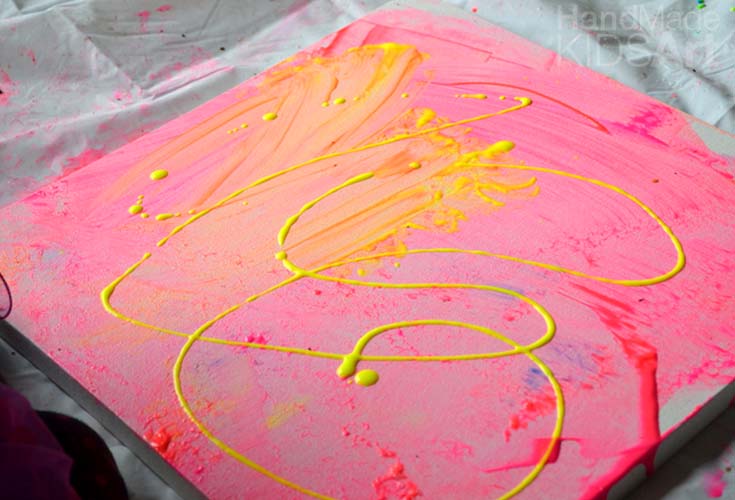 We tried placing the canvas all together like Chihuly's display…and Lil B has already asked if he can do it again tomorrow.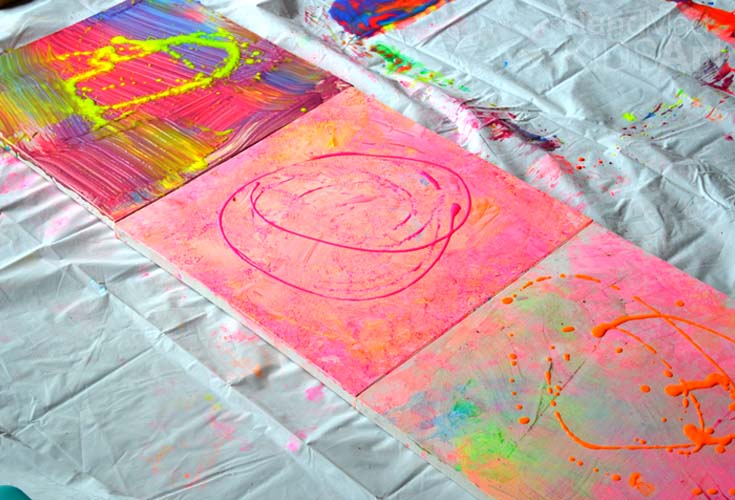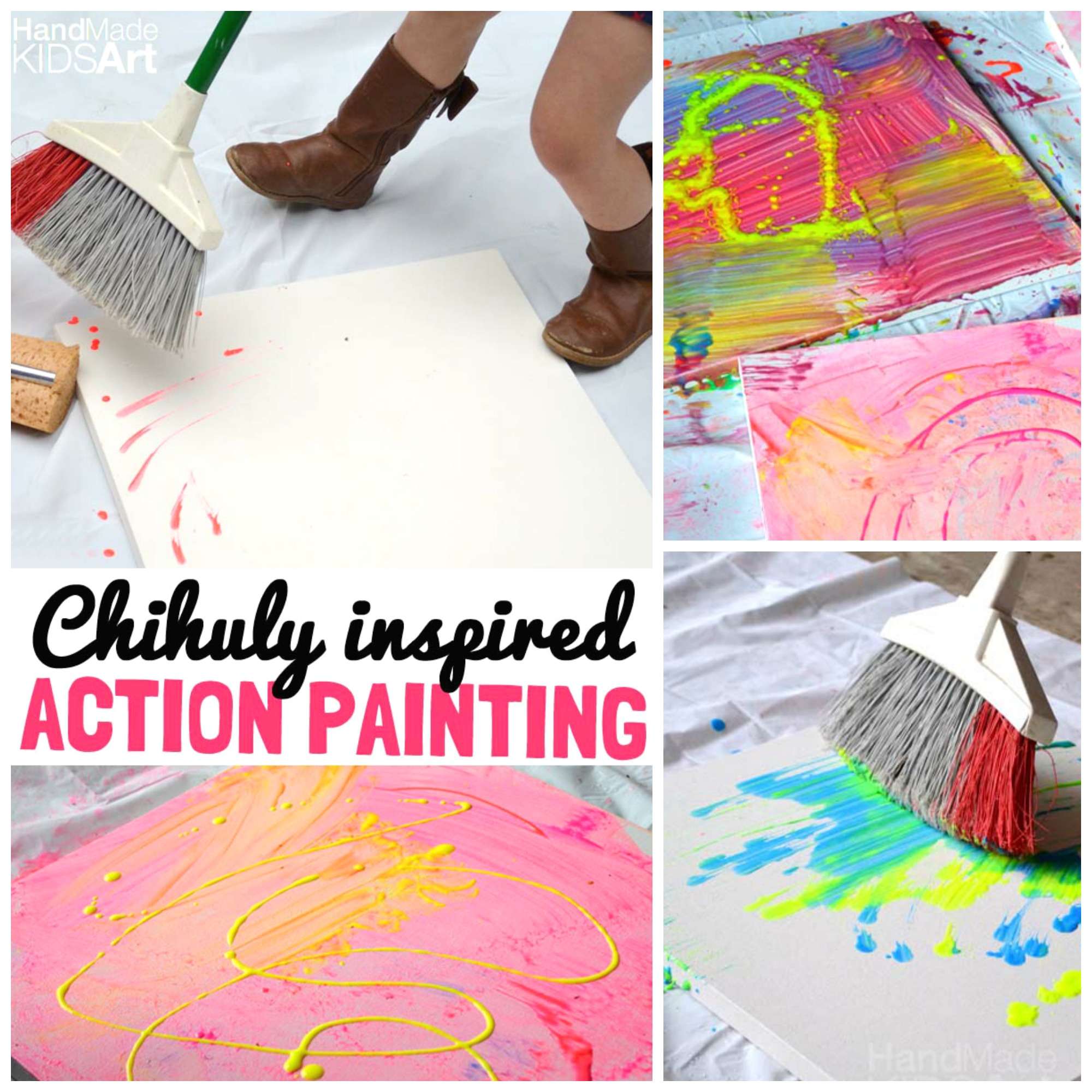 This post is part of the Exploring Famous Artists Blog series hosted by Messy Little Monster.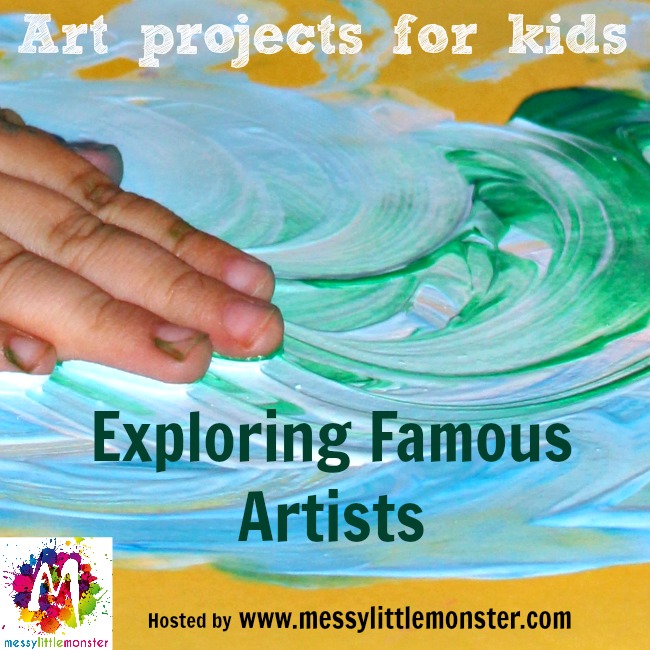 ---