Sometimes our favorite drawing ideas come from unexpected sources of inspiration. This project was developed by Lil B's love of building his own lego creations and the timing of a sunny day. He happened to be building a "castle" when all of a sudden the sun came through the window and created a fantastic castle looking shadow on the floor. I quickly gathered some paper and crayons and we "captured" the image on paper.  Read below for our drawing tutorial!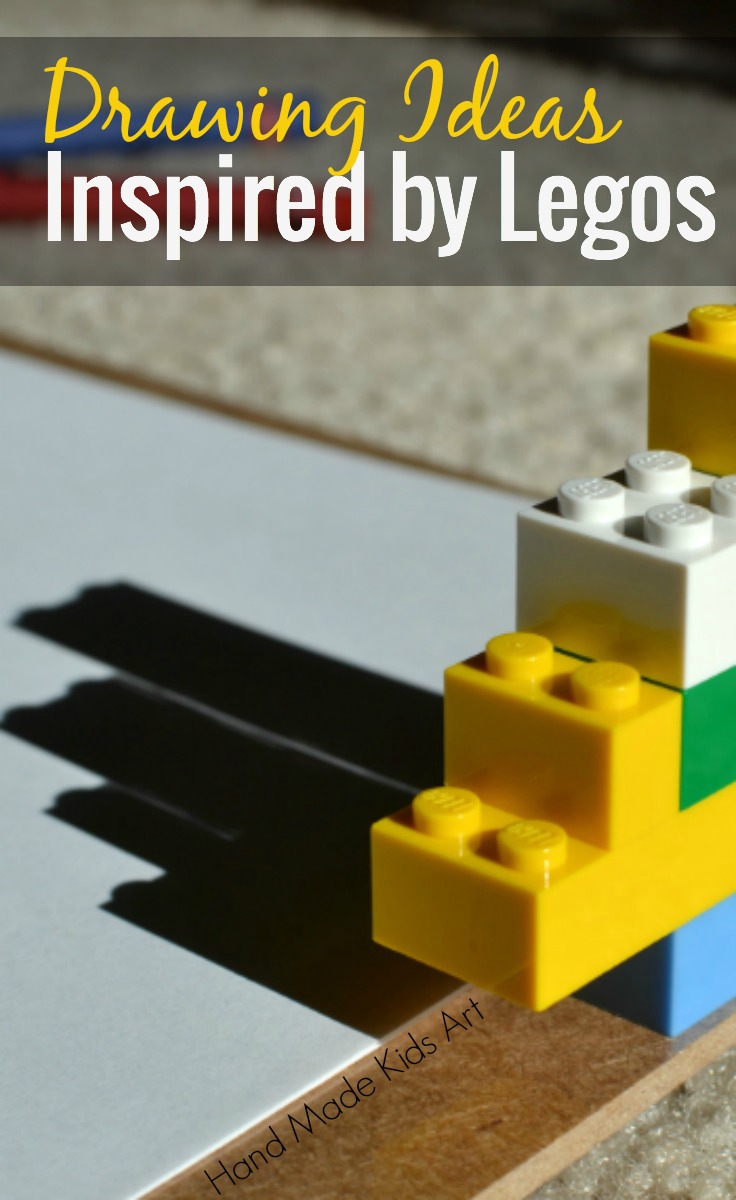 Materials:
Sunny Day
Legos
White Paper
Pencil, Crayons or Markers
Clipboard (optional)
Tutorial:
Step 1: Lay out an invitation to build with legos in a sunny spot. For us that was in the living room where the sun was shining through the window.
Step 2: Build. Lil B right away declared he was building a castle. While he was building I pointed out and asked questions about the shadows his castle that were forming on the floor. He then became interested in the shadow shape his castle made on the floor. He found it interesting how the shadow would change with the different size legos he added.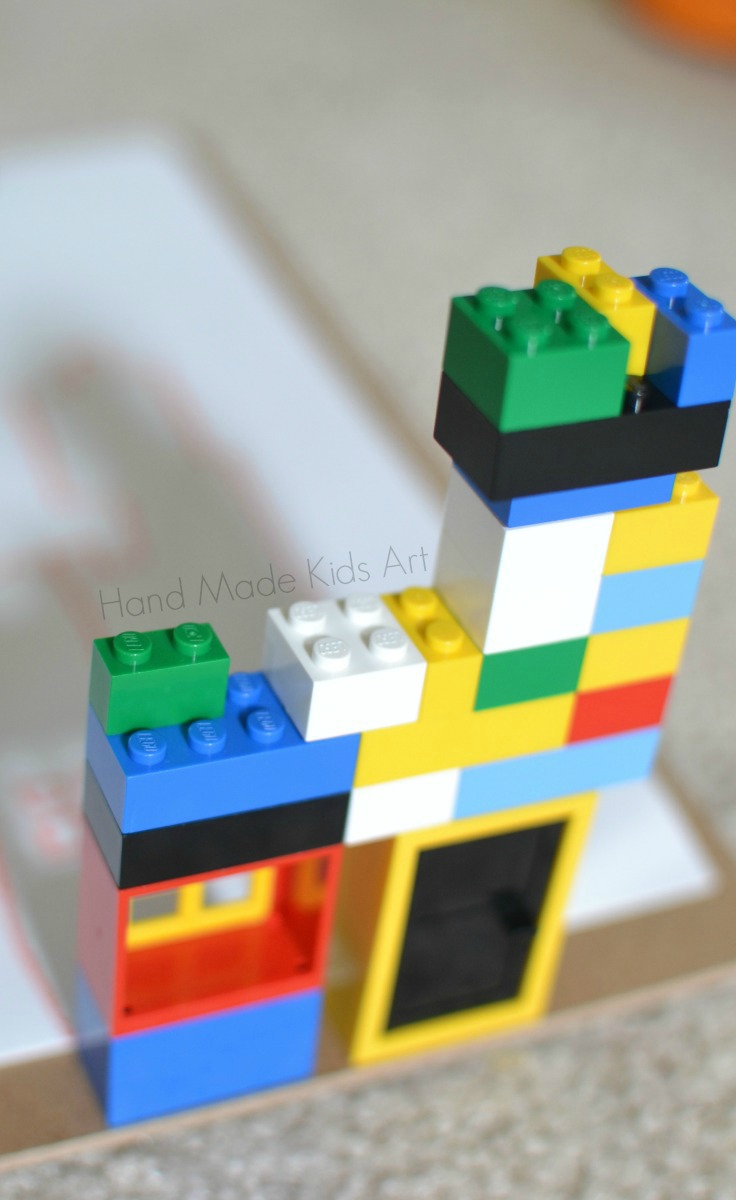 Step 3: Draw. Next we lined up the white paper (we also used a clipboard because we were working on carpet) so that the castle shadow fell on the white paper. Using a crayon Lil B traced around the out line of his castle.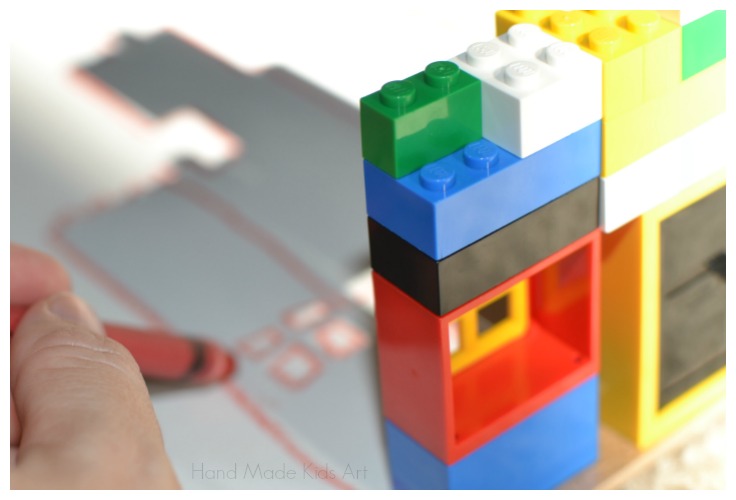 Step 4: Add details. At this point let your child lead the activity. For example, Lil B wanted to continue to build after drawing the castle but M-Woww wanted to stop building and draw more details to her castle on her paper. Depending on your child's interest let them have the freedom to explore.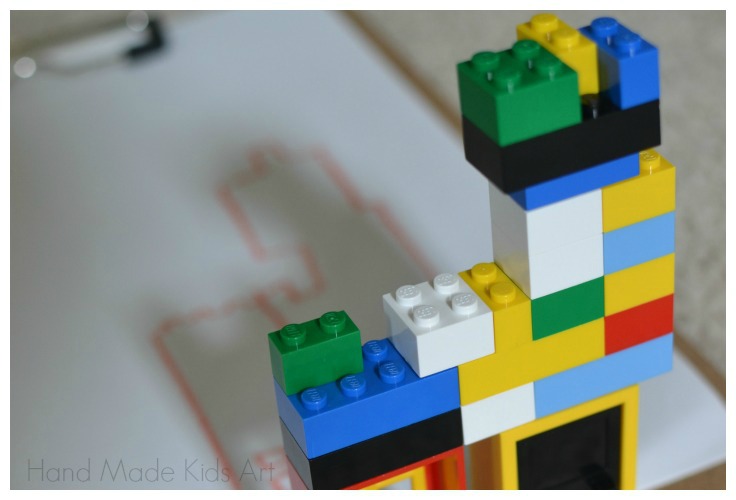 If you are looking to take your lego drawing to the next level, check out our friends at Planet Smarty Pants for their tutorial on how to make a Lego Drawbot. It is so cool! I can't wait to try it when Lil B is a bit older.
What lego creations does your child like to build? Tell us in the comments below.
Follow us on Facebook, Instagram, Twitter or Google +!