As I was packing up for our 8 hour car trip (with 3 kids ages 5 and under) I remembered that we lost all our ice packs in the move (let's just say I hope our new homeowners are enjoying them). Unfortunately, I realized that we no longer had ice packs the night before our trip. The kids were already in bed and my husband was working late (so he could enjoy vacation) I couldn't do a last run to the store to buy new icepacks.
While I was brainstorming what I could do without running to the store,  I remembered an  idea on Kids Activities Blog about using sponges. I happened to have a whole pack of brand new sponges. I got the sponges wet, popped them in a ziplock bag and stuck them in the freezer. The next morning they were frozen solid and I quickly threw them in the cooler along with our snacks and meals for the road.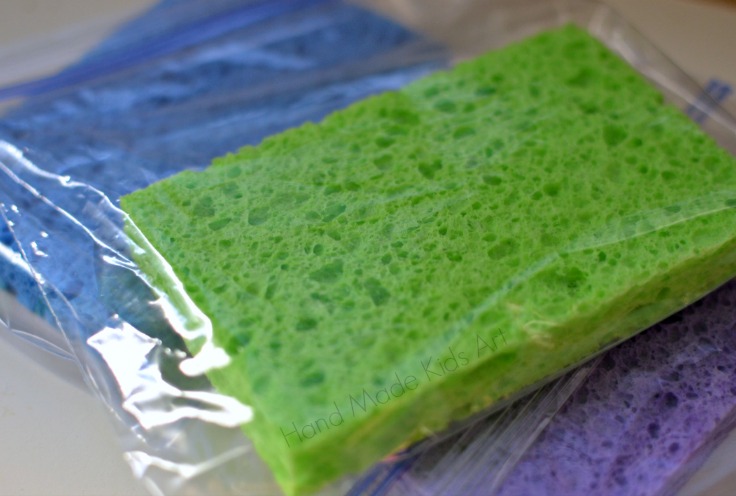 When we arrived at our destination I was pleasantly surprised to find the sponges were still half way frozen and plenty cold even after 8 hours of traveling.  All of our food remained cold and the best part was as the sponge thaws it absorbs the water. There was no watery mess! Amazing!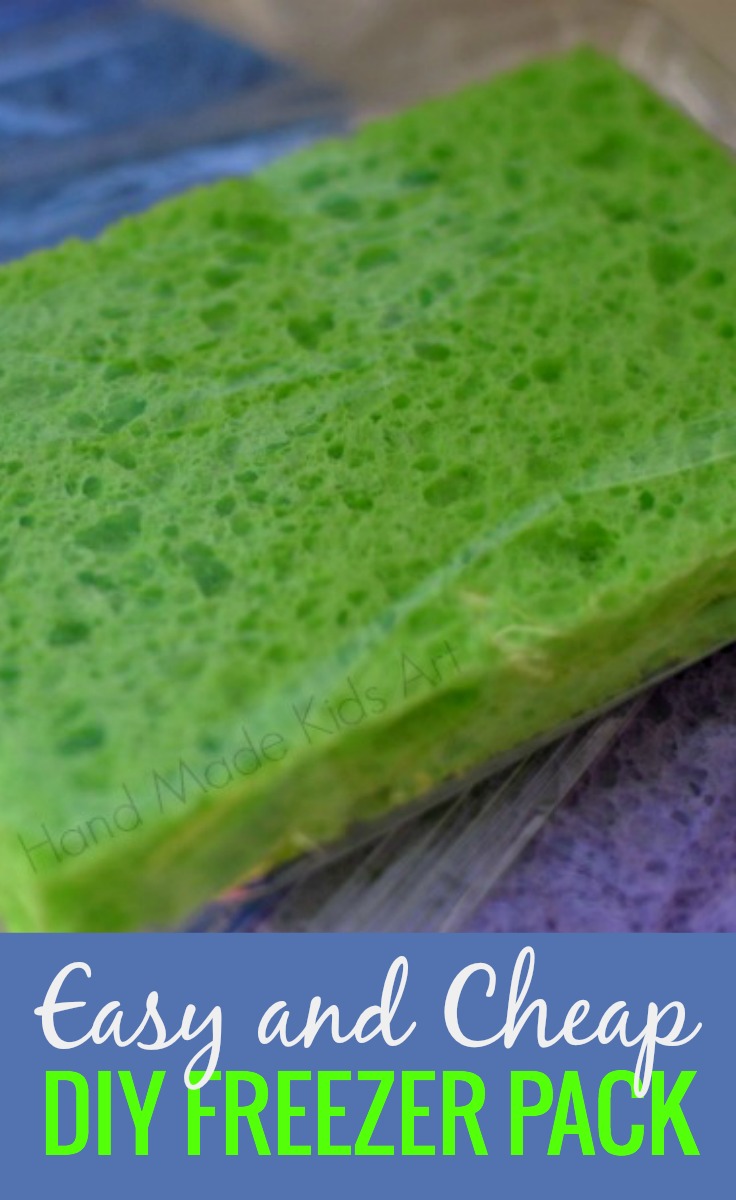 From now on I will be using my sponge icepacks for when we need to keep things cool. I will even use them in my kids' lunches. Since we road tested the freezer pack sponges I know they will have no problem keeping Lil B's and M-Woww's lunch cool.
Do you have a favorite kitchen hack, something that makes life easier for you? Share in the comments below!
For more time saving ideas follow us on Pinterest.
Follow Jamie | Hand Made Kids Art's board Fun Kid Activities on Pinterest.