Have you and your child ever collected shells on the beach….
But then you travel home and the shells end up sitting in a plastic bag?
Well, take those beautiful seashells out of the bag and turn them into a beautiful travel keepsake ornament that is simple enough for your child to make.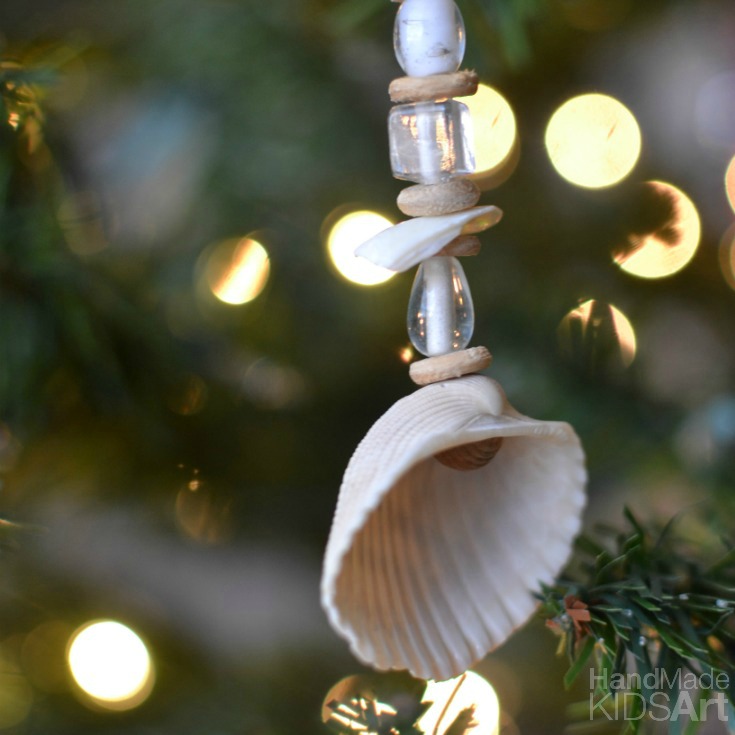 We still have lots of shells around the house since we use to live by the beach.
We have since moved to a colder climate, but I thought it would be a wonderful reminder of our old family memories to turn the extra shells into ornaments.
This is an excellent way to use the shells from your last beach vacation!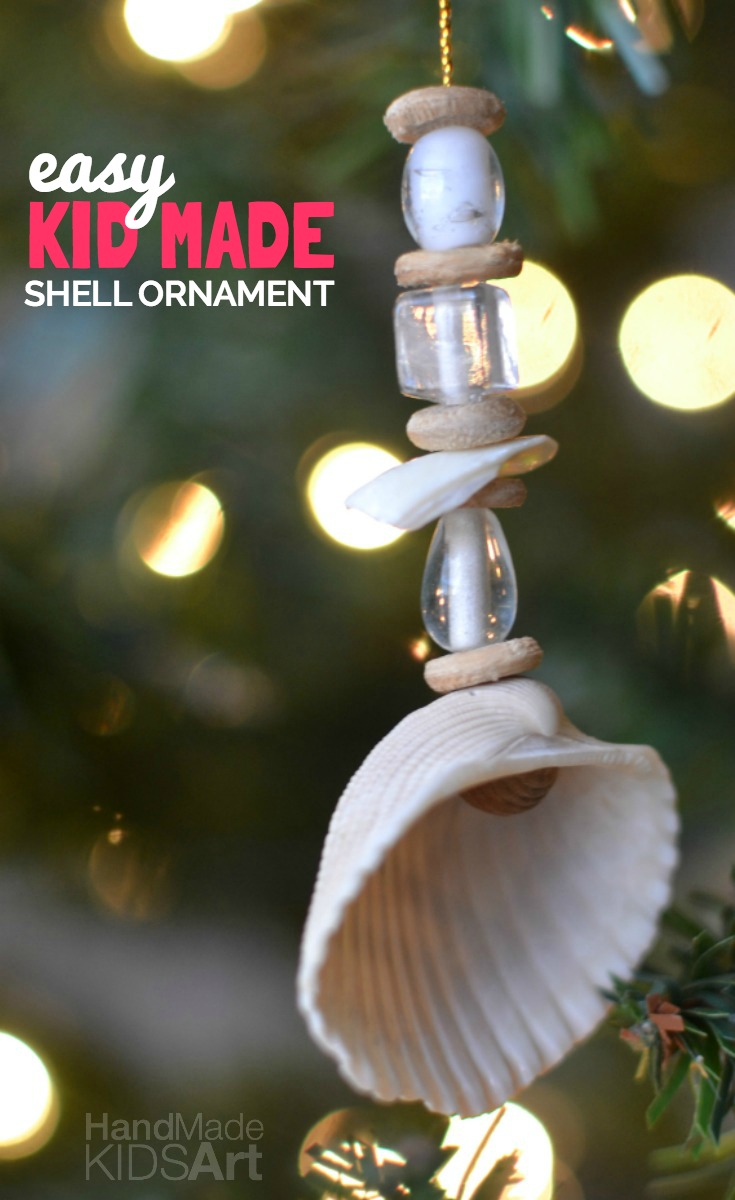 Materials:
Shells
Beads
String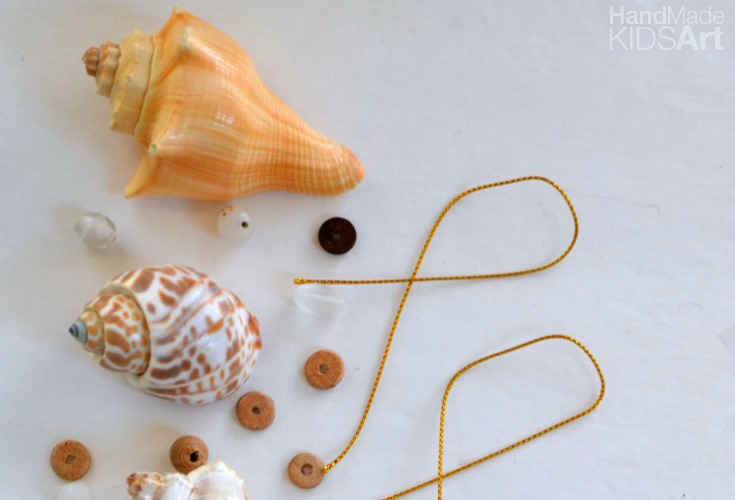 Tutorial:
Adult Prep: Pre-drill a hole in the shell if needed. A regular drill and small bit are all you need to add a hole. 
Step 1: Tie a bead at the end of your string (this will help hold the shell and other beads in place).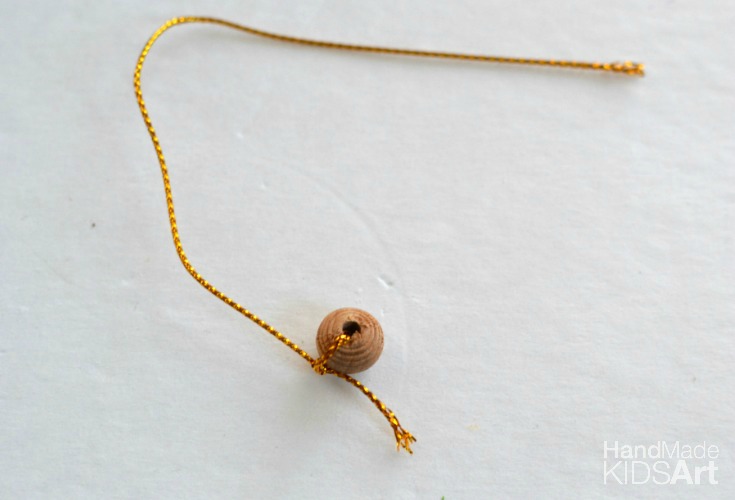 Step 2: String your shells and beads.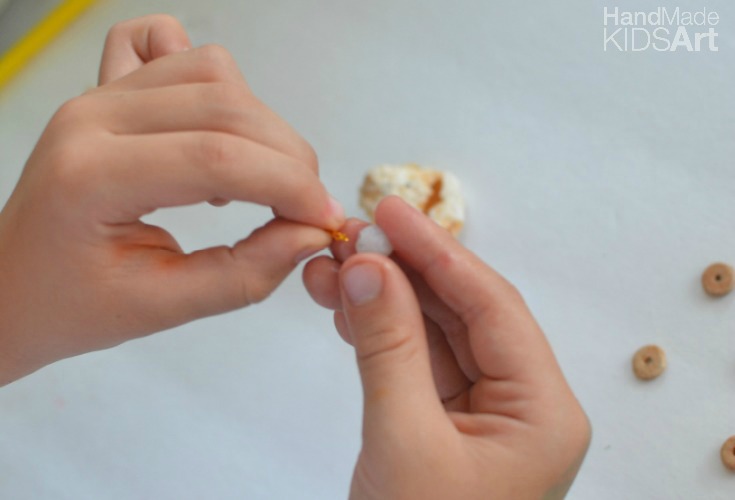 Excellent fine motor skill practice!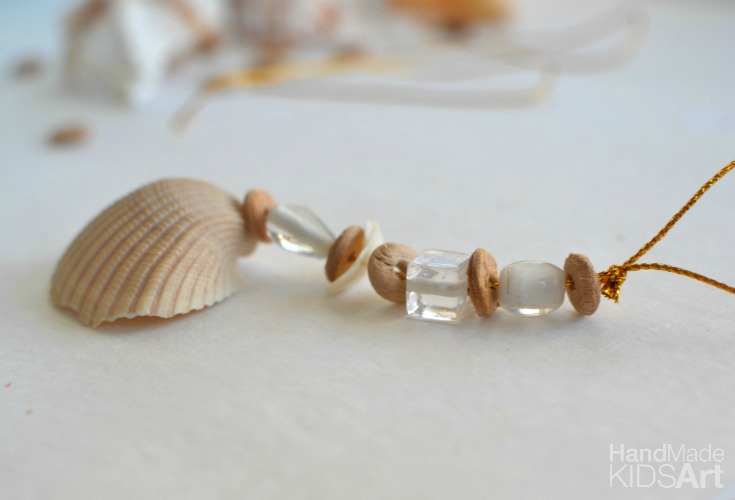 Step 3: Loop the end of the string and tie to create a circle to hang the ornament.
If your string is too short, cut a second piece to create a loop and then tie it to the original string.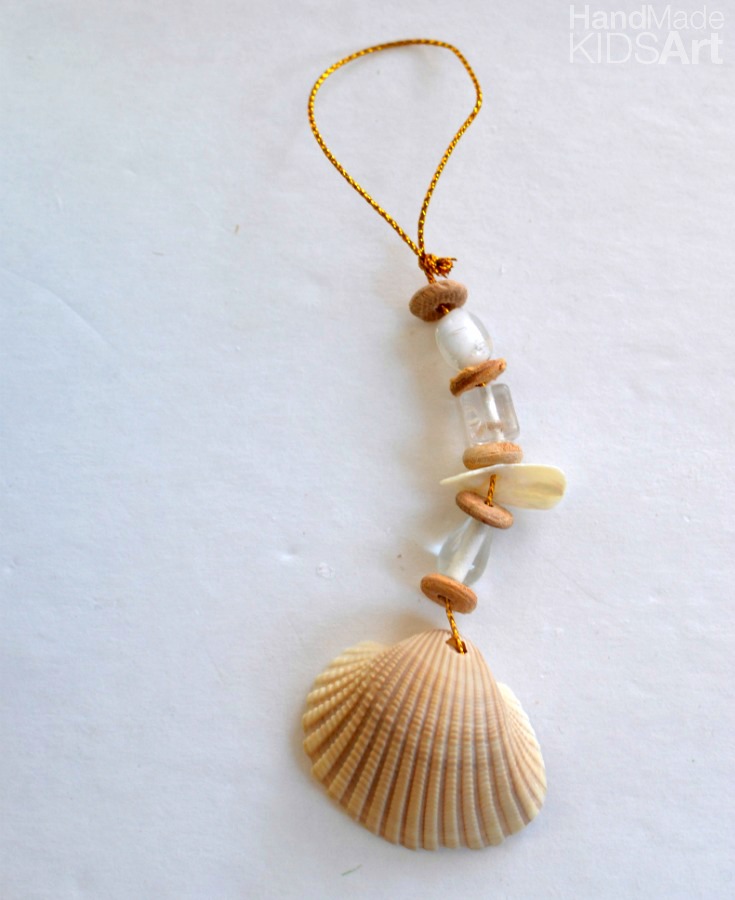 ---
Math Connection: Encourage your child to create a pattern with the beads.
---
Lil B and M-Wow are enjoying their sea shell collection hanging on the Christmas tree rather than sitting in a plastic bag.
The kid made shell ornaments are a beautiful reminder of the fun times we have had as a family on the beach.
If your shells are from a vacation, you may wish to use a permanent marker to write the beach name and date on the inside of the shell.
For more nature inspired ornaments, stop by our Creative Preschool Friends 

Festive Pinecone Bird Christmas Ornament | Artsy Momma
Yarn Wrapped Christmas Tree Twig Ornament | I Heart Crafty Things
Easy Twig String Art Ornaments | Pink Stripey Socks
Painted Twig Icicle Ornaments | School Time Snippets
Snowflakes Ornaments with Sticks  | A Little Pinch of Perfect
Grow Creative Kids!
Subscribe to get our weeklyish newsletter filled with ideas on raising creative kids