Hand Made Summer Fun
We are so excited! Soon we will be kicking off our Hand Made Summer Fun series. This blog series will focus on fun activities that help promote creative thinking and problem solving skills. These activities will help keep your kids busy and their minds sharp.  Be sure to pin this page to refer back to all summer long!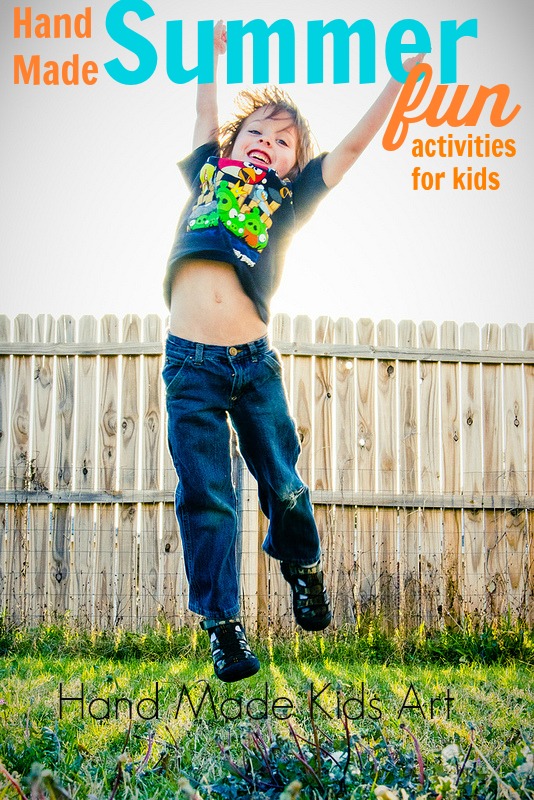 Click on the image below to see that week's activities!
Masterpiece Monday is creating different art and craft projects to develop creative thinking and problem solving skills.  
Techy Science Tuesday will incorporate hands on science, math and technology activities.   
Whip it Up Wednesday will be spent in the kitchen making something healthy and tasty to eat.
Tell It Thursday is all about reading, writing  and story telling.   
Fun in the Sun Friday will be movement and play outside!
Join Us!
We have scoured the internet and Pinterest to provide you with the "best of the best"  fun activities that fit within our daily theme.  We will be updating this page as we move through out the summer so be sure to pin or bookmark to refer back.We can't wait to get started on our Hand Made Summer of Fun! You can also follow along with us on Facebook, Instagram and Twitter  
Follow Jamie | Hand Made Kids Art's board Hand Made Kids Art Blog on Pinterest.
Photo Credits
Summer Fun:Lotus Carroll via photopin cc