Birds are believed to have evolved from theropod dinosaurs, a small meat-eating dinosaur.
Wow!
It is amazing to think about how a dinosaur could eventually (over a lot of time) be transformed into the birds we know today.
The birds we see today have a head, feathers, wings, tail, eyes, mouth and beak…very different than the pictures of dinosaurs we see.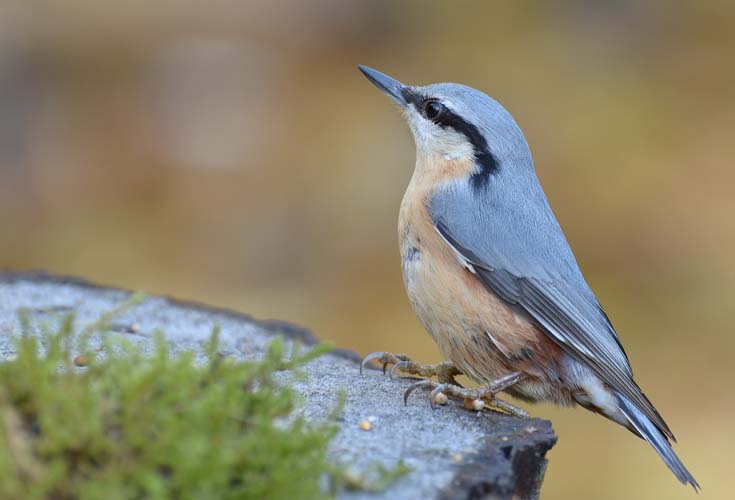 Lately, I have been wanting to do more clay projects with my children.
Clay is a wonderful sensory activity. Working with clay helps develop fine motor skills and dexterity.
You may view clay as messy play and it can be…. but the homemade clay we made was simple to make and not very messy.
Don't let mess or time hold you back from experiencing the sensory touch of working with clay.
I suggest giving your child time to experiment and play with the clay prior to building a bird.
This will give your young child time to touch, feel and smush the clay.
Once your child has had time to play with the clay  then try challenging your child to make a bird.
I show you how we did it below but there is more than one way to sculpt a bird.
Encourage your child's creativity.
Let your child create their own bird…(even if it doesn't look like a bird). 
Read our full tutorial below.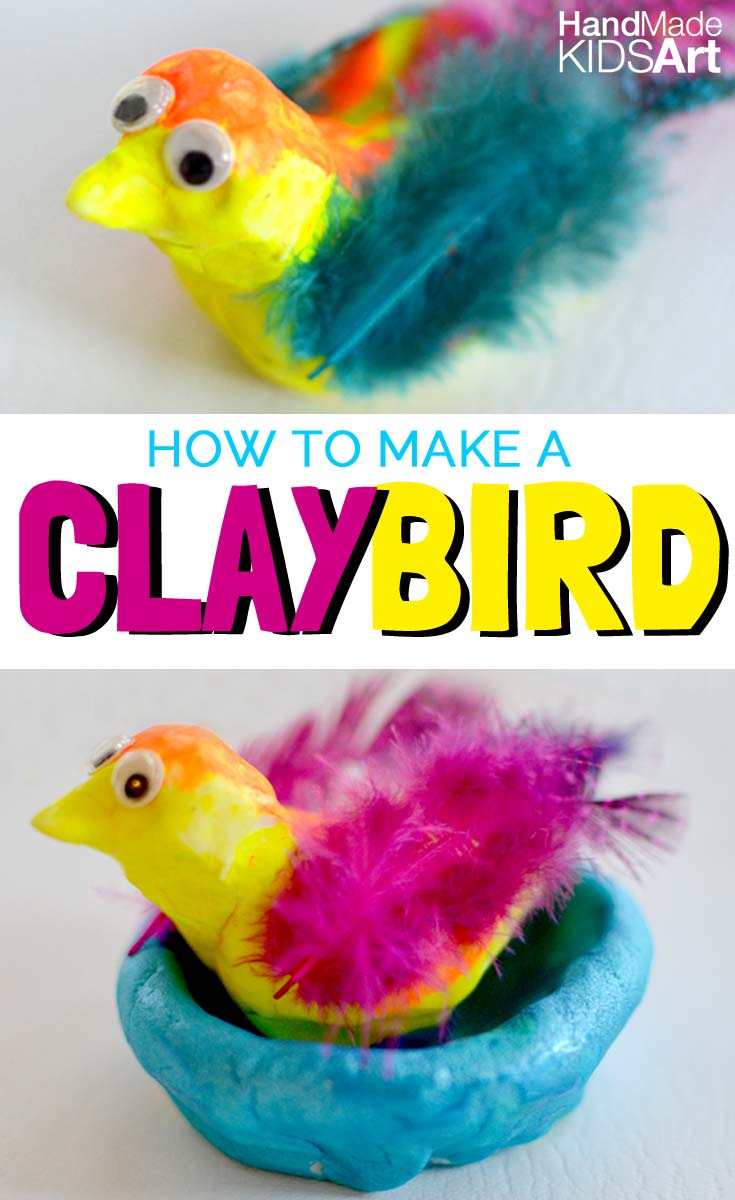 How to Make a Clay Bird
Materials: Clay, Paint, Glue, Googly Eyes, Feathers
Part 1: Build a bird
Step 1: Roll your clay into a ball.
Step 2: Gently squeeze one end to form the bird's head.
Step 3: Pinch to form a beak and pinch the back side for tail feathers.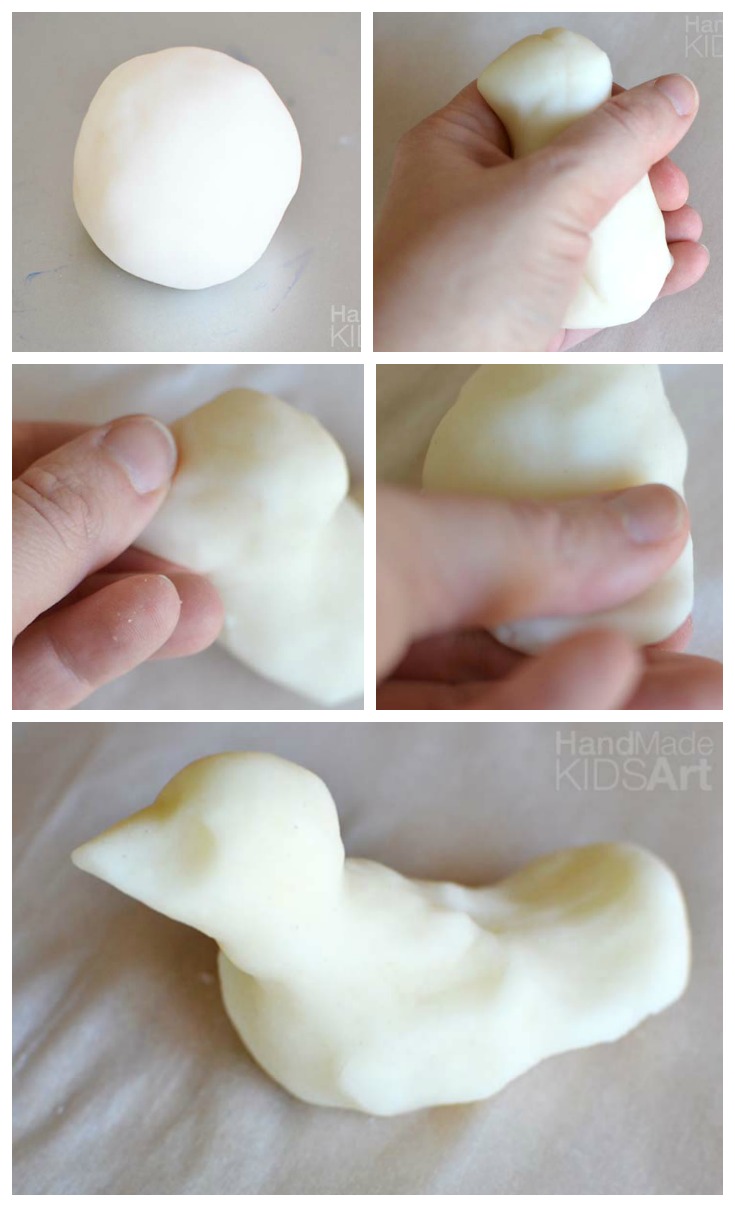 Step 4: Smooth out any cracks and round out the body. Gently tap the bottom of your bird on the table to allow it to sit unassisted.
Step 5: Follow your clay directions for baking or air drying.
Extra Clay Tip: We used our extra clay to make a pinch pot bird's nest for our bird.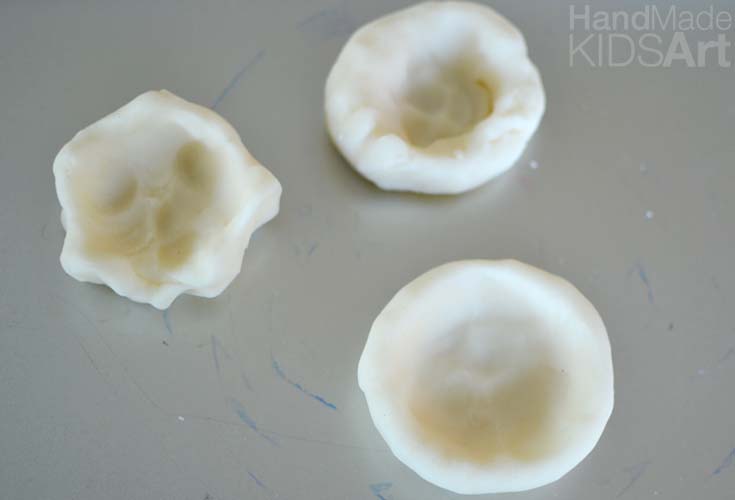 ---
Part 2: Decorate your bird
Step 1: Paint your bird (and your nest if you made one).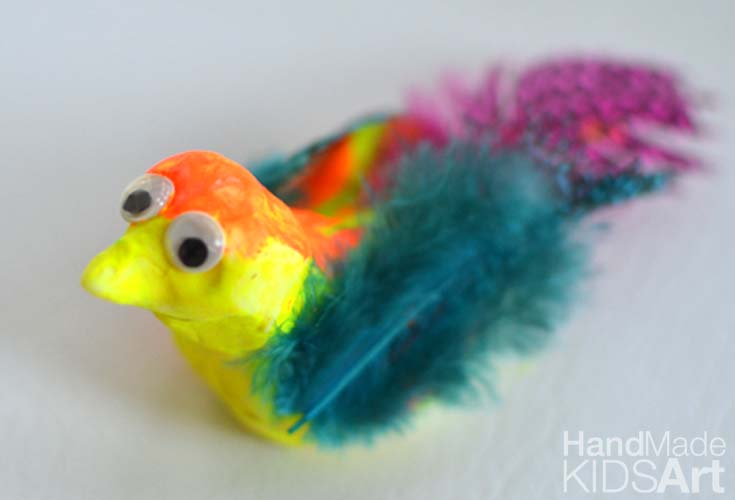 If you are looking for a permanent solution use acrylic paint and seal with mod podge or a sealer. Let the paint dry.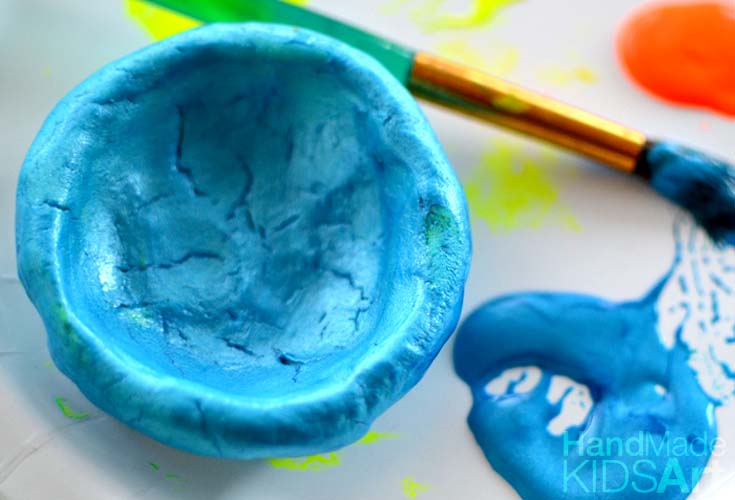 Step 2: Glue your googley eyes and feathers in place.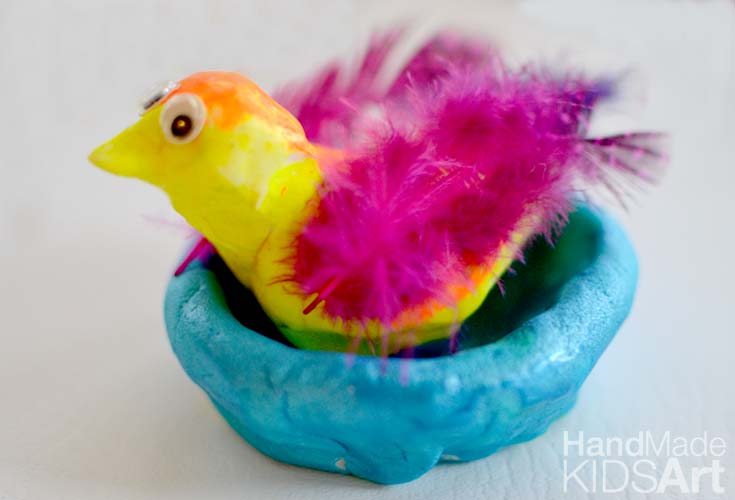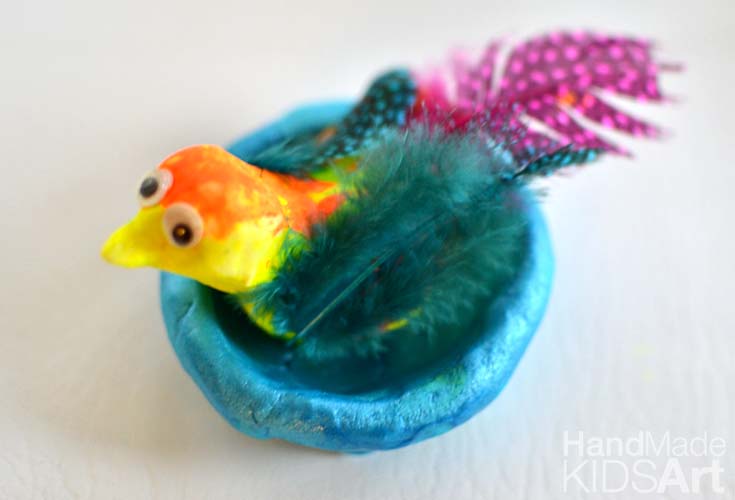 ---
This post is part of our Creative Preschool series. Hop over to our Creative Preschool friends for more bird inspired kid activities.

Shredded Paper CD Birds | Artsy Momma
Duck Finger Puppets | I Heart Crafty Things
Bird Seed Writing Tray | School Time Snippets
Paper Plate Bird Nest Craft | A Little Pinch of Perfect
Egg Carton Owls | Pink Stripey Socks