Spread some holiday cheer with a three-dimensional Christmas tree pop-up card.
   Materials:
Construction Paper
Scissors
Glue
Stickers
Step 1: Fold your construction paper in half.
Step 2: Along the folded side cut 4 sets of parallel lines about one inch apart.
Step 3: Cut the first set of parallel lines about 1/2 inch long.
Step 4: Cut the next set of parallel lines a little bit longer than the first.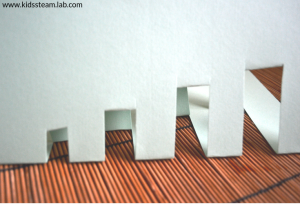 Step 5: Push the four tabs you created through to the inside of the card (this will be the tree).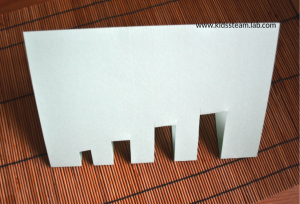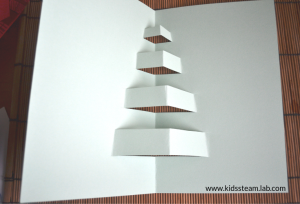 Step 6: Use a piece of scrapbook paper to cover the front of the card and to hide the tabs you cut. Open the inside and decorate your card.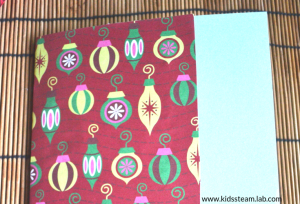 Step 7: Share with someone special.
Optional: Add stickers or other holiday glitters to enhance your design.