A preschool engineering activity does not need expensive materials or take a lot of time. This engineering activity for kids is a great way to engage your child with hands-on learning and grow their creative thinking skills. 
Did you know bears don't hibernate?
As, M-Woww and I were researching animals that hibernate, we came across this interesting article "The Truth About Bears and Hibernation". The article states that a bear does not hibernate but rather it enters a deep sleep called torpor.
Bears sleep for weeks at a time, but they do wake up. For example, a Mama bear does wake up to feed her baby cubs (a Mother's work is never done)!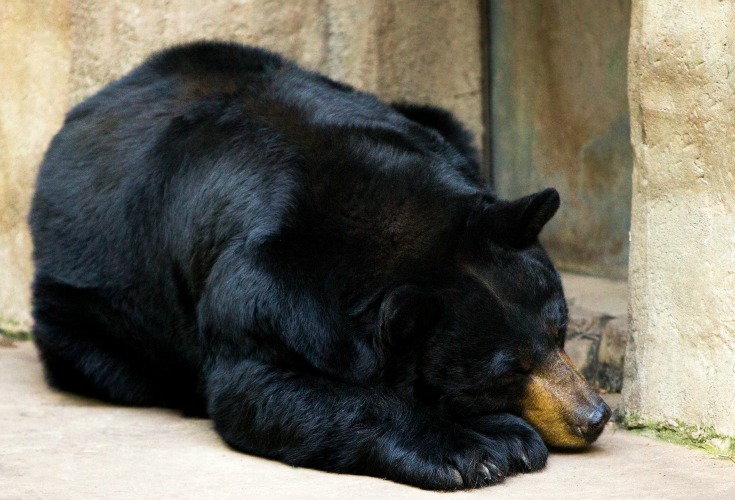 Hibernation: Animals that sleep all winter undisturbed (bats, skunks, groundhogs, snakes and bees)
Torpor: Animals that sleep for weeks at a time during the winter but do wake up (bears)
To extend M-Woww's interest in bears and learning about hibernation, I presented a building engineering challenge to her and her brother, Lil B (6 yrs).
The challenge also became a lesson in teamwork and working together. Read below for our challenge tutorial.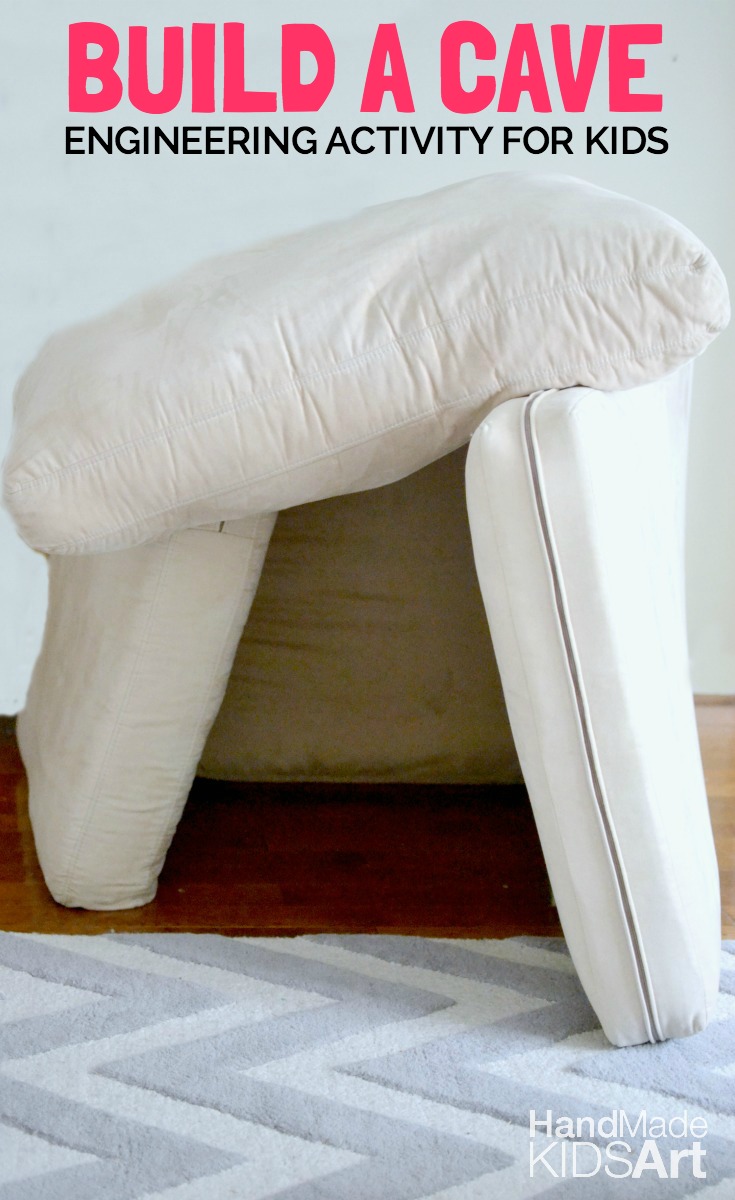 Engineering Challenge for Kids:
Build a "cave" that will stand on its own without falling down for 10 seconds and you must be able to fit inside of the cave.
Lil B and M-Woww had an additional challenge, they had to work around Baby Bear otherwise known as Jellybean (19 months). 
Materials: 
Couch cushions or large pillows
Blankets or Flat Sheets (My children opted not to use the provided sheets)
Step 1: Ask It 
Ask questions to identify the problem.  What is the problem? What do you already know?
M-Woww- "We need to use the cushions to make a cave"
Lil B – "We need to build the wall before the roof"
M-Woww- "Caves are usually dark"
Step 2: Imagine It 
Brainstorm different ways to solve the problem.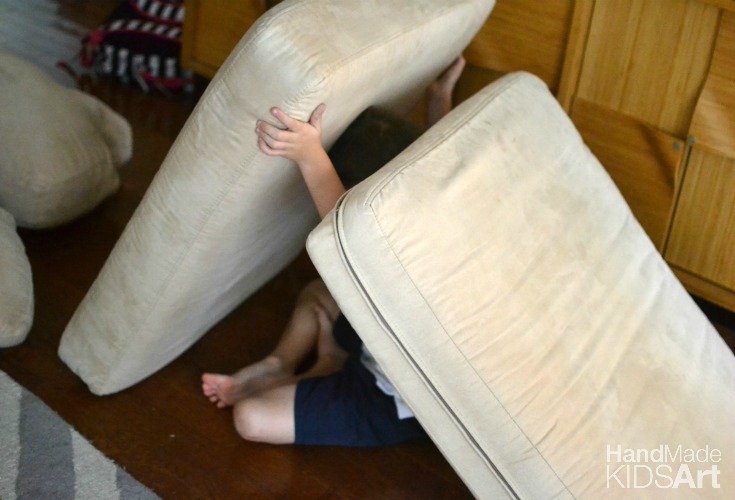 Lil B and M-Woww both tried different solutions on their own that turned out to be not very successful.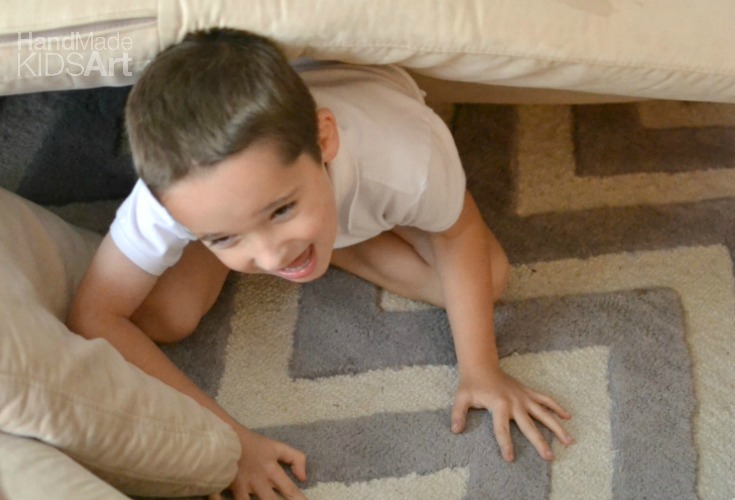 Step 3: Build It
After a few failed attempts working alone, Lil B and M-Woww decided to team up and build the cave together.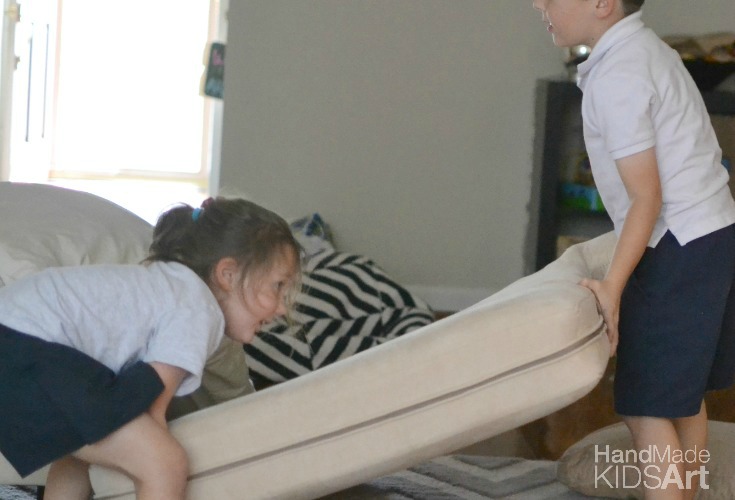 Even baby bear tried to help.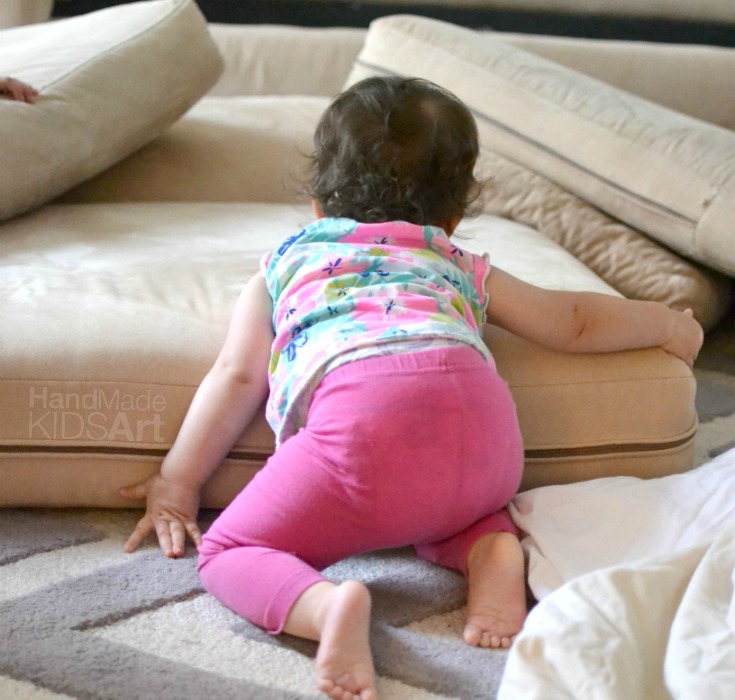 Step 4: Test It 
Success! The cave fit all three children and stood up for over 10 seconds.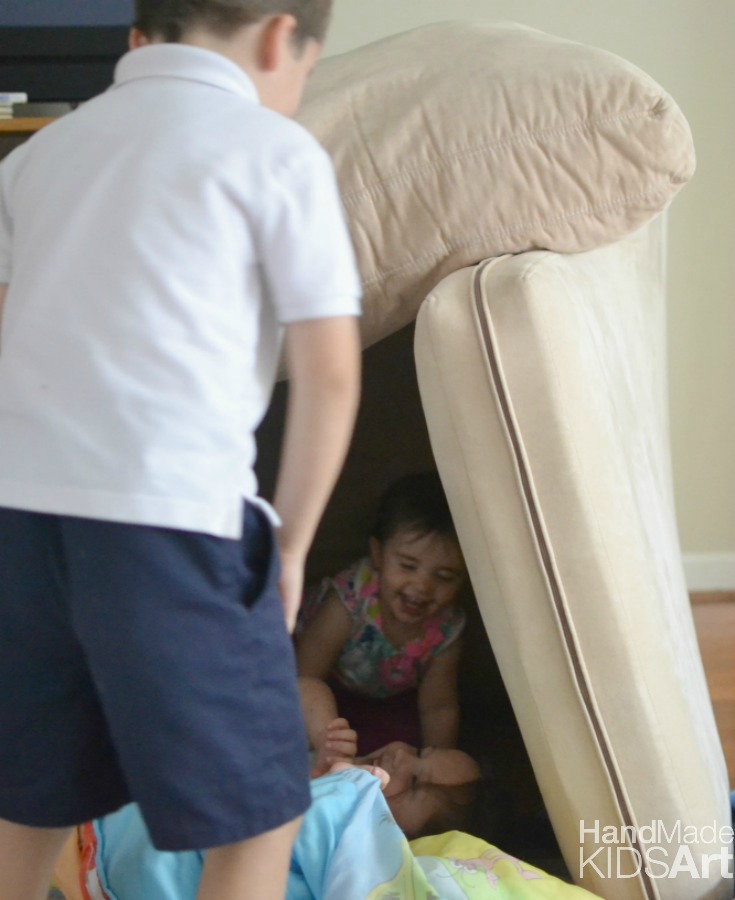 Questions to Ask:
Why do you think bears hibernate in a cave?
How do bears stay warm in the cave?
What other types of animals live in a cave?
What other types of animals hibernate?
How did you build your cave?
---
Additional Engineering Challenges:
Build a cave tall enough for you to stand in.
Build a cave that can fit two people.
---
Book Extensions:
Affiliate links below- click here to read our disclosure policy
To learn more about hibernation, stop by our Creative Preschool Friends 

Hedgehog Hibernation Preschool Craft | Artsy Momma
Paper Bag Chipmunk Kid Craft| I Heart Crafty Things
Paper Bag and Toilet Roll Hibernating Bear Craft | Pink Stripey Socks
Hibernation Sensory Bag | School Time Snippets
Paper Plate Hibernation Bear Craft  | A Little Pinch of Perfect