Planning a creative kid's space does not have to take a lot of time, space, or money. You can easily create a functional space for your child's creativity using the materials you already have at home.
Notice I said creative space not "art space"….not all creative spaces have to be art-centered.
Maybe your child loves science…they may want a Science Lab.
Your child may prefer an inventor's workstation, a music studio or a builder's workshop (that is what I did for my 6-year-old son).
Learn our 5 easy-step system to walk you through planning and implementing a creative space for your child.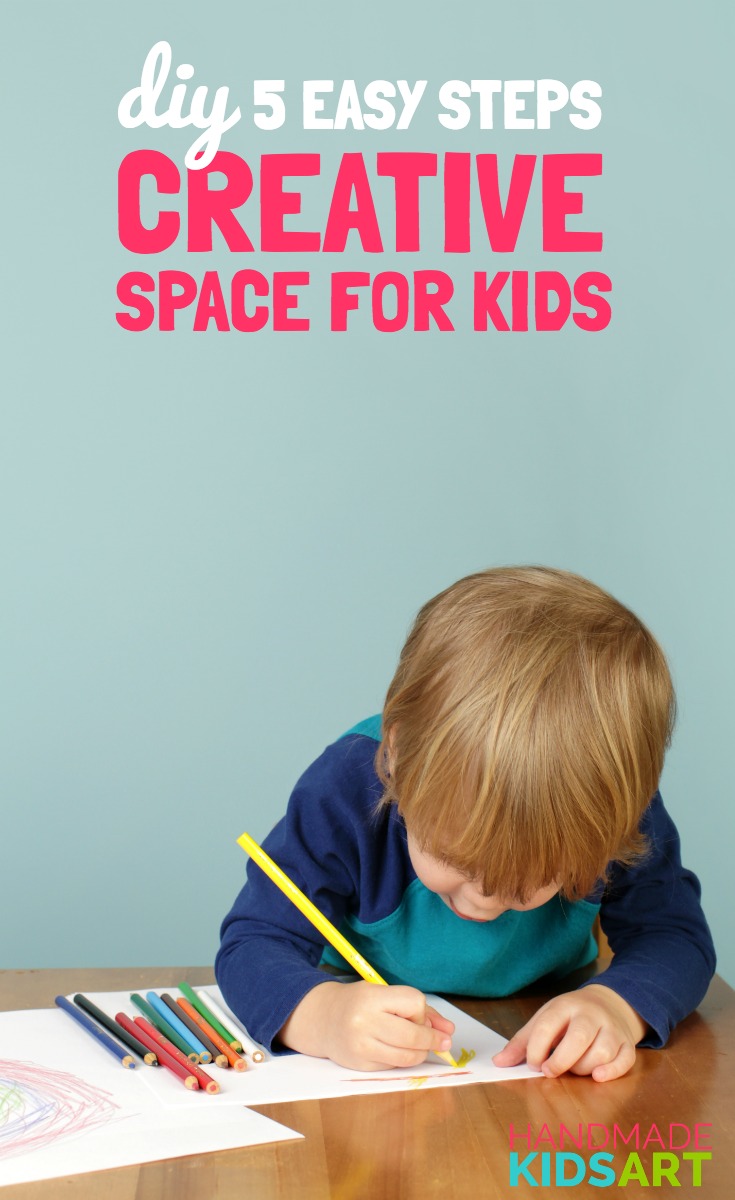 5 Easy Steps to Creating a Creative Space for Kids
Step 1: Plan the space based on your child's interests.
Step 2: Find a dedicated space.
Step 3: Make the space inviting for your child.
Step 4: Fill the space with supplies.
Step 5: Add a child-curated gallery space.
More Creative Kids Space Inspiration
Creative Spaces Pinterest Board | Curated by Handmade Kids Art
Art Cart | Tinkerlab
Inventor's Box | eHow
Portable Tinkering Kit | Left Brain Craft Brain
Mini Maker Space | Scholastic
Play Dough Inventor's Workshop | The Imagination Tree
Art Fort | Innovation Kids Lab
Expert Advice to Design the Ultimate Playroom | Porch.com