Design and build your own Shamrock race car. In this STEAM or STEM activity for kids, students are challenged to design and build a race car that can travel a certain distance in the shortest amount of time.
Kids will learn about the importance of planning, problem-solving, and critical thinking in the design process.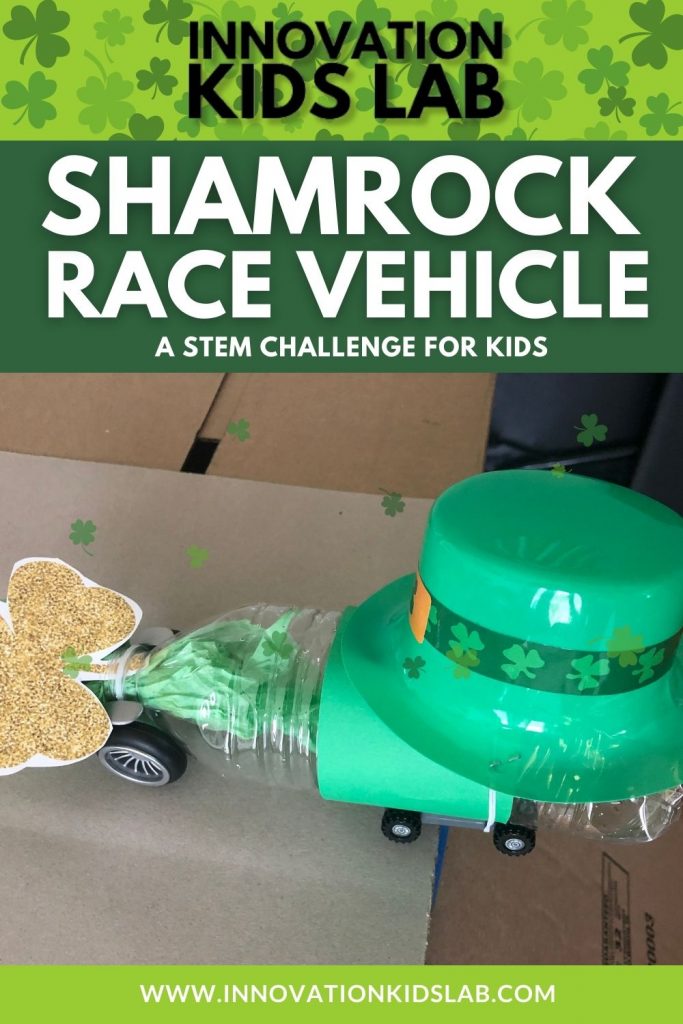 Objective: Students will use STEAM skills to design, build, and test their own shamrock-shaped race vehicles.
Materials:
Shamrock-shaped cardboard cutouts or foam board
Decorative materials such as markers, stickers, glitter, etc.
Toy car wheels and axles or LEGO wheels
Recycled materials such as plastic bottles, cardboard, and straws
Tape, glue, scissors, and other basic tools
Measuring tape and ruler
Stopwatch or timer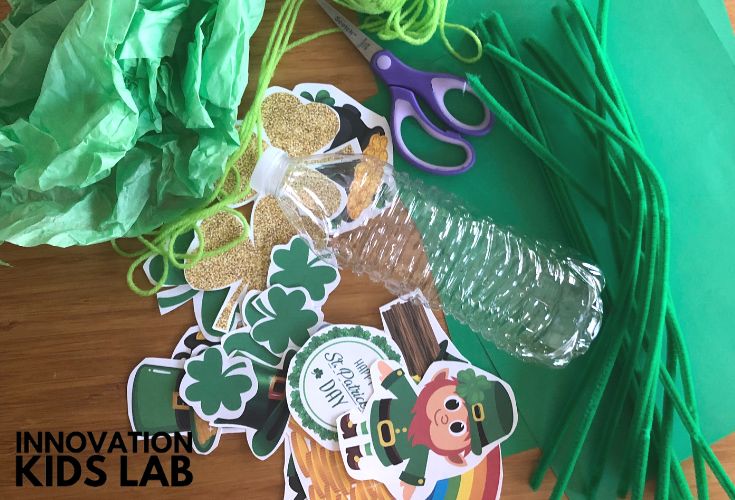 Instructions:
Introduce the STEAM challenge of designing and building a shamrock race vehicle. Discuss the engineering design process, including brainstorming, planning, building, testing, and improving their design.
Distribute the materials and tools to each student, and encourage them to use their creativity to design and decorate their vehicles.
Instruct students to plan and build their vehicles using the provided materials and tools. Remind them to consider factors such as weight, balance, and aerodynamics.
Once the vehicles are built, have students design and build a cardboard ramp to test their vehicles' speed and agility. They can use cardboard boxes, foam board, or other materials to create the ramp and can experiment with different heights and angles.
After the ramp is built, measure and mark a racecourse with tape or cones. Have students test their vehicles by racing them down the ramp and along the racecourse, timing each race with a stopwatch or timer. After each race, students can modify and refine their vehicles to improve their performance. Encourage them to experiment with different designs and materials. Have students share their designs and racing experiences with the class. Encourage them to discuss what worked well and what could be improved.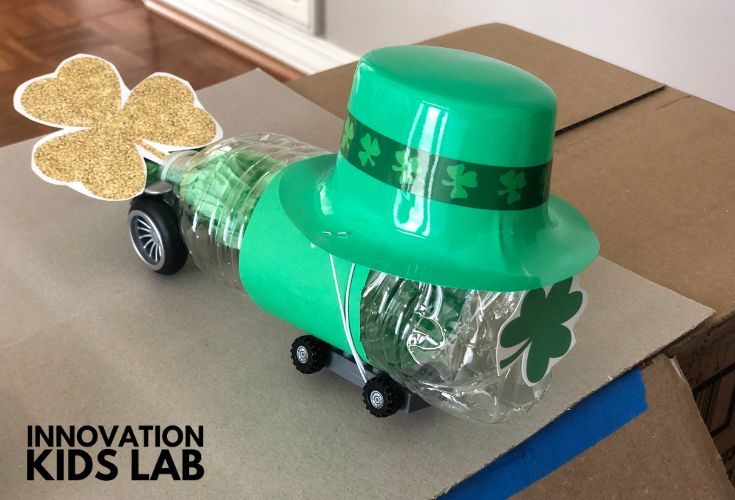 This Shamrock Race Vehicle is a fun STEAM activity for kids that introduces students to the principles of engineering and design. By building and testing their own race cars, students learn about the importance of planning, problem-solving, and critical thinking in the design process. The lesson also helps to promote teamwork and collaboration among students as they work together to create and improve their vehicles.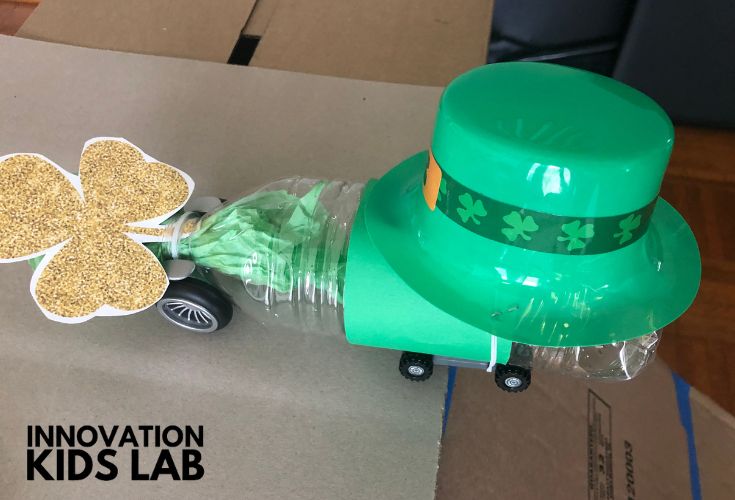 Sign up for our newsletter and get the full lesson, including guiding questions and STEAM integrations.
Plus, get our St. Patrick's Day-inspired graphics to download and print for your vehicles.