This hands-on STEAM Halloween craft will have your young artist designing and building their own spider web. Learn how many legs a spider has and what shape they are by constructing your very own spider!
Then put your fine motor skills to the test to create a web from your spider! Read the full tutorial below.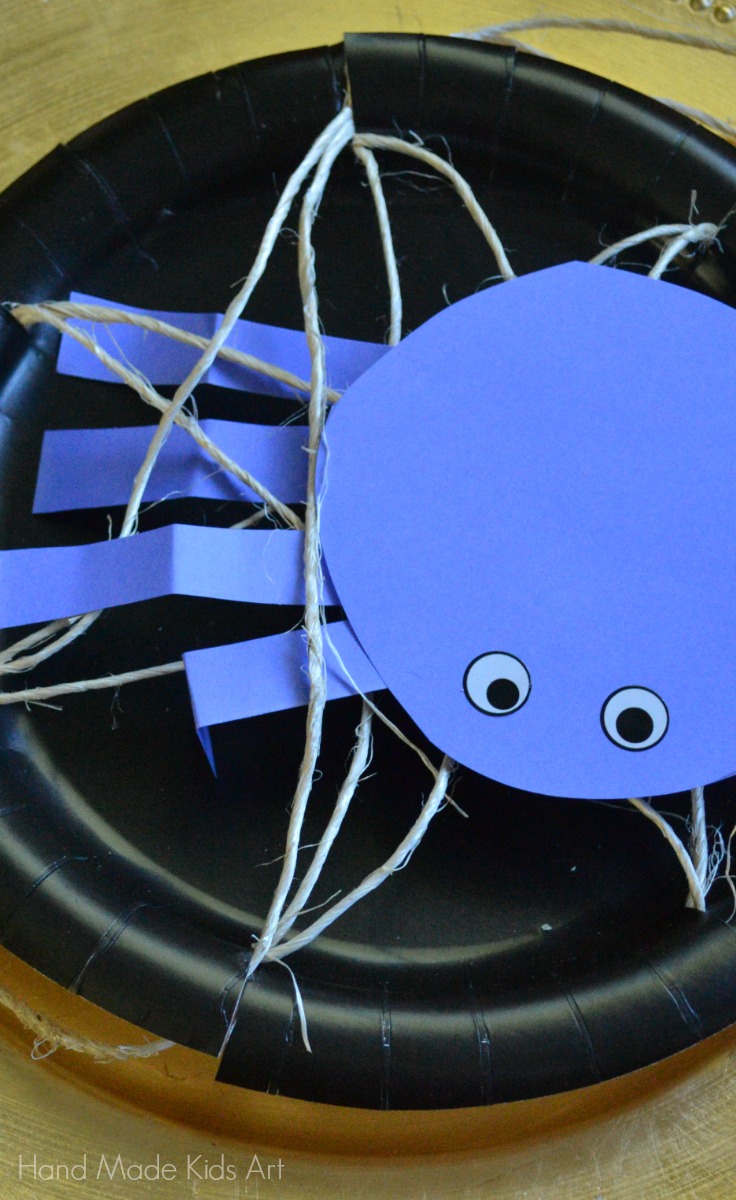 Materials:
Construction Paper
Twine
Black Paper Plate
Scissors
Glue
Googley Eyes (optional)
Tutorial:
Step 1: Create Spider: Cut a circle and eight long rectangles. Glue the rectangles to one side of the circle for legs. Bend each rectangle to add depth to the spider. Draw or add googley eyes to the circle for eyes.
Step 2: To create the spider web, Cut slits around the rim of the paper plate wrap twine from slit to slit across the plate.
Step 3: Tuck spider in the web. Add glue if you wish but Lil B enjoyed taking the spider in and out of the web.