Spring has sprung! Celebrate the change in season with these hands-on creative thinking prompts.
Challenge your learner to create/make/design inspired by their favorite things about spring.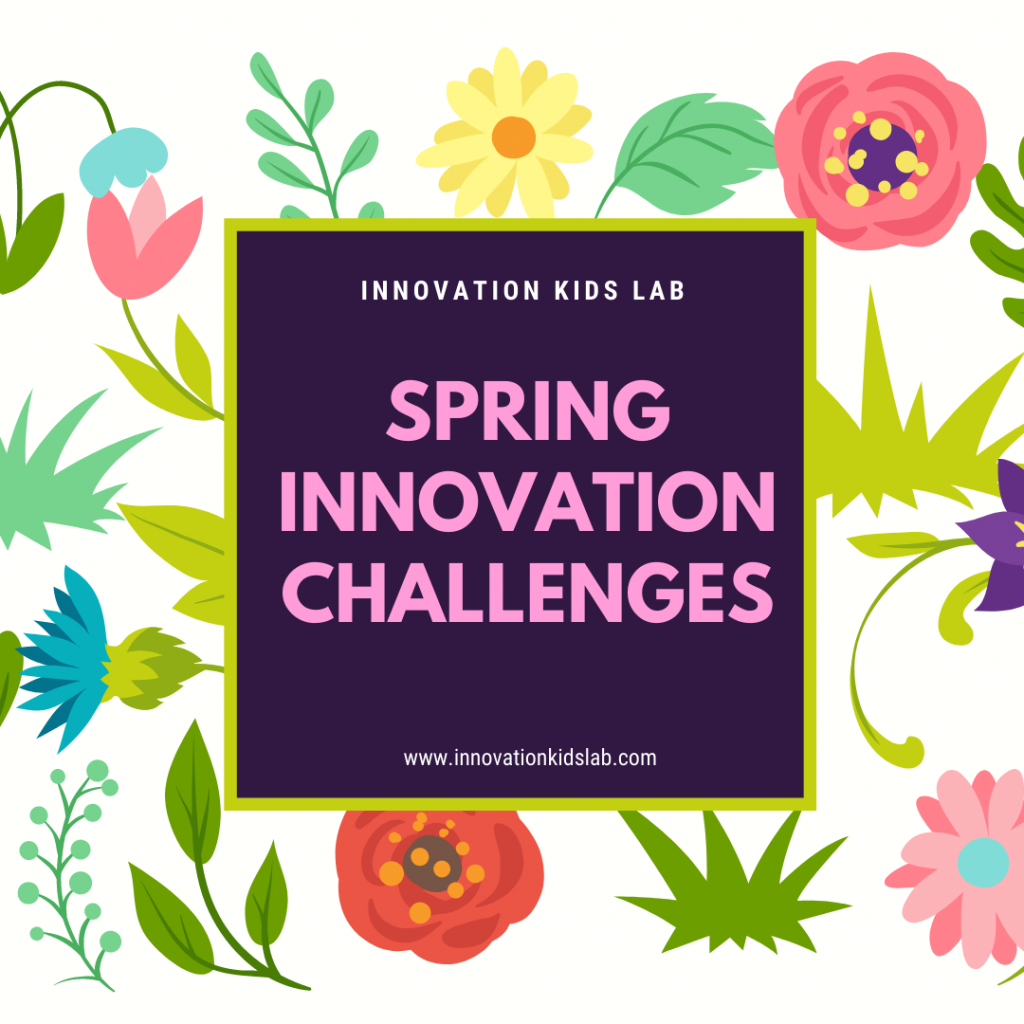 What is an Innovation Challenge?
An Innovation Challenge is a creative thinking prompt that encourages kids to think, make and create their own unique solutions. There is no right or wrong outcome for the challenge. The learning is in the process or journey rather than the final result.