We love being inspired by books.  Books are a great way to tie in literacy and get inspiration for new projects. This STEAM activity was inspired by the book, The Night Before St. Patrick's Day by Natasha Wing.
STEAM is the combination of Science, Technology, Engineering, Art and Math. I love to combine subjects to help encourage creative thinking in my kids. With St. Patrick's Day coming up this was the perfect tie in to combine creative thinking, engineering and St. Patrick's Day.
My 5 year old son, Lil B loves to build and I have created many open-ended building activities that stretch his thinking. After reading the book together, I challenged Lil B and M-Woww to build their own leprechaun trap.
If you search on Pinterest there are very cute and clever leprechaun trap ideas. However this St. Patrick's day activity is designed for your child to extend their own creative thinking.
Creative Thinking Challenge: Create and build a leprechaun trap.
Building Materials
Cardboard boxes, tubes, other toys, whatever you have. Let your child help find the solution or raid the recycle box.
Glue, scissors and tape
Tutorial
Step 1: Read "The Night Before St. Patrick's Day"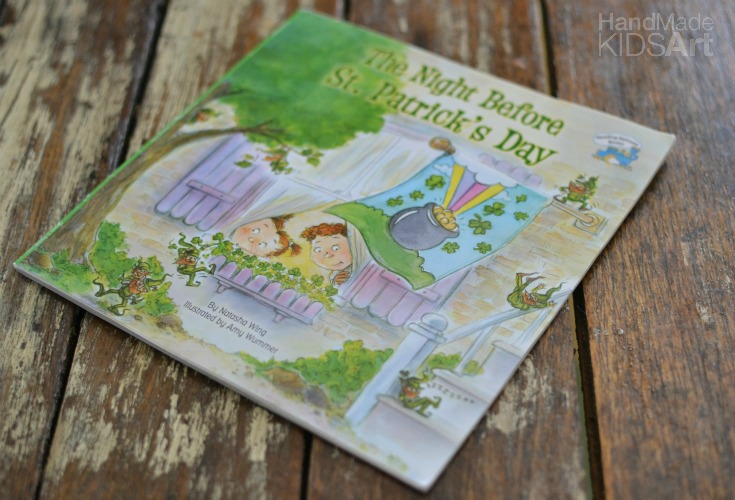 Step 2: Analyze and discuss how you can build your own leprechaun trap.  Reference page in the book to and discuss how the characters in the book built their traps.
Step 3: Some children may prefer to draw their plans first or some children may wish to immediately start playing with the materials.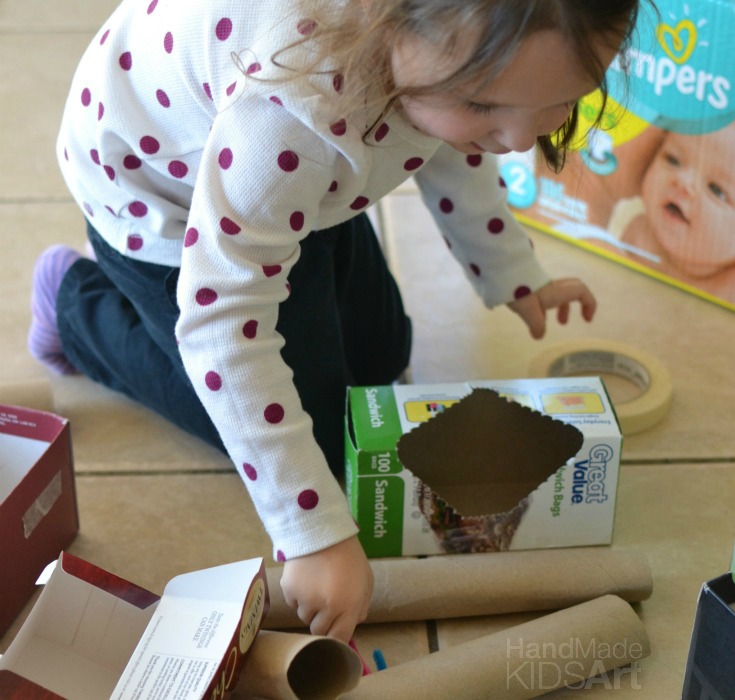 Step 4: As the facilitator, you are there to ask questions, prompt creative thinking and help when needed. It is important to let your child do the thinking and building. As hard as it may be try not to suggestion solutions for your child.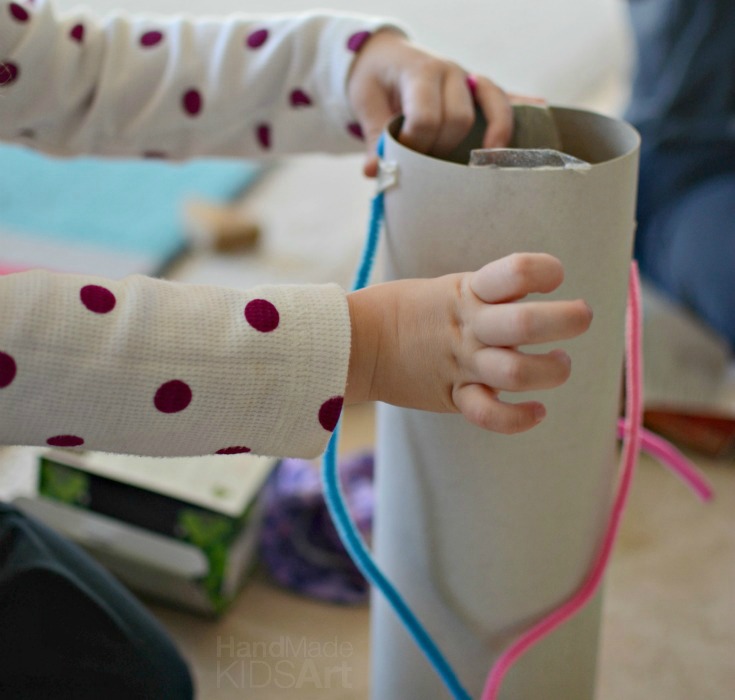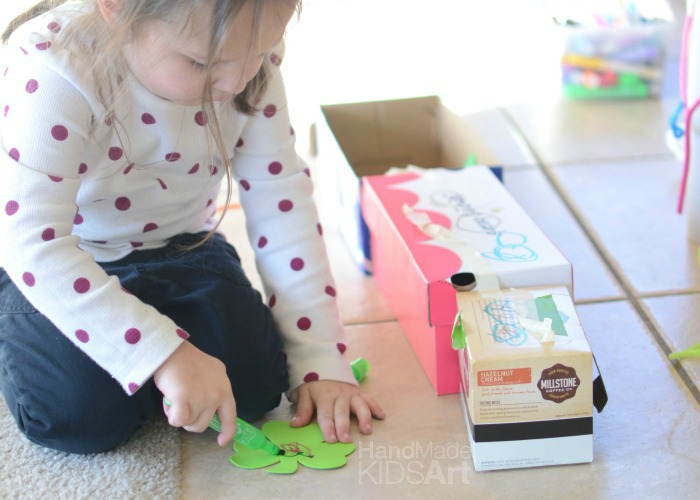 Step 5: Test out the trap!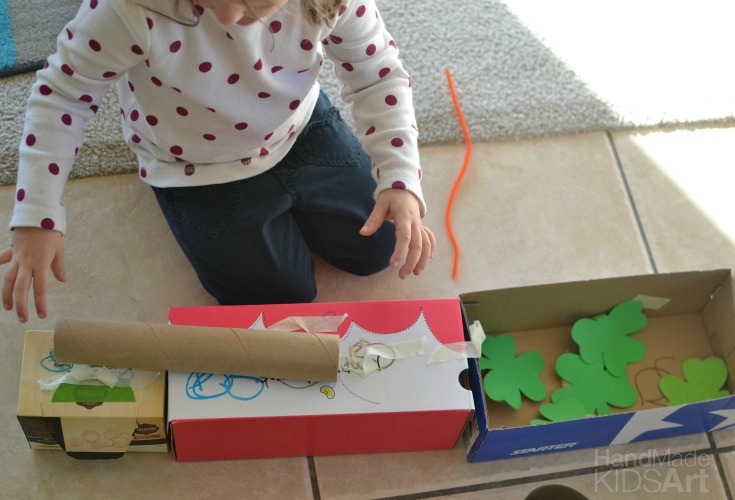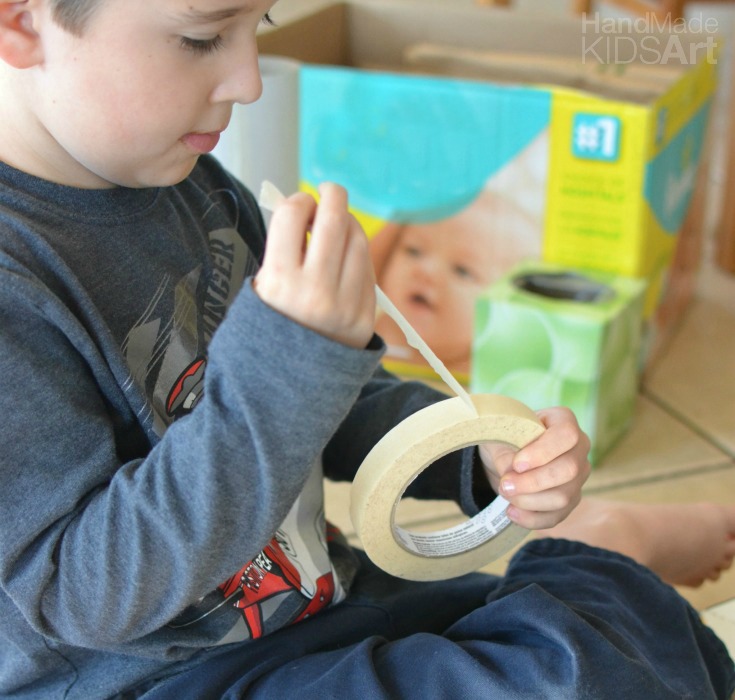 Many times children like to revisit a project after a period of time. I let Lil B and M-Woww leave their traps out as they continue to work on them over several days.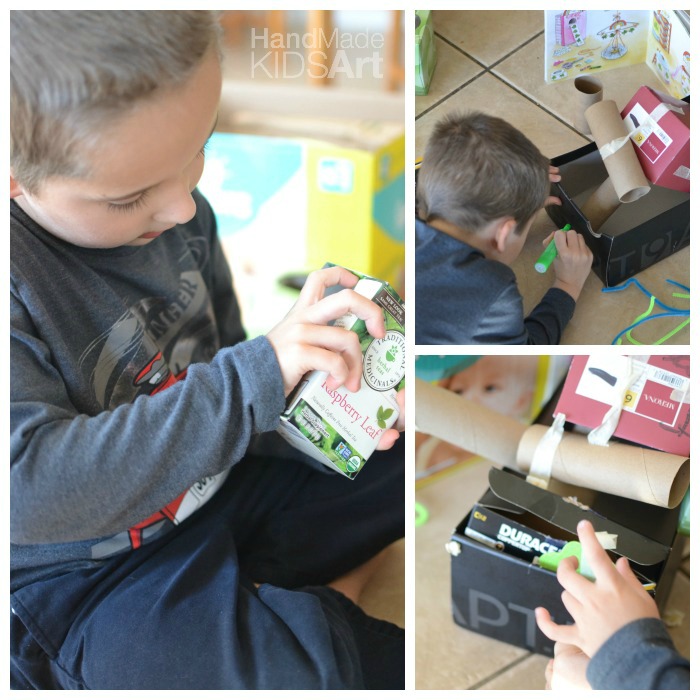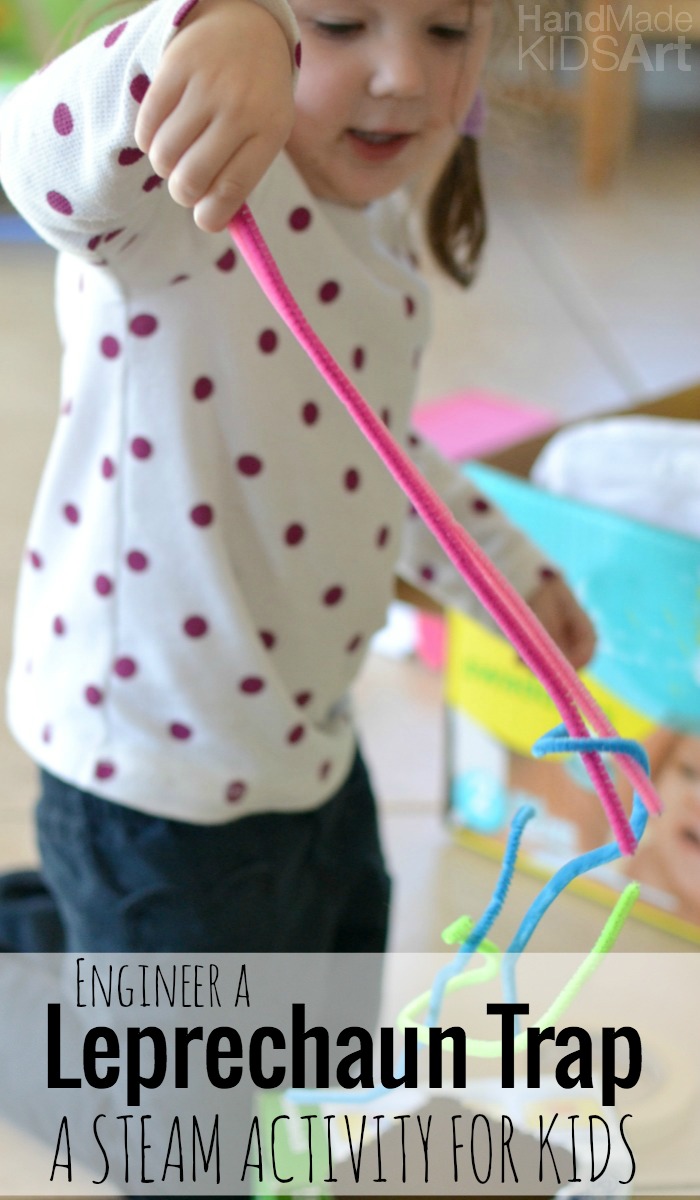 This post is part of the Creative Activities for Kids Blog Hop hosted by Bare Feet on the Dashboard. For more St. Patrick's Day Kid Activities check out the links below.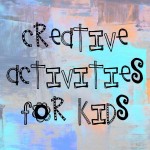 Rainbow Ribbon Book from Witty Hoots
Rainbow Resist Art Painting from Bare Feet on the Dashboard
Rainbow Cellophane Suncatcher from Peakle Pie
Savoury Shamrocks from Multicraftingmummy
Irish Soda Bread from Betsy's Photography
Colorful Four-Leaf Clover from Mom on the Move
Edible Rainbow Tuff Spot from Adventures of Adam
Shamrock Letter Match from Something 2 Offer
Rainbow Fairy Cakes from Messy Little Monster
Follow us on Facebook, Instagram, Twitter or Google +!
Visit Jamie | Hand Made Kids Art's profile on Pinterest.