Summer's here! Avoid summer slide by engaging young minds in exciting and stimulating innovation stem challenges that promote creativity, critical thinking, and problem-solving skills.
In this blog post, we are sharing a summer-time challenge designed specifically for kids aged 7-11. This challenge will captivate their imaginations, encourage innovative thinking, and provide a platform for endless creativity.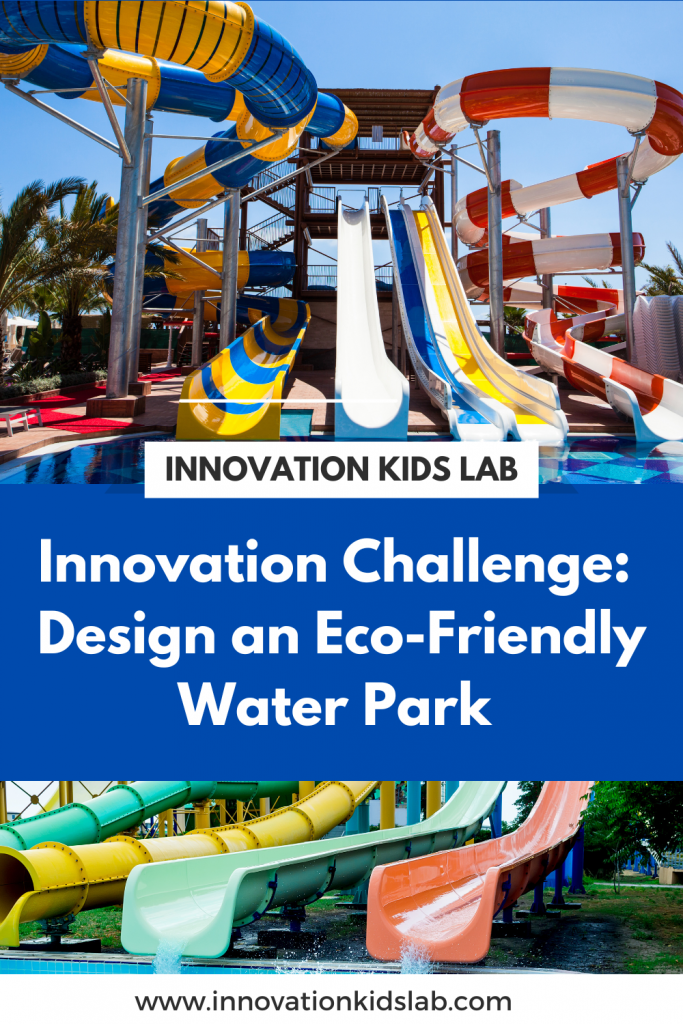 Innovation Challenge: Design an Eco-Friendly Water Park
The challenge is to design and invent an eco-friendly water park that combines elements of fun, sustainability, and creativity. This unique challenge prompts kids to brainstorm innovative water-based attractions, while considering environmental impact and finding sustainable solutions.
Step 1: Research and Imagination
To begin, kids can immerse themselves in research and unleash their imagination. Encourage them to explore existing water parks and their attractions, identifying what they find exciting and enjoyable. Additionally, they can learn about eco-friendly practices, renewable energy sources, and sustainable materials that can be incorporated into their designs.
Step 2: Brainstorming and Planning
Next, it's time for brainstorming and planning. Kids can jot down their ideas, sketch out their designs, and create a blueprint for their eco-friendly water park. Encourage them to consider elements like water slides, pools, interactive features, and imaginative themes while keeping sustainability at the forefront of their designs.
Step 3: Sustainable Features
This step focuses on integrating sustainable features into the water park design. Kids can brainstorm ways to conserve water, reduce energy consumption, and implement renewable energy sources like solar or wind power. They can also explore eco-friendly building materials and techniques, emphasizing the use of recycled or upcycled materials.
Step 4: Creative Touch
Encourage kids to unleash their creativity by adding artistic elements to their water park designs. They can brainstorm vibrant color schemes, create visually appealing murals or mosaics, and incorporate sculptures or interactive art installations that align with their chosen theme.
Step 5: Presentation and Reflection
In this final step, kids can bring their designs to life by creating a presentation showcasing their eco-friendly water park. They can present their blueprint, explain the sustainable features, and showcase any artistic elements. Afterward, encourage them to reflect on the creative process, the challenges they faced, and how they incorporated critical thinking skills into their designs.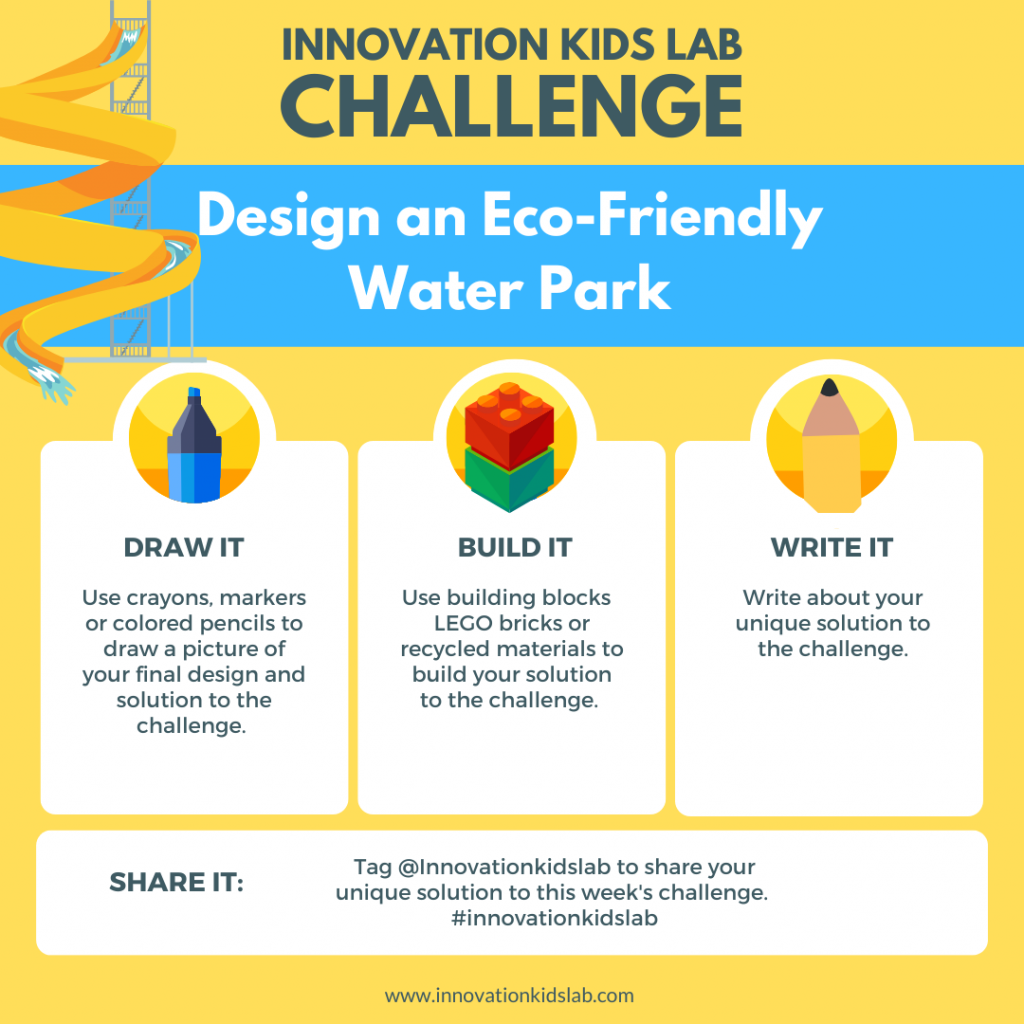 Benefits of the Innovation Challenge:
Encourages Creativity: The challenge prompts kids to think outside the box, fostering creativity and innovation as they invent and design their unique water park attractions.
Develops Critical Thinking Skills: By considering sustainability, renewable energy, and eco-friendly practices, kids will exercise critical thinking skills and find creative solutions to make their water parks environmentally friendly.
Promotes Environmental Awareness: This challenge highlights the importance of environmental stewardship, encouraging kids to think about the impact of their designs on the planet and find ways to minimize their ecological footprint.
This summer, let your child's imagination run wild with the exhilarating challenge of inventing an eco-friendly water park. By combining elements of fun, creativity, critical thinking, and sustainability, this challenge promises to be an engaging and educational experience. The young innovators will learn the value of creativity, develop critical thinking skills, and gain a deeper understanding of environmental responsibility. So, dive into this creative challenge and witness the magic of young minds shaping a better, eco-friendly future.