What is STEAM?
STEAM stands for Science, Technology, Engineering, Art, and Math.
It is STEM + the inclusion of the Arts.
STEAM gains more national and worldwide attention each year.  Just recently STEAM was included in the latest education bill,
The legislation will overhaul our nation's education policy and includes a historic provision that incorporates the Arts into STEM (science, technology, engineering and math), creating STEAM programs nationwide. "  Source: The Creative Collation
So, why is this important to you?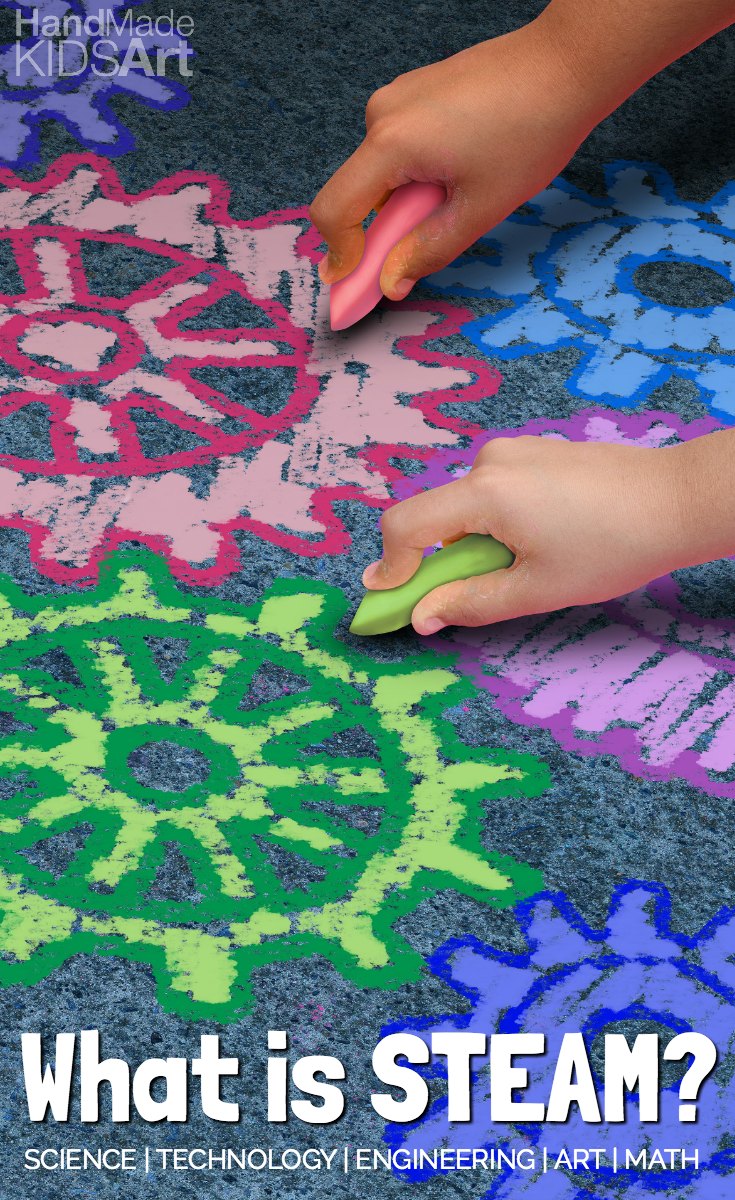 This post contains affiliate links to products I recommend. Click here to read my full disclosure policy. Thank you for supporting Hand Made Kids Art.
---
Since writing our top selling ebook, STEAM: Preschool Activities for STEM Enrichment,  I get asked these three questions (a lot):
What is STEAM?
How is STEAM different then STEM?
Why is STEAM important?
To understand what STEAM is,  first let's talk about STEM (Science, Technology, Engineering and Math).
It all started with a Russian satellite named Sputnik….
Brought to you by Teach.com | Become a Teacher and USC Rossier Online
Notice, the above infographic is an excellent example of STEAM itself. The information is digestible at a glance because of the visual layout, and the designer is guiding your eye down the information at a quick pace – not an accident!
So why add Art to STEM?
The movement to include the Arts with STEM started at RISD (Rhode Island School of Design) with their STEM to STEAM initiative. 
The goal is to foster the true innovation that comes with combining the mind of a scientist or technologist with that of an artist or designer.  -RISD
A scientist, mathematician or designer is a creative, innovative thinker that solves problems.
Including the Arts in STEM helps foster your child's creative thinking, problem solving and innovative thinking.
In my opinion… there is no difference between STEM and STEAM activities. What is different is the mindset shift from STEM to STEAM.
By including the Arts into STEM, it gives your child permission to think outside of the box. STEAM encourages unique solutions, inventive thinking and problem solving.
The STEAM disciplines all work together to create innovation.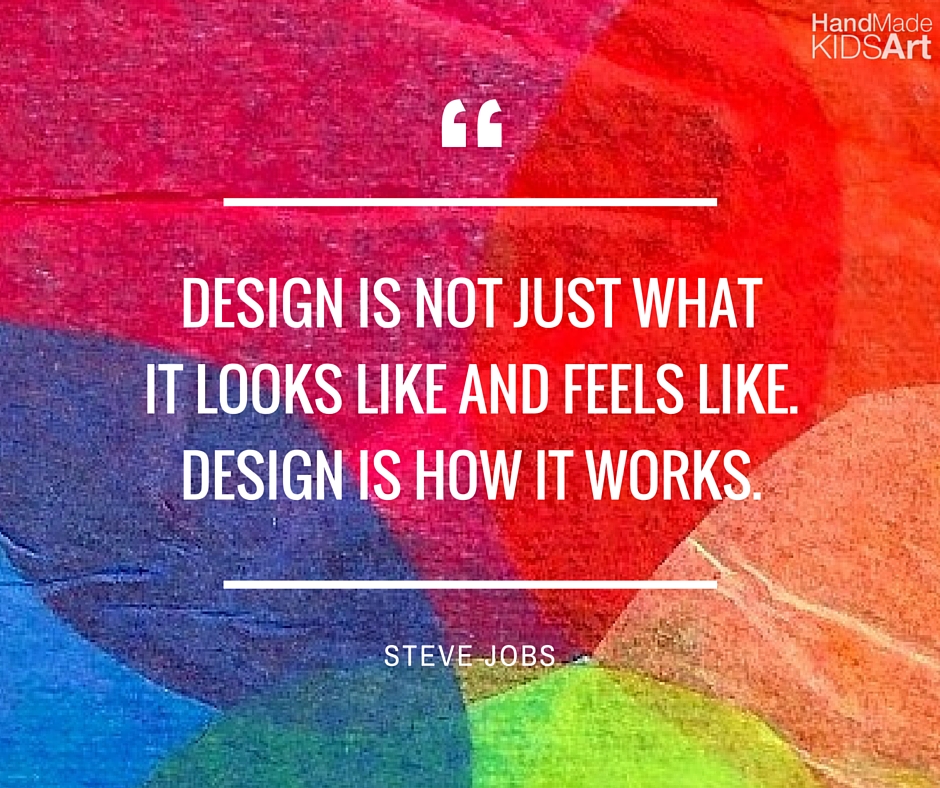 Why is STEAM important?
By the time your child enters the workforce, 65 % of the jobs that will be available don't even exist today.
You are preparing your children for a world that doesn't exist yet…for technologies that are not invented.
How do you prepare your child for a world that doesn't exist yet?
Encouraging your child's natural curiosity and talents through STEAM activities helps your child learn:
how to persevere
how to learn from failure and still try again
how to re-evaluate, redesign and re-think a problem to create a unique and inventive solution.
All of these skills (among many more) are learned through STEAM activities.
Unfortunately, your child may not learn all of these necessary STEAM skills for future success only at school.
But the good news is you do not have to be a scientist or mathematician to create STEAM activities for your child.
STEAM activities also do not require expensive materials or a lot of time. You can get started today!
Who knows…maybe your child will launch the next Sputnik and change the course of the world…
or maybe your child will be a business manager that oversees a team of robotic workers?
Anything is possible with STEAM-filled kids.