Recently  my six-year-old asked, "how does the wind blow"?
This question led to our investigation of dancing feathers and swirling wind printmaking.
To extend our investigation and learning about the wind, I challenged my two young thinkers to design and build a wind power car!
And of course, we had to race the wind cars to see who's design was the fastest.
Check out below for our full tutorial on this easy STEAM activity for kids.
STEAM Challenge: How far can your wind-powered LEGO car travel?
Materials: LEGO built car, Index card, Pencil, Tape, Measuring Tape
Step 1: Design a sail for your LEGO car using an index card, tape and a craft stick (stickers are optional but help add to the design). 
Use tape to attach your sail to your LEGO car.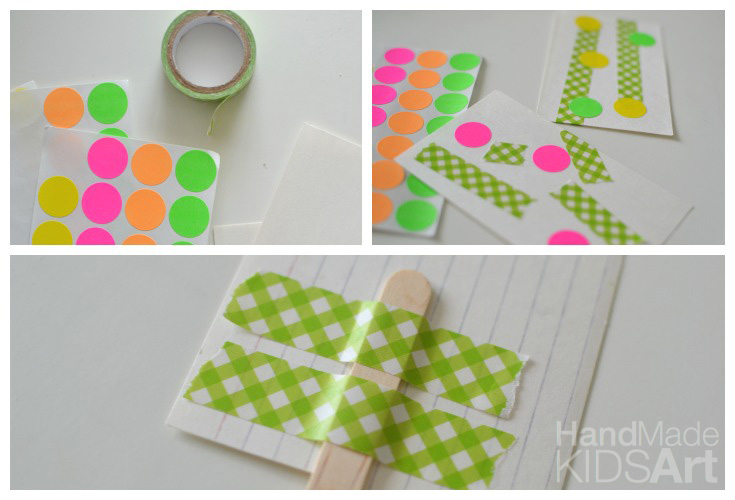 Step 2: Test run your Lego car by blowing onto the index card. Blow on your car's sail and measure the distance the car travels. (We measured after 3 blows to see who's car traveled the furthest distance).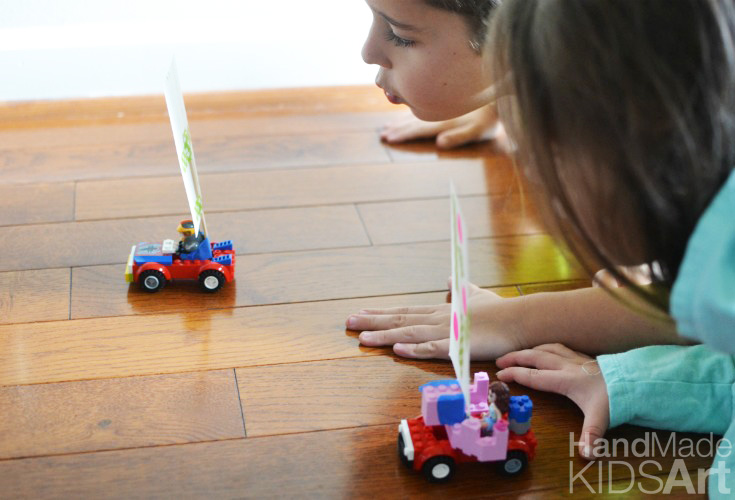 Analyze how you can make your car go farther.
What happens when you blow towards the top of the sail versus the bottom of the sail?
Think about:
the height of the sail

the size of the sail

the weight of the car
Make any necessary design changes and race again!
Step 3: Set up a fan to simulate stronger wind power. Use a measuring tape to record the distance of how far your car travels from the starting line.
How much further did your wind power car travel with the fan instead of human powered wind?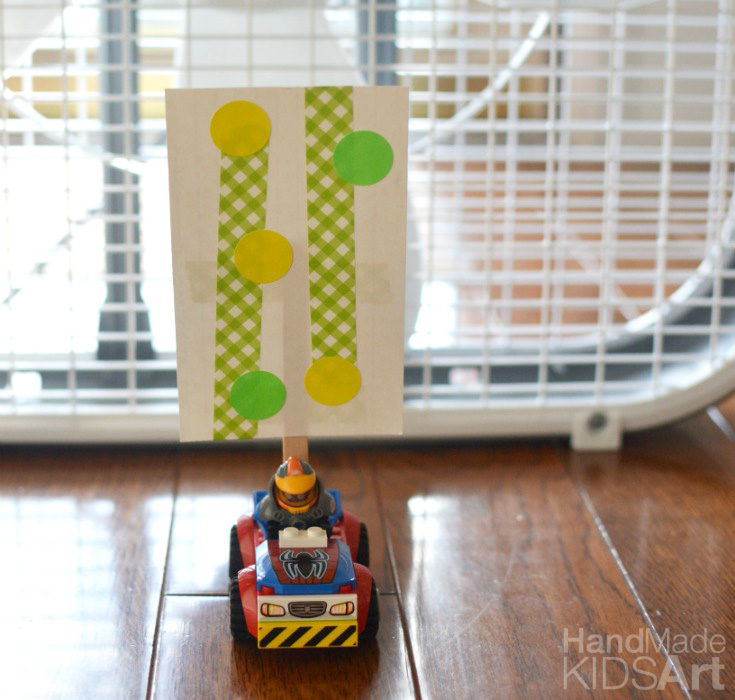 Challenge a friend to see who's car design can go the furthest distance.
Activity Extension: Add a cardboard or book ramp and compare how that changes the distance your car travels.
---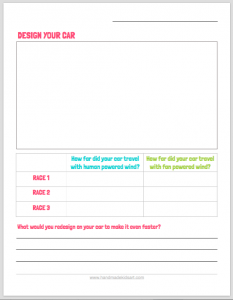 Download a FREE printable to design and record your wind power races!
---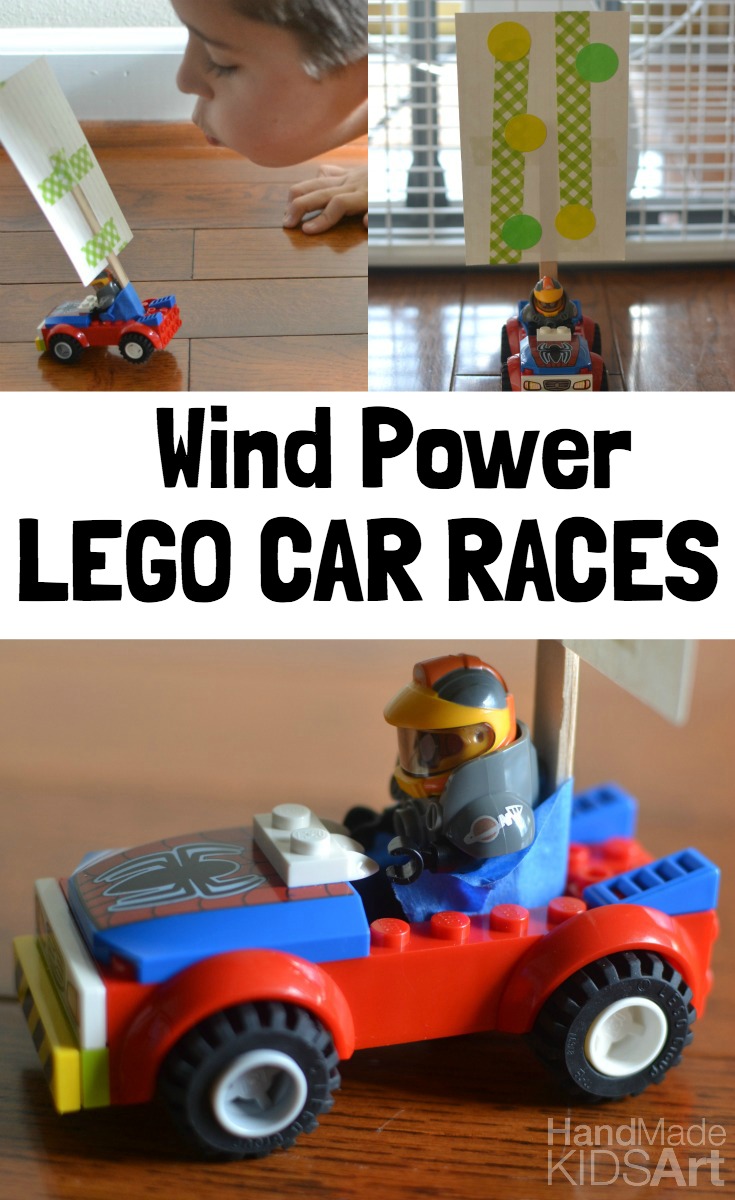 ---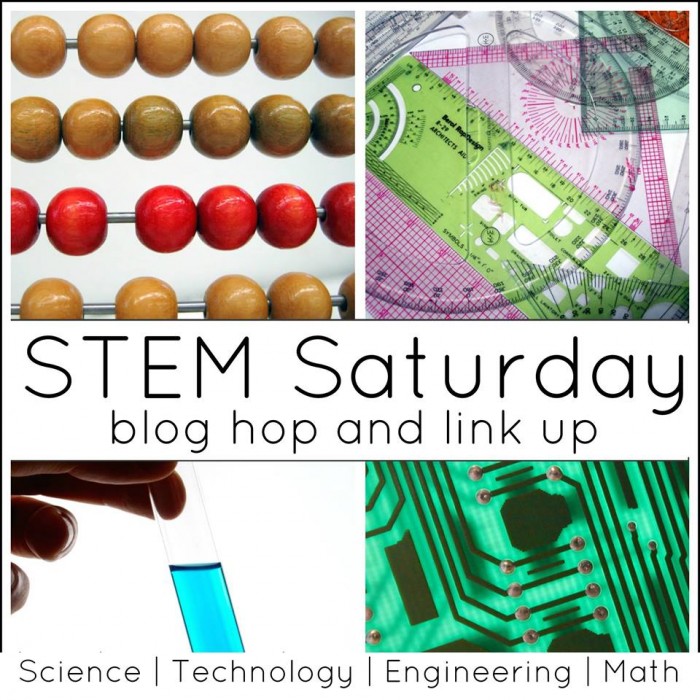 This post is part of the STEM Saturday blog hop. Check out the links below for more STEM-inspired ideas and activities for kids. Sand Castle STEM Challenge from Preschool Powol Packets February Science Calendar from The Homeschool Scientist Fishing for LEGO Ice Minifigures from The Science Kiddo Lego Displacement Experiment for Kids from Lemon Lime Adventures Free Printable Human Heart Fact Valentines from Suzy Homeschooler