Too cold to go outside? Are you stuck inside this winter?
Challenge your kids with these simple, low-prep STEAM activities for kids.
STEAM is the combination of Science, Technology, Engineering, Art, and Math. Integrating STEAM based play is an easy and innovative way to enrich your child's learning.
You do not need a lot of materials or expensive supplies to get started with STEAM. Use what you have to challenge your child's problem-solving skills.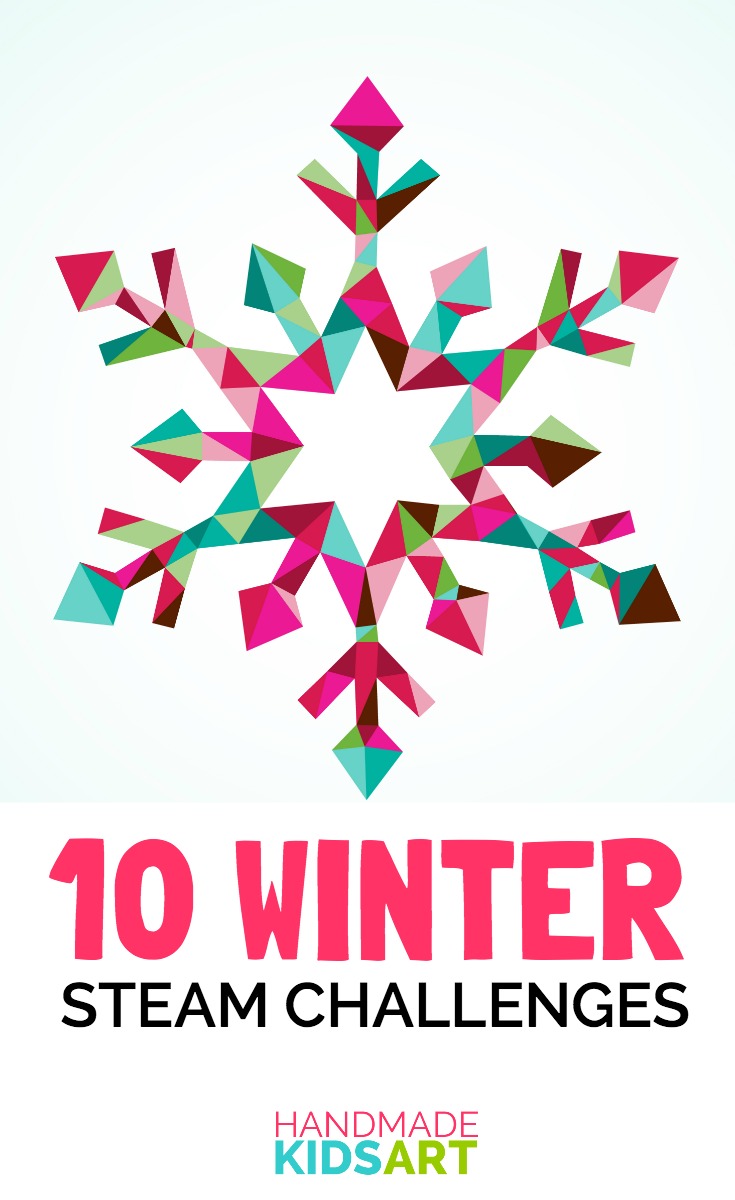 #1 How tall can you build a snowman?
Materials: Styrofoam cups, Measuring Tape
How tall can you stack the cups to create the tallest snowman? Measure your snowman tower.
#2 Build a self-standing fort that you can fit in.
Materials: Couch cushions, Bed sheet or Blankets
Use the couch cushions, bed sheet or blankets to create a fort. You must be able to fit inside the fort and the fort must stay up unassisted for at least 30 seconds.
#3 Design and draw an igloo for the future
Materials: Paper, Drawing Materials
Traditionally, igloos are created out of snow blocks stacked in a dome shape. How will future technology change the way igloos are constructed and used?
#4 Icey Printmaking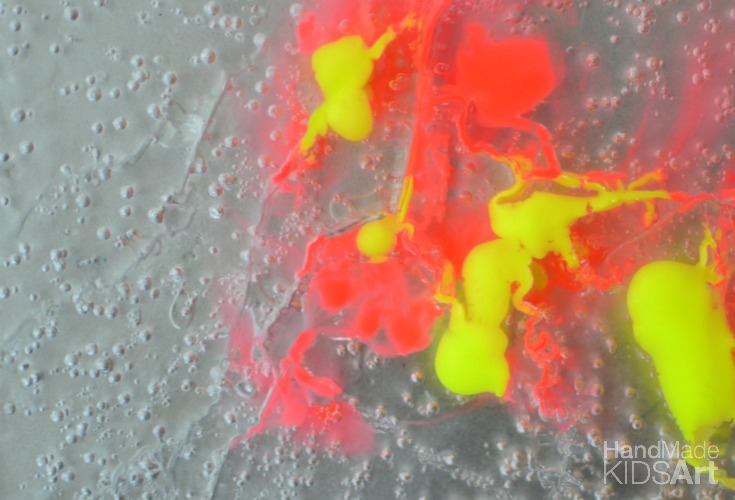 Materials: Small container, Water, Freezer, Paint, Plastic tray, Brush, White Paper
Fill a small container with water and freeze for 24 hours.
Once frozen place the ice block on a plastic tray. Using the brush paint a design on the ice block. Take a sheet of paper and place on top of the ice. Gently rub the back of the paper and then lift up to reveal your print design.
How does the printmaking process change as the ice melts?
*We also had fun observing how the paint spreads across the ice cracks. 
#5 Design a LEGO symmetrical snowflake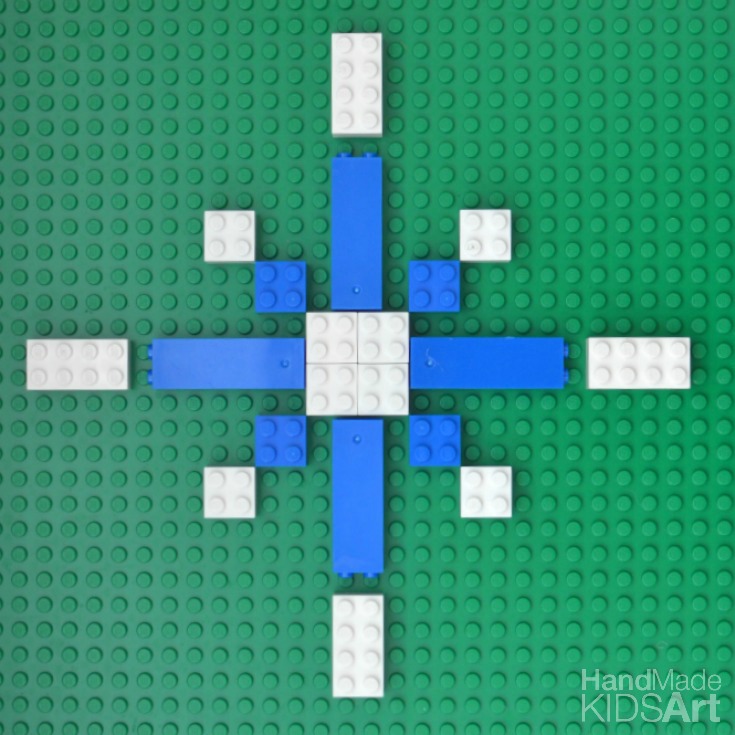 Materials: LEGO
Rotational symmetry is when an object looks the same even when rotated or turned. Build a rotational symmetrical snowflake using LEGO.
#6 How fast can you slide down the hill?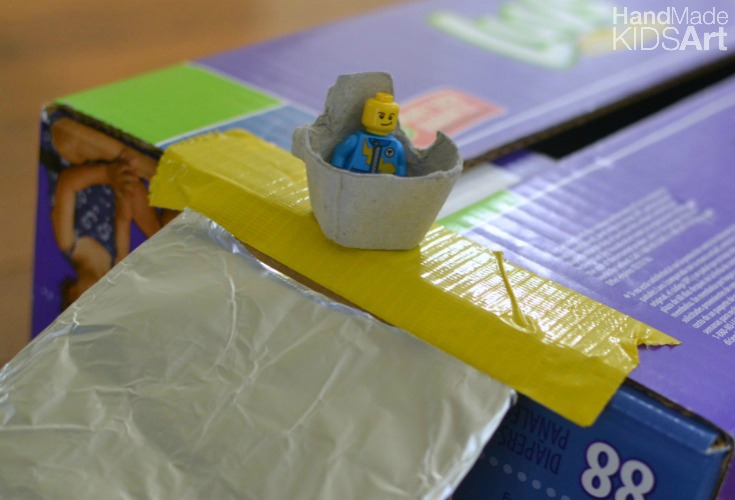 Materials: Egg Carton, Tape, Foil, Cardboard, Timer
Build a sled out of the egg carton (LEGO figurine optional).
Use the cardboard and tape to build a ramp.
Time your sled to see how fast it slides down the ramp.
Experiment how you can make your sled slide faster? Try adding foil to the ramp or adding pennies (or weight) to your sled.
#7 Design a sugar cube ice palace
Materials: Sugar cubes, frosting
Stack and build sugar cubes to create your very own ice palace. Use the frosting as your mortar or glue to hold your sugar cubes together.
How high can you build your palace?
#8 Create a frozen bubble
Materials: Bubble juice, bubble wand, freezer
Blow a bubble and catch on the wand. Pop it in the freezer to see what happens.
#9 Color Mixing Snowflake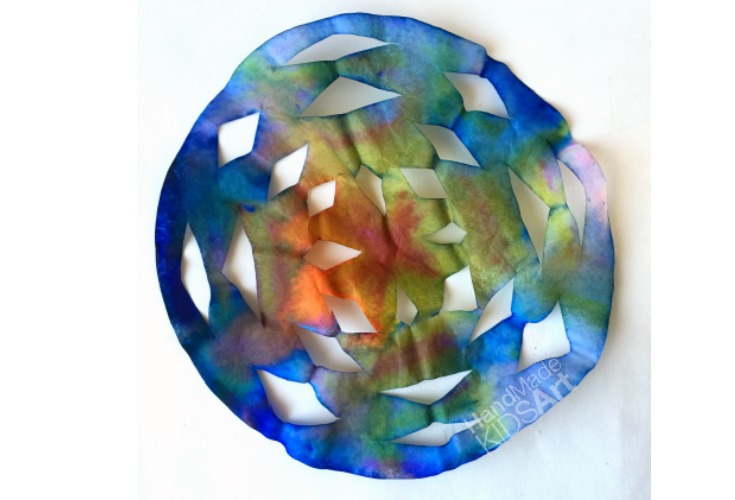 Materials: coffee filter, markers, water
Fold the coffee filter three times in half. Cut out shapes along each edge to create a snowflake. Color the snowflake with marker. Spray your design with water and watch what happens!
#10 Ice rescue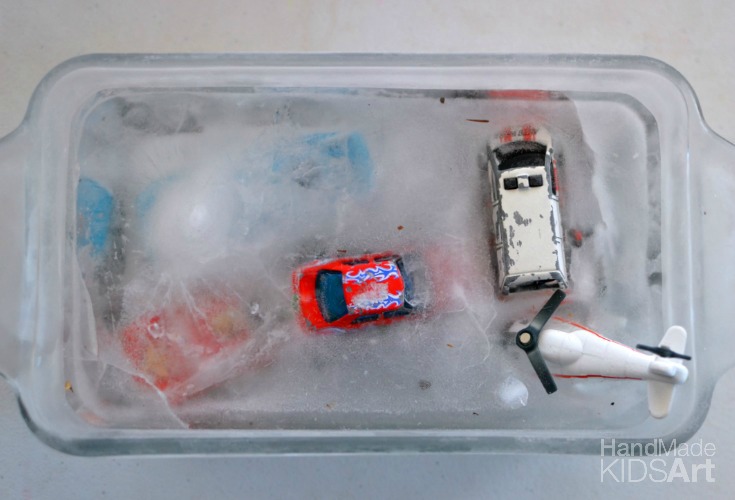 Materials: Container, Small toys, Water, Freezer, Warm water, Salt, dull knife, Timer
Fill a container with a few small toys and add water. Place in the freezer for 24 hours. Time yourself to see how fast you can rescue your toys. Dig the toys out using a (dull knife), salt or warm water.
---
With STEAM activities, the final product of the activity is not as important as the process. Through the process of experimenting and exploring your child is using creative and critical thinking skills. Scientists, mathematicians, engineers and artists all use the same critical thinking skills to find new and innovative solutions.
This post is part of the STEM Saturday series. Click the links below for more fun Science activities.
Building Igloos with Marshmallows from Lemon Lime Adventures
Coding with LEGO from Little Bins for Little Hands
Polar Bear Science STEM Experiment from Preschool Powol Packets
Hands-on Sorting Vertebrates & Invertebrates from Stir the Wonder
10 Ice Science and Engineering Activities from The Science Kiddo
Buoyancy and Density Science for kids: King Arthur's Sword from The Usual Mayhem