We have done this in previous summers and it is one of Lil B's favorites! As soon as he saw the box fan coming out of the closet, he got excited. I knew we had to incorporate this activity into our Hand Made Summer Fun series. This is great for a rainy afternoon or if it is too hot to play outside. We love to throw a bunch of pillows inside and cozy up to read our favorite books.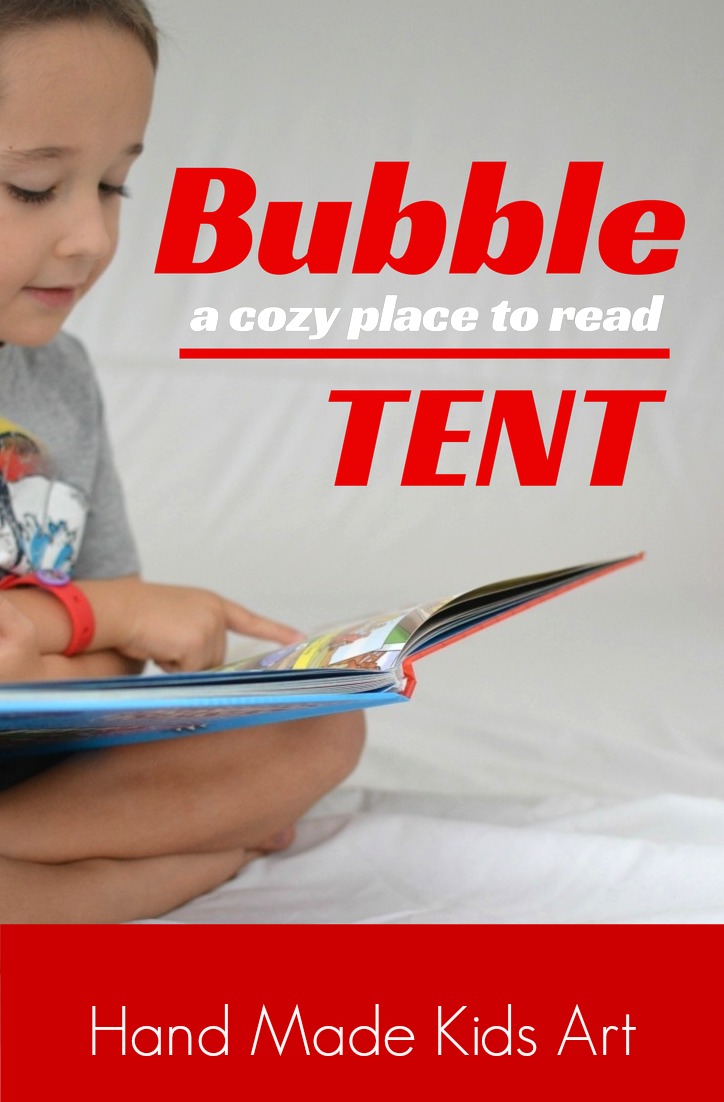 Materials:
Light Weight Duvet Cover (King Size works great)
Box Fan
Tutorial:
Step 1: Plug in fan and turn on.
Step 2: Place fan in the duvet opening and let it blow up the "bubble tent".
Step 3: Play, read or take a nap in a nice cool spot!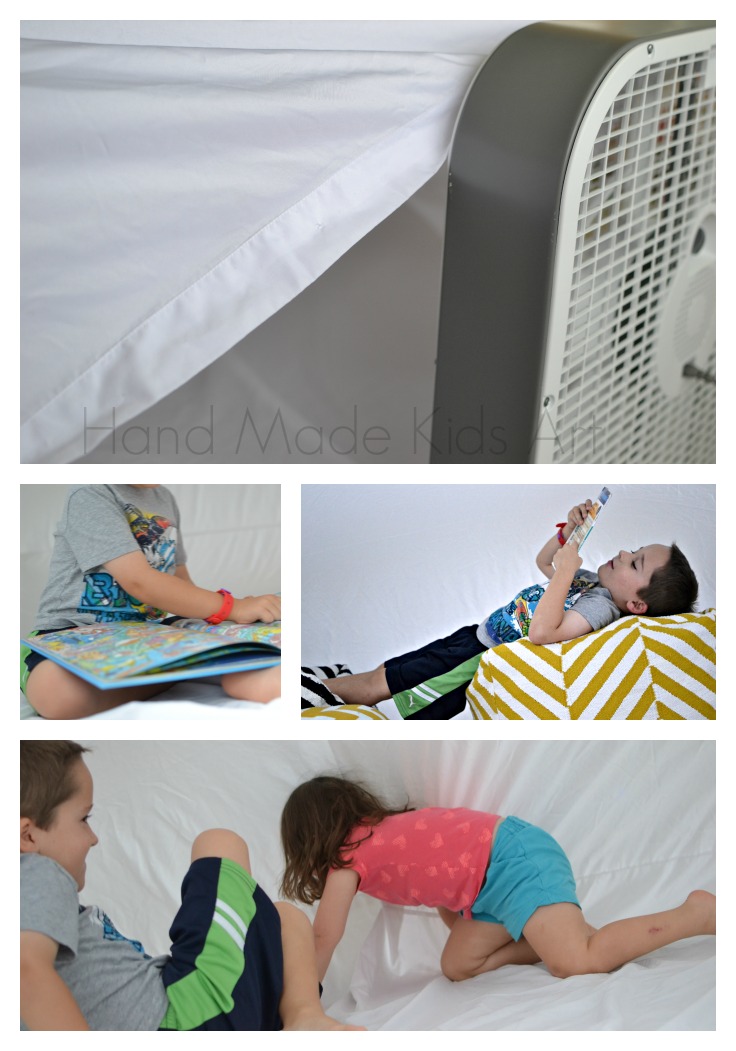 What do you do to beat the heat in the summer?
Stay cool this summer and check out our online art camp!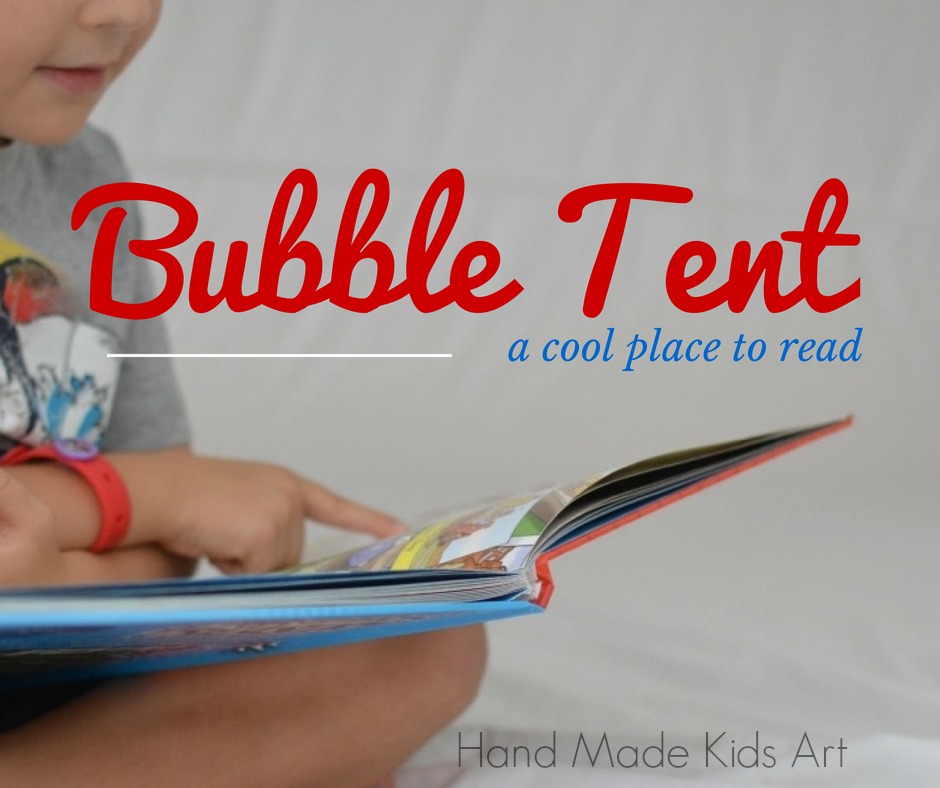 For more fun kid activities, follow our Pinterest board!
Follow Jamie | Hand Made Kids Art's board Fun Kid Activities on Pinterest.