Create your own DIY unconventional building materials for creative play.
Lil B loves to build as you have seen here and here. To change things up for him and present a new challenge, I mixed in some unconventional materials with his wooden blocks. I arranged the building materials on the floor creating an open invitation for him to create and play.
Creating an open invitation invites your child in to the activity. Let your child lead the activity and make discoveries on their own. Ask them questions encourage them to think and help develop their own creative thinking skills.  Child led activities  or open needed process art activities can lead to high engagement and give them a sense of ownership over the project.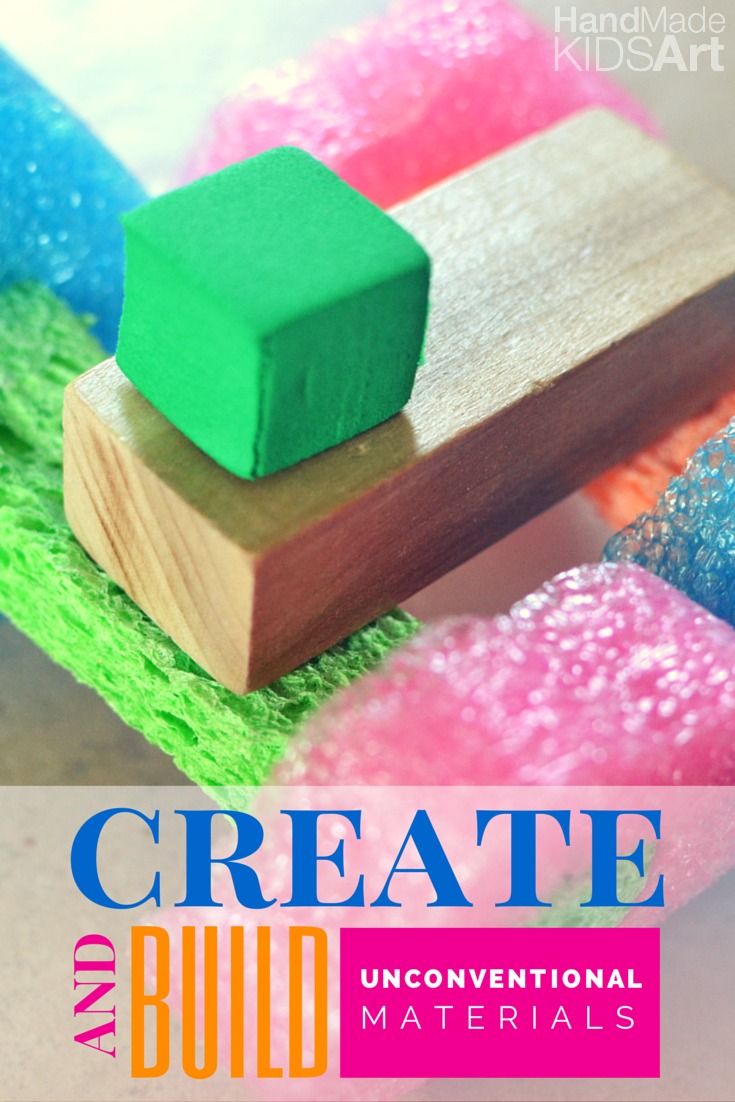 Materials:
Pool Noodle
Knife (for adult prep -not kid use)
Sponges
Scissors
Tutorial:
ADULT PREP– Slice pool noodle into sections (it cuts easily). Cut sponges into long rectangles.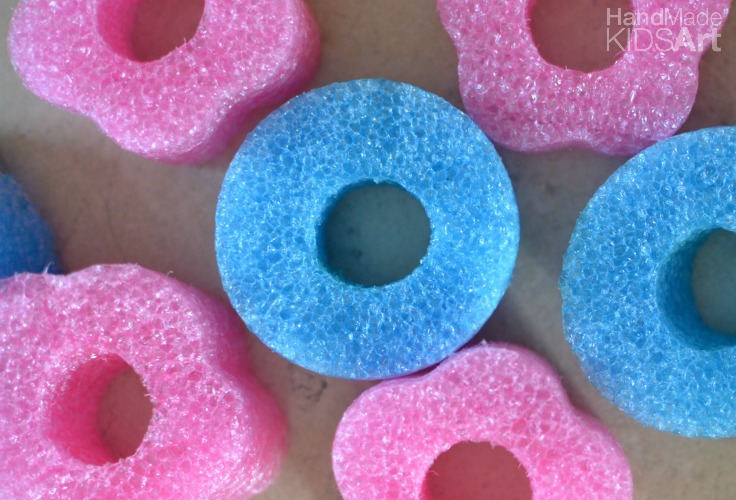 Step 1: Layout materials in a space for your young builder to build creating an invitation to create.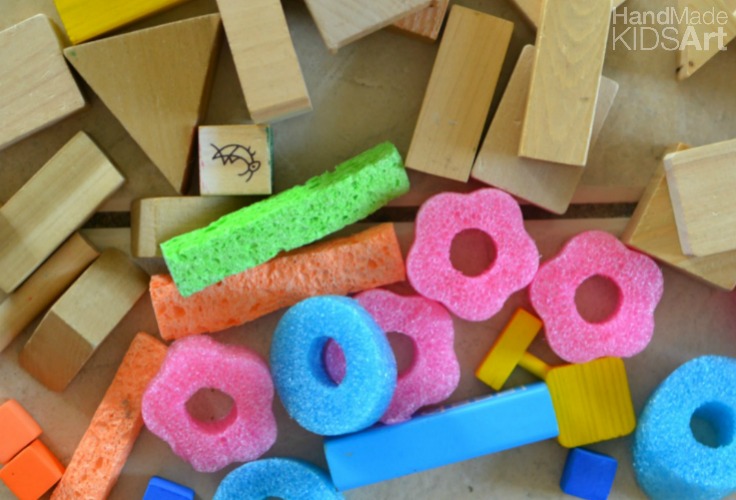 Step 2: Build! Let you your child lead the way. You may be surprised at what they create.
M-Woww (3) enjoyed making houses.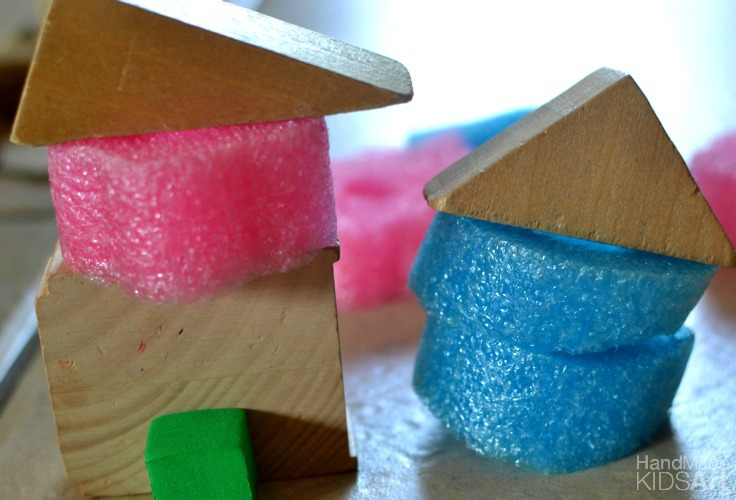 Lil B (5) really surprised me with his tractor and race car!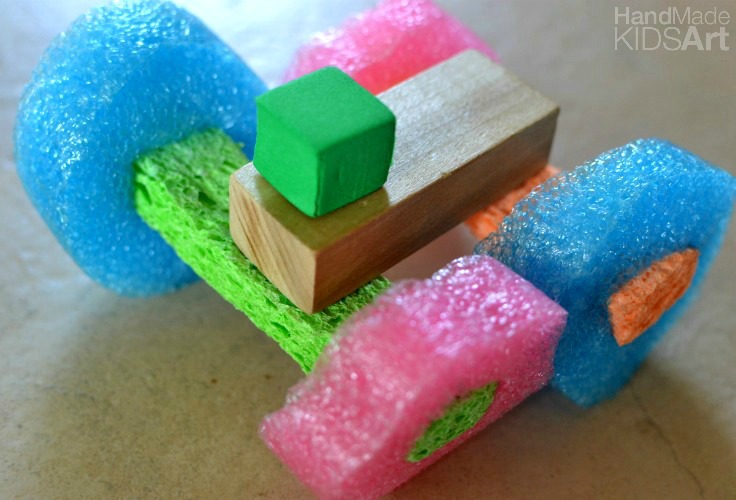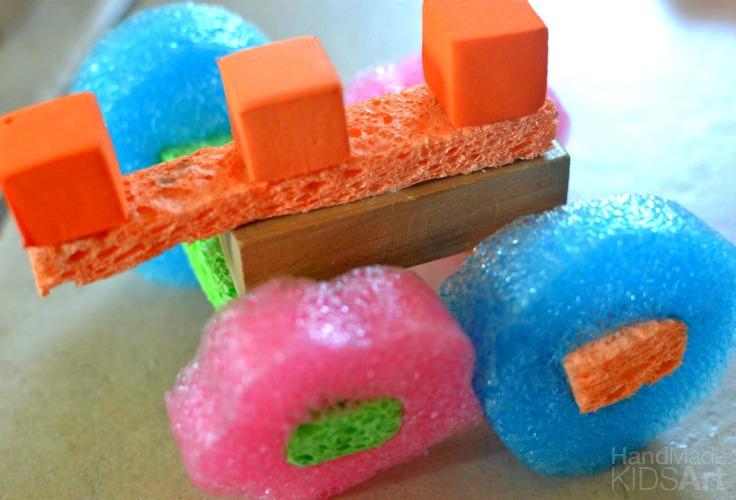 Share with us what your kids create.
Follow us on Facebook, Instagram, Twitter or Google +!
Visit Jamie | Hand Made Kids Art's profile on Pinterest.