Uh, oh! Santa is stuck in the chimney!
How will he get out?
The other day, Lil B (6 years old) asked me, "How does Santa go up and down chimneys"?
This is the first year we have lived in a house with a real chimney so it has peaked his interest.
I turned the question back to him, "how do you think he gets in and out"?
Which led to the question, "What happens if he got stuck"?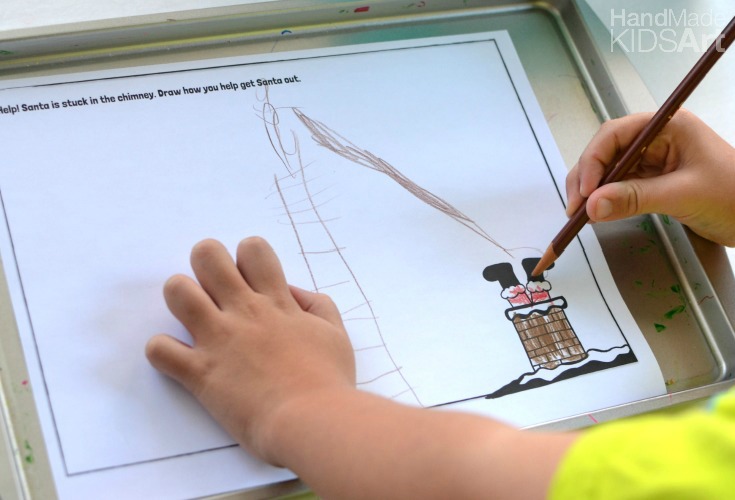 STEAM is the combination of Science, Technology, Engineering, Art, and Math.
By combining subjects and providing opportunities to play and experiment with different materials allows your child to learn and extend their knowledge.
STEAM activities are designed to engage your child and stretch their thinking.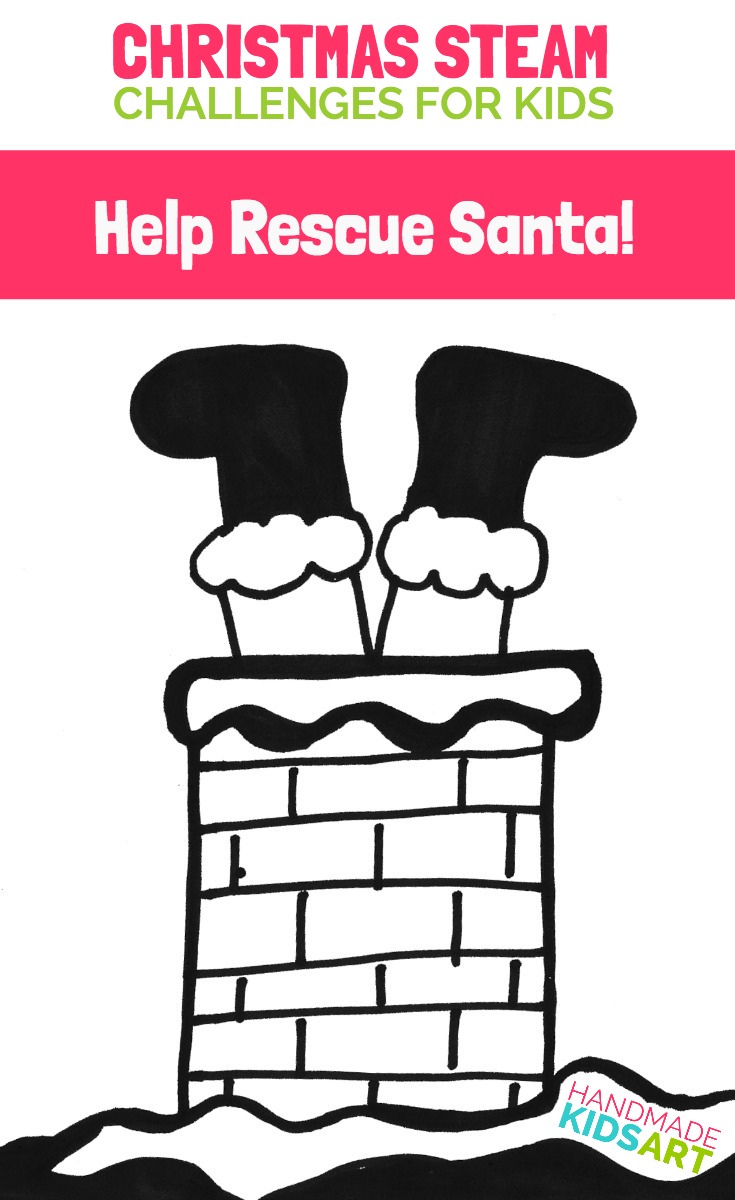 Materials: 
Click here to download for FREE: Santa Stuck in Chimney
Coloring Material (We used colored pencils)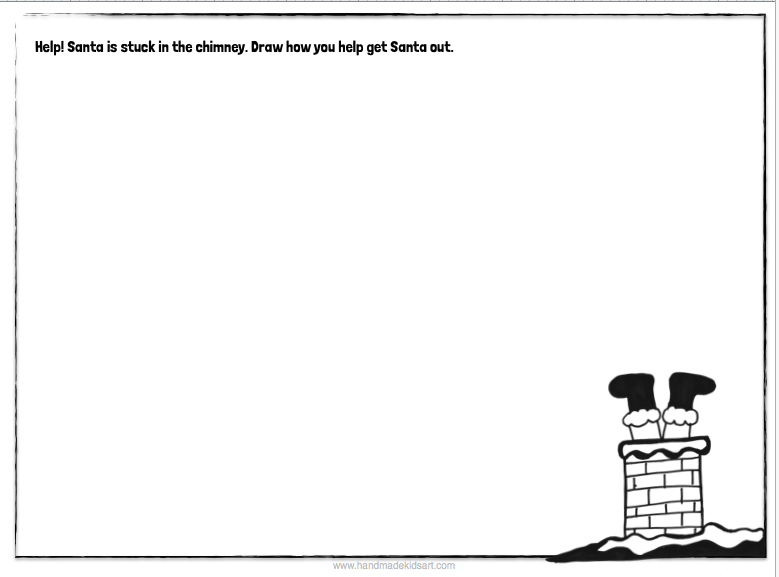 Christmas STEAM Challenge:
Help! Santa is stuck in the chimney. Draw how you would help rescue Santa
Step 1: Layout the materials for your child to create.
Step 2: Create!
---
Science Extension: For an additional challenge, include a simple machine in the rescue plan. This is a great way to extend the activity for an older child.
---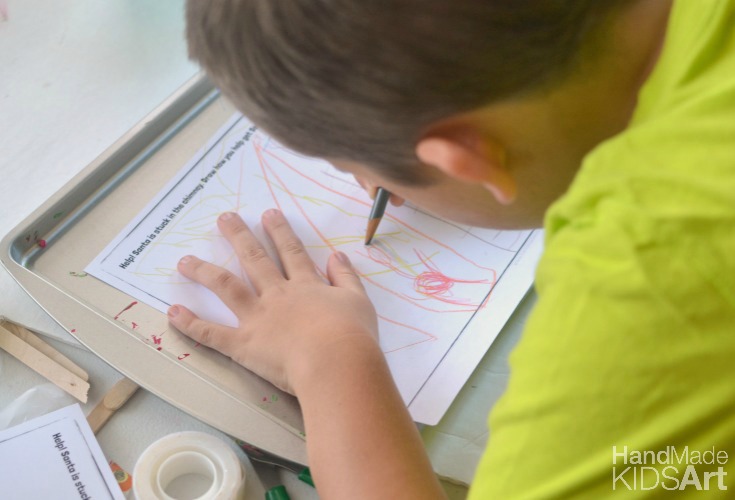 Encourage your child to be imaginative with their solution. Remember the emphasis is on the process of creating not the final product.
Lil B's rescue plan for Santa involved laser beams and spaceships. You can view his drawing below.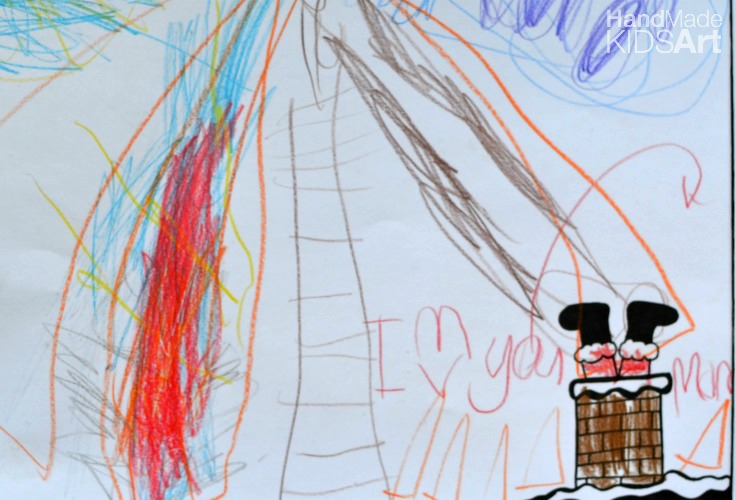 I did not know prior to doing this activity that there is a song about Santa getting stuck in the chimney!
For more Christmas STEAM ideas check out our STEAM Kids Christmas book!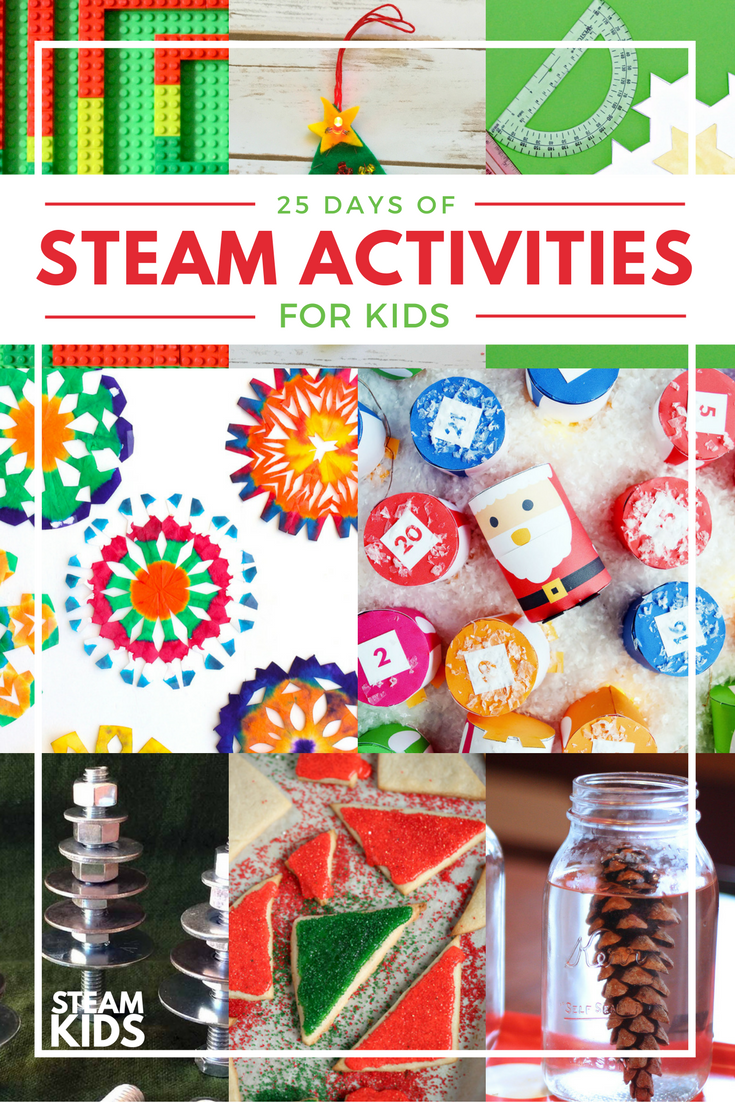 Click here to access the whole Christmas STEAM series of challenges