Engage, connect and challenge your child this Christmas season with 25 STEAM Christmas activities.
STEAM activities for kids are designed to challenge your child's problem solving and creative thinking.
STEM + Art= STEAM
STEAM is the combination of Science, Technology, Engineering, Art and Math.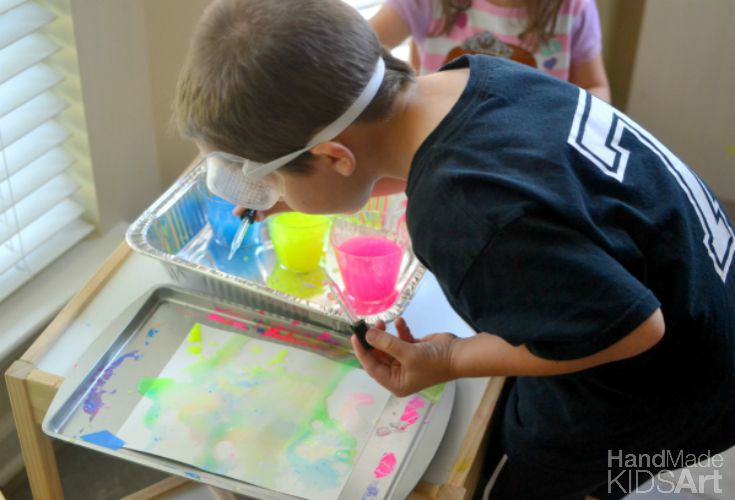 Through the process of experimenting and exploring your child is using creative and critical thinking skills. Scientists, mathematicians, engineers and artists all use the same critical thinking skills to find new and innovative solutions.
Teaching children how to think creatively and learning to be problem solvers is how we can prepare our children for the future.
No matter what unknown technologies, industries or careers lay ahead, creative problem solvers will be the innovators in their field.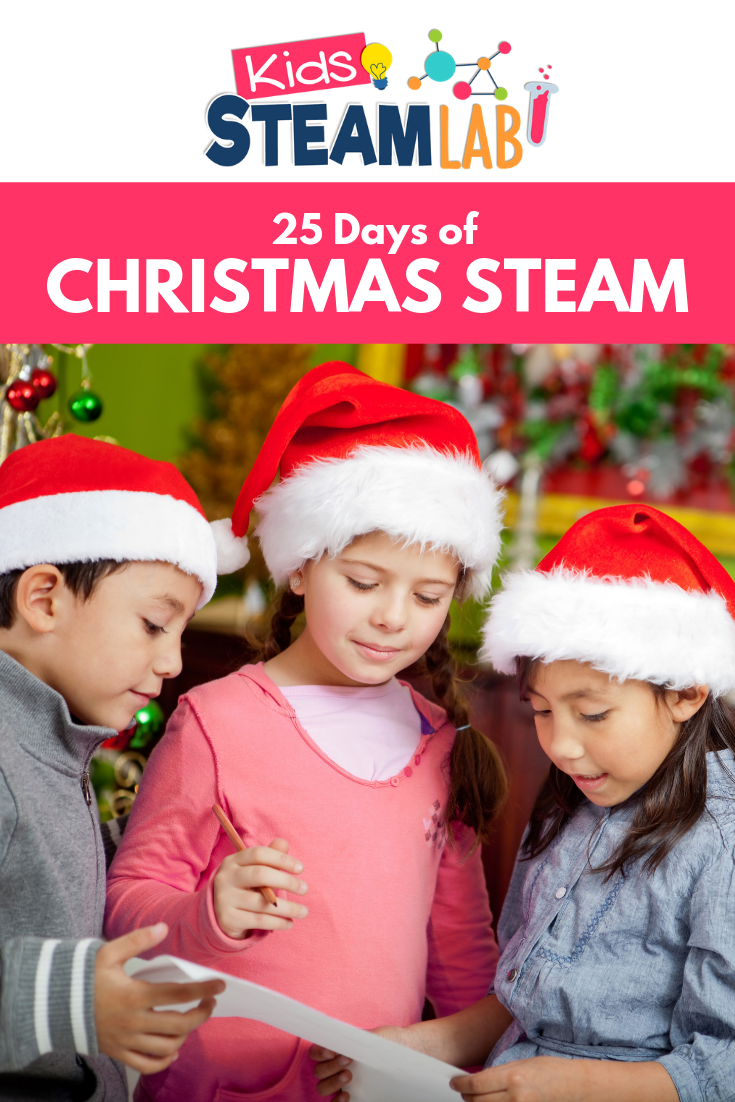 25 Christmas STEAM Challenges:
Check back throughout December as we update the links with full tutorials.
Day 1: Design a new sled for Santa using popsicle sticks and washi tape
Day 2: Help! Santa is stuck in the chimney. Draw how to help him get out.
Day 3: Build a Christmas tree using newspaper and a stapler
Day 4: Create a three-dimensional pop-up Christmas card
Day 5: Build a musical instrument and record your own version of Jingle Bells
Day 6: Design a paper wreath using geometric shapes
Day 7: Build a jingle bell maze using LEGO bricks.
Day 8: Build a three-dimensional form ornament using pipe cleaners and straws.
Day 9: Draw the inside of Santa's Workshop
Day 10: Build the tallest tree using gumdrops and toothpicks.
Day 11: Use recycled materials to build a Gingerbread Man trap.
Day 12: Draw a map from the North Pole to your house.
Day 13: Design a new Santa hat using recycled paper.
Day 14: Sing and record virtual Christmas carol.
Day 15: Build a zip line for a paper reindeer. How fast can your reindeer fly across the room?
Day 16: Create a Slime Christmas Tree
Day 17: Design a new suit for Santa. What new features would you add to help Santa deliver toys faster?
Day 18: Use ornaments to create a mandala design.
Day 19: Play your favorite Christmas song and draw or paint to the music.
Day 20: Photograph your favorite Christmas lights in your neighborhood.
Day 21: Stack green plastic cups to build the tallest tree.
Day 22: Design a paper candy cane greeting card.
Day 23: Build a new shelf for an elf using candy canes and tape.
Day 24: Build a Christmas tree using LEGO bricks.
Day 25: Draw your favorite family Christmas tradition.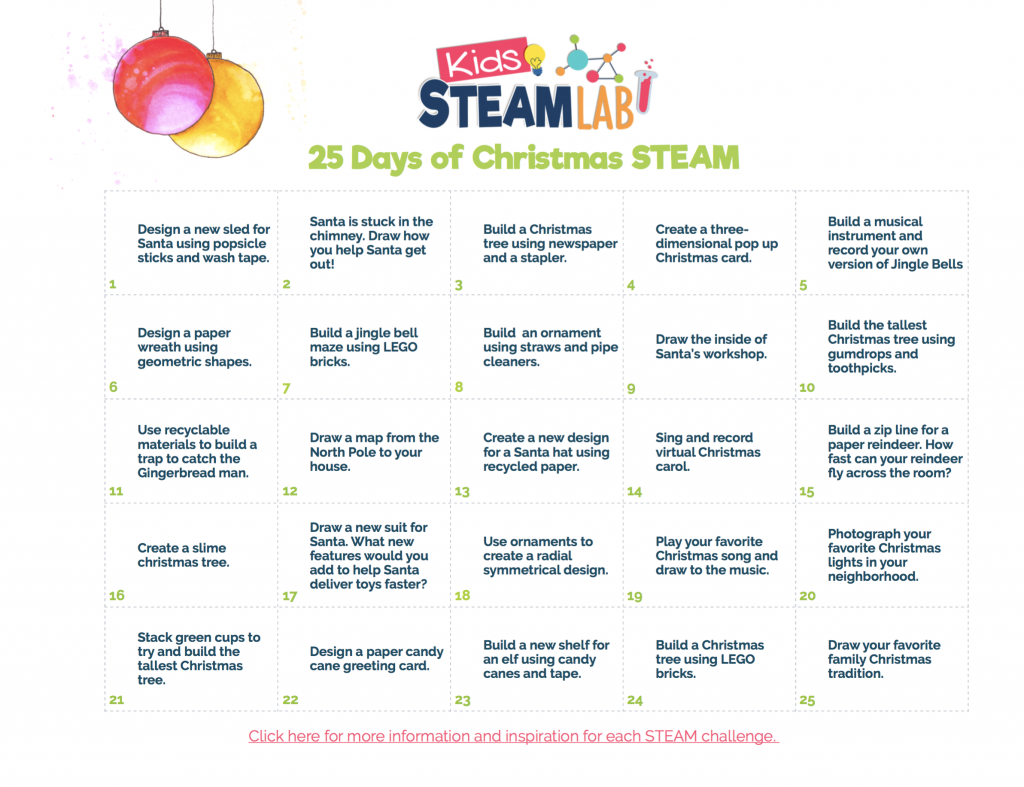 Sign up below and grab the printable calendar.
Opt-in to our email list and get our printable calendar as a free gift!
Want more STEAM challenges?
Check out our STEAM Kids Christmas book!