Did you know the largest ship in the world (as of writing this post) is called the Prelude? It is the size of four soccer fields and can hold 19,000 twenty-foot shipping containers.
How do large ships like the Prelude float?
Explore the concept of buoyancy and put your engineering skills to the test as you construct your own LEGO boat.
How many pennies can your boat hold before it sinks?

STEAM Challenge: How many pennies can your LEGO boat hold?
Materials:
LEGO Bricks
Container of Water
Pennies
Timer (optional)
Step 1: Sketch and design your LEGO boat. Once you are satisfied with the design start building your boat.
Step 2: Test your boat in the water. Does it float? If needed go back and re-design your boat.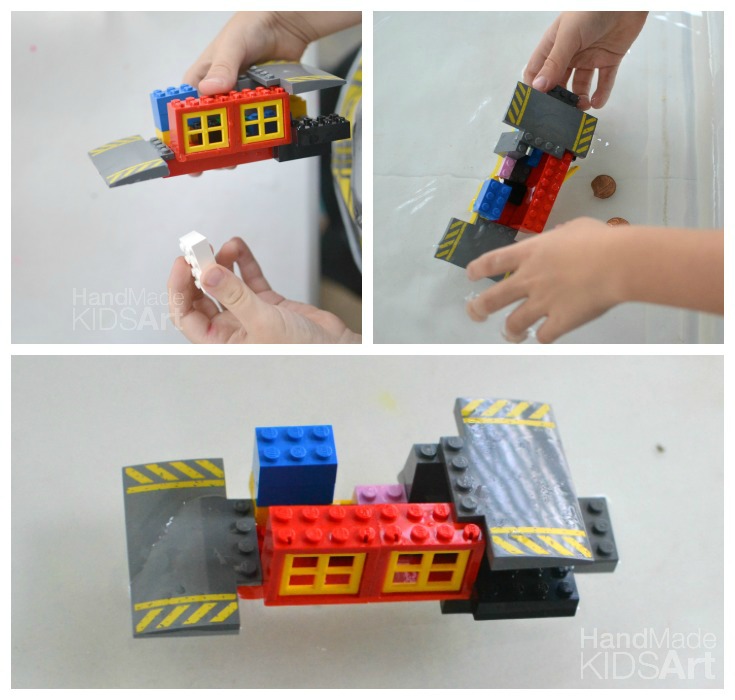 Step 3: Predict how many pennies you think your boat will hold before it starts to sink. Slowly add the pennies (one at a time) to your boat.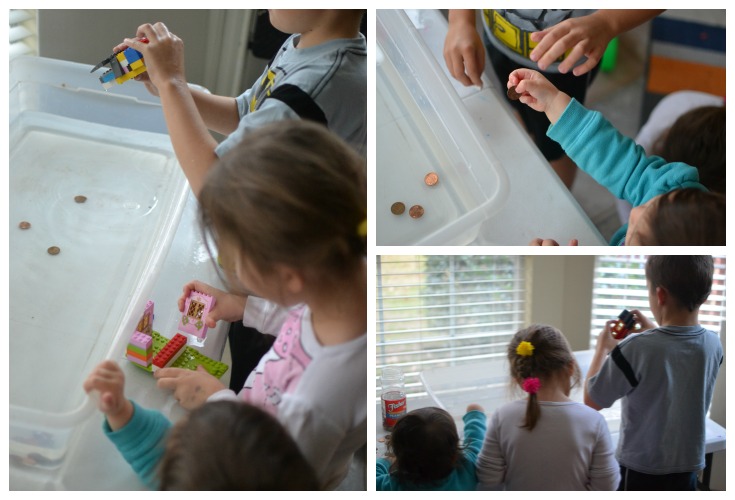 How many pennies can you add before your boat starts to sink?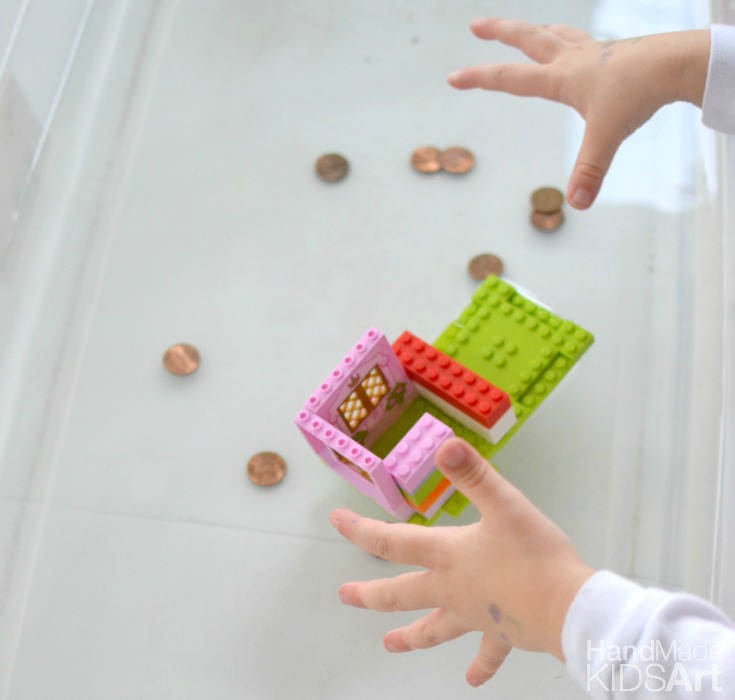 Step 4: Try re-designing your boat to hold even more pennies.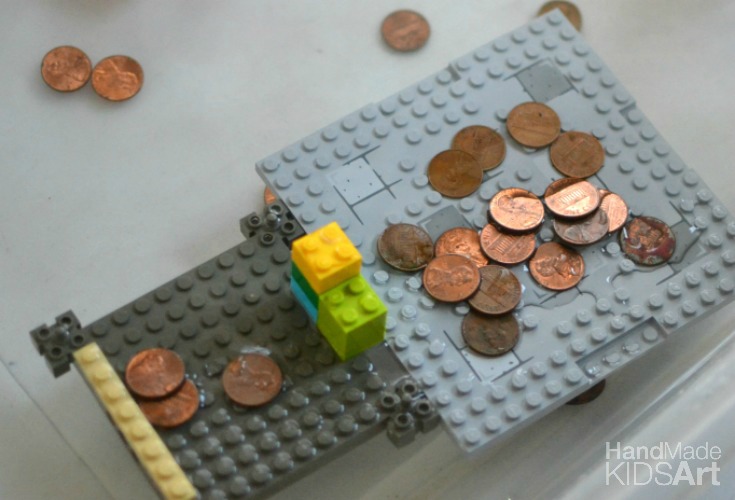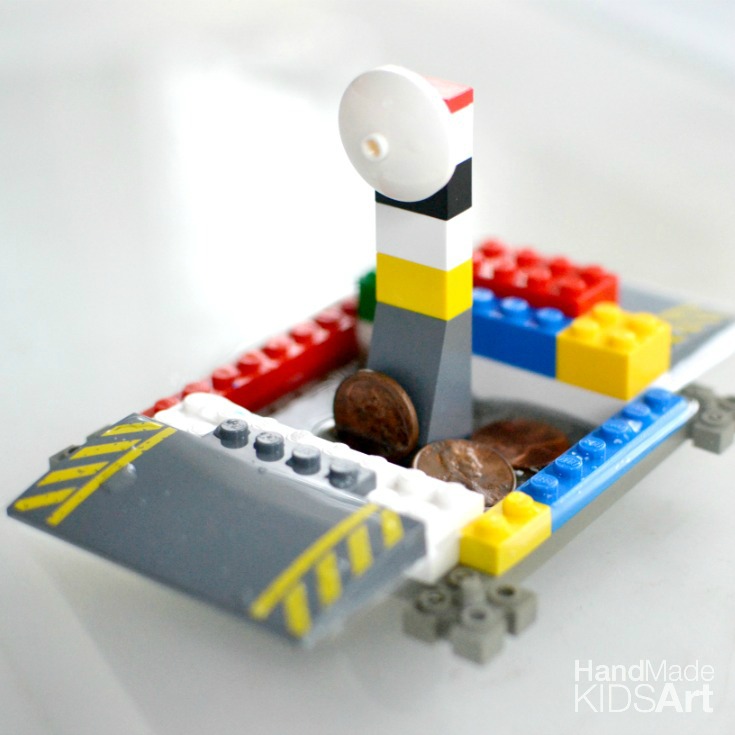 The Science Behind It:
Buoyancy is the upward force that keeps an object afloat.  An object will float when it's buoyancy is greater than the object's weight.
---
Get Your Free Printable Activity Guide!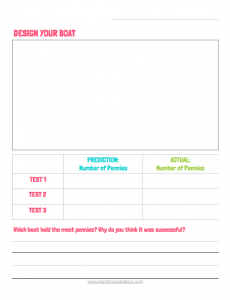 Free for members of the STEAM Kids Toolkit. Members must be signed in to download. Not a member? Join today, it's free!

---
For more Early Learning with LEGO check out the links below:
LEGO Classification – Printable Diagrams from Life Over C's
LEGO number line for Addition and Subtraction from In The Playroom
Hands-On Synonym Blocks Matching Game from Raising Little Superhereos
Spelling With LEGOS! from Preschool Powol Packets
LEGO Boat Engineering Challenge from Handmade Kids Art
Using LEGO to find Syllables from Rainy Day Mum
Area and Perimeter with Lego Duplos from School Time Snippets
Plural Nouns with LEGO from Still Playing School
Combinations of Ten Using Lego Figures from Lemon Lime Adventures
How to do an Lego Engineering Project for Kindergarten, First, or Second Grade from Thriving STEM
Estimating and Probability with LEGO from Planet Smarty Pants
Lego Bar Graphs for First Grade from Look We're Learning
LEGO Irregular Verb Matching Activity for Second Grade from Sugar Aunts
Exploring Symmetry with a Lego Firefly from Crafty Kids at
Home