Action painting is one of our favorite classic painting techniques. As an elementary art teacher this activity always kept my students engaged and it is simply enough to do at home with my own children. No fancy art supplies needed!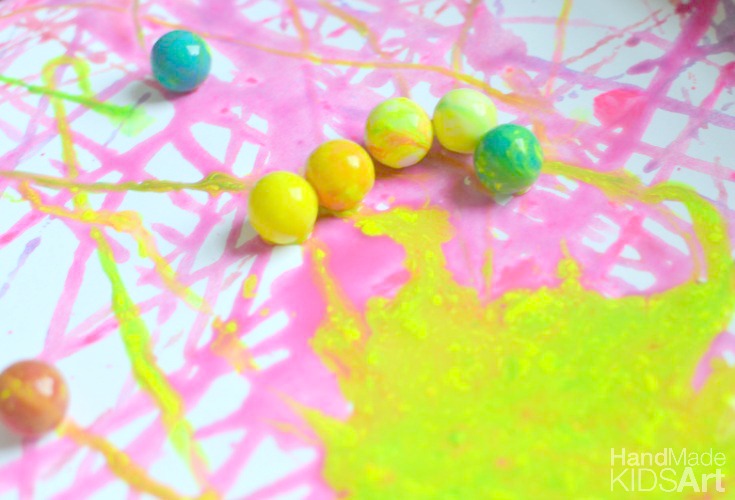 Action Painting emphasizes the process of making art, often through a variety of techniques that include dripping, dabbing, smearing, and even flinging paint on to the surface of the canvas. – arthistory.about.com
Action painting was made famous by Jackson Pollock who helped formed the abstract expressionism movement in art.
What I love with action painting is each time you create the result is different.
No two artworks turn out the same making this technique a great example of open-ended process art that helps build your young artist's self-confidence.
Process art is when the emphasis is on the creating of the artwork not the final end result of it.
"Celebrate the process, not the product"!
We have previously action painted before with golf balls and marbles but this time we put a new "sweet" twist on the action painting.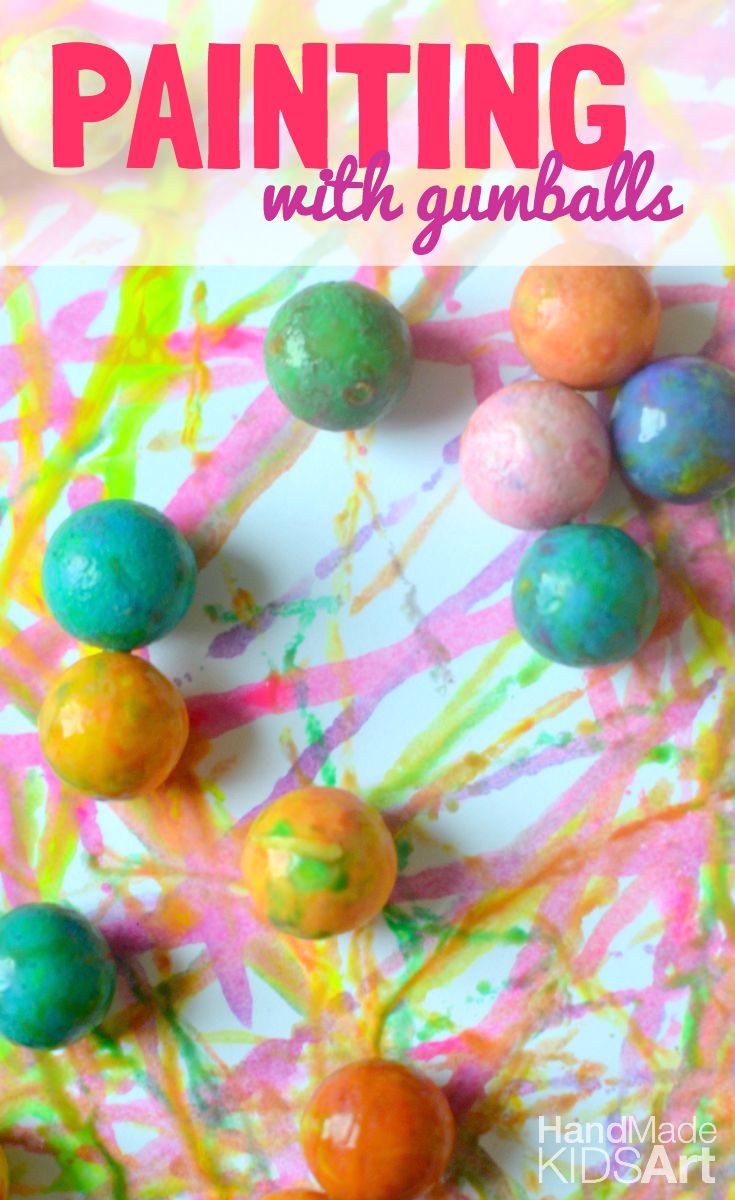 Lil B received from preschool graduation a beautiful bottle filled with gumballs. While the gumballs  looked pretty they were not the best tasting gumballs. Rather than throw the gumballs away we decided to paint with them! Read below for our full tutorial.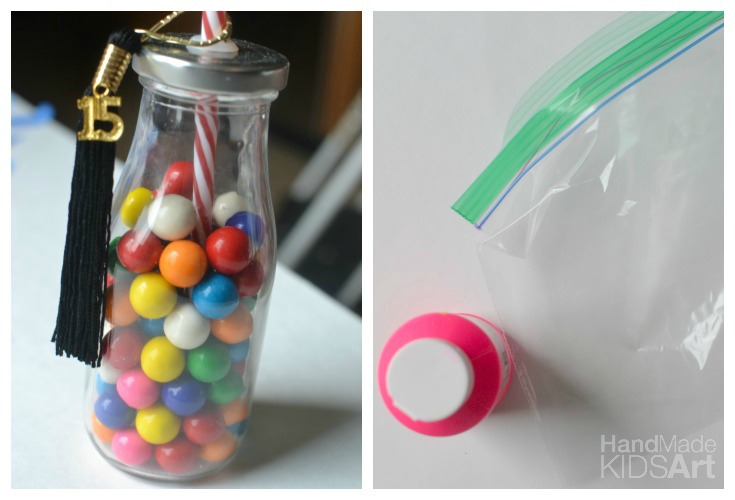 Materials:
Gumballs
Washable Paint
Plastic Bag
Water
Shallow Box (Cardboard or Plastic)
White Card Stock Paper
Tutorial:
Step 1: Place white paper inside your shallow cardboard or plastic box.
Step 2: Pour a few squirts of paint into the plastic bag along with a splash of water.
Step 3: Add your gumballs to the plastic bag of paint and smoosh the gumballs around so that they are covered in paint.
*This may be obvious but please don't eat the gumballs after placing them in the paint. I'm pretty sure it won't taste good. Adult supervision is recommended.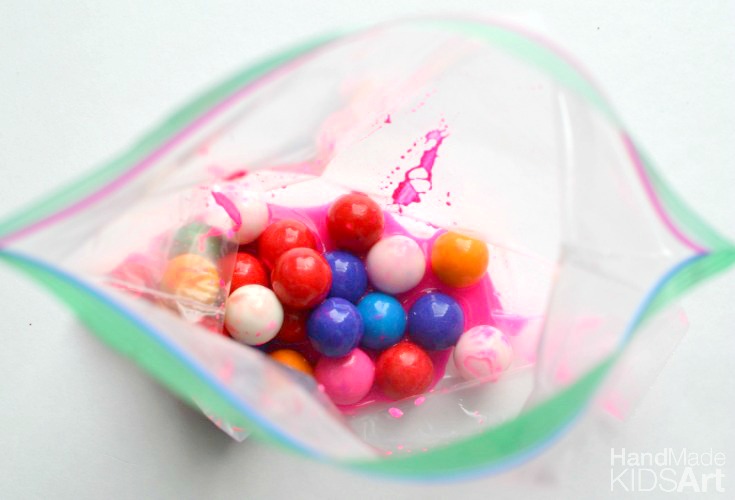 Step 4: Drop the gumballs on to the paper. Splat!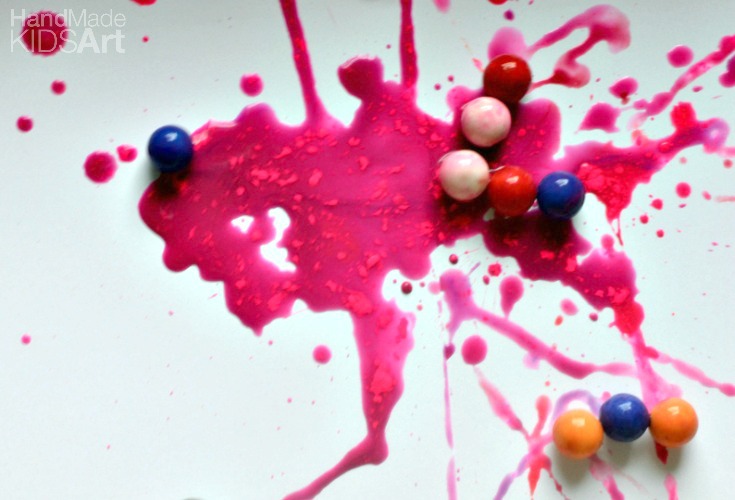 Step 5: Roll the gumballs side to side inside the box to create your work of art.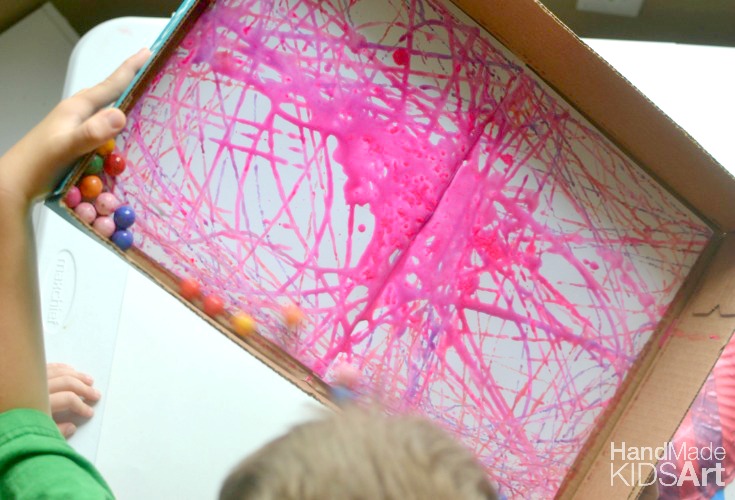 Repeat with more colors if you wish.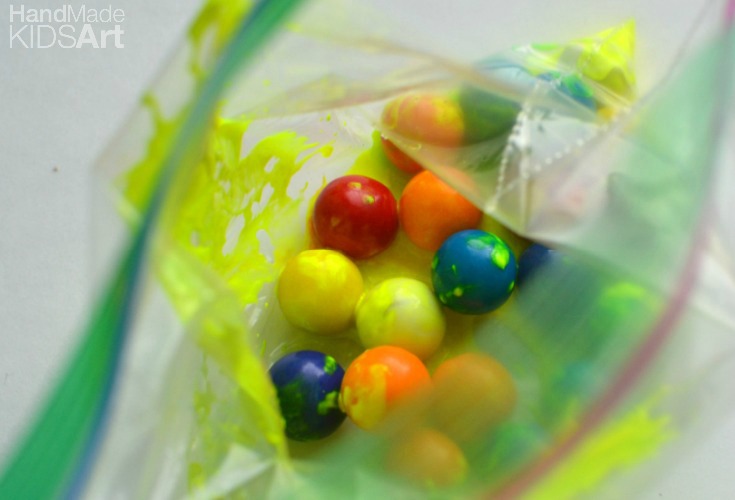 One surprise factor that we discovered was the gumballs started to add their own color and mix together with the paint to create new colors!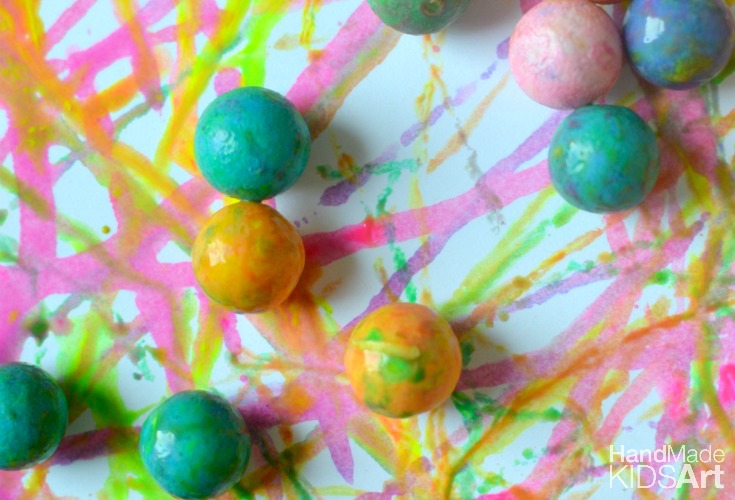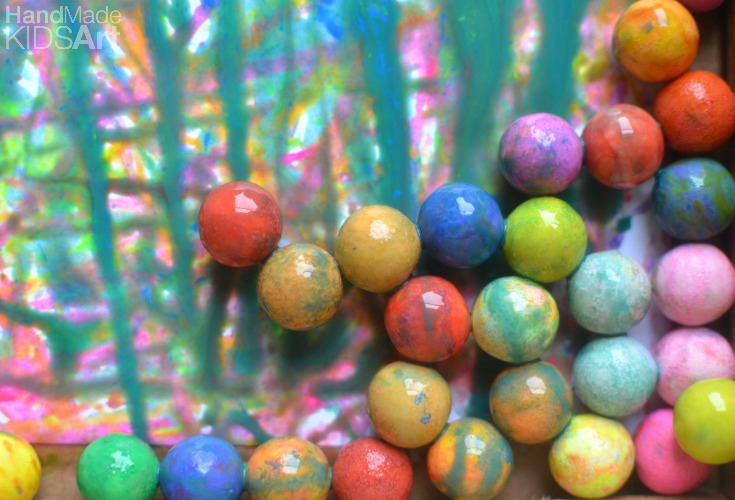 Open-ended painting activities such as action painting, encourage creative thinking and problem solving.
Encourage your child's creativity by asking questions to stretch their thinking:
"How can you make the gumballs roll to the other side"?
"What colors do you see on the paper"?
"What colors have mixed together"? Did they create any new colors"?
"What happens if you roll the gumballs fast"?
"What happens if you roll the gumballs slow"?
"What other types of objects would roll in paint"?
Activity Extension:
Try adding in different sized round objects (plastic balls, golf balls, wiffle balls, anything round that you can later wash).
Compare and contrast how changing the size of the object changes the tracks in the paint.