After looking through the book together, Lil B loved the idea of kicking a can to make art! We knew this was one activity we had to try right away. We didn't have all the materials so we did make a few modifications (I love in the book they give you modifications for working with younger or older children). Having no marbles in the house and not wanting to go to the store with 3 kids just for marbles, we used rocks.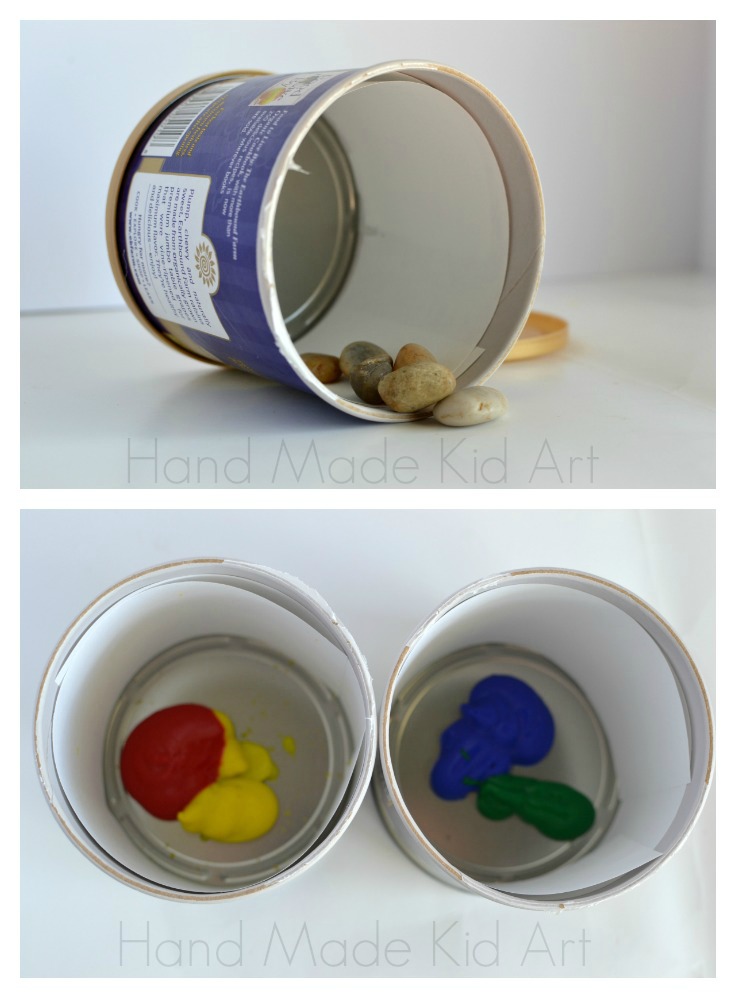 Once we had the cans set up with paint and paper we took them outside. Lil B loved kicking the can around. In the book, they give suggestions for games to play with the can but for Lil B' kicking the can was entertaining enough.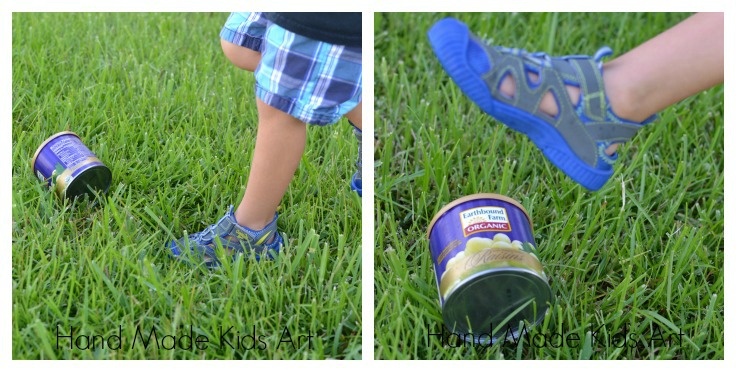 Lil B and M-Woww were excited to open their cans to see what happened to the paint and rocks.  This also was a great activity to reinforce color mixing. Ask your child what they think will happen when the paint is mixed together.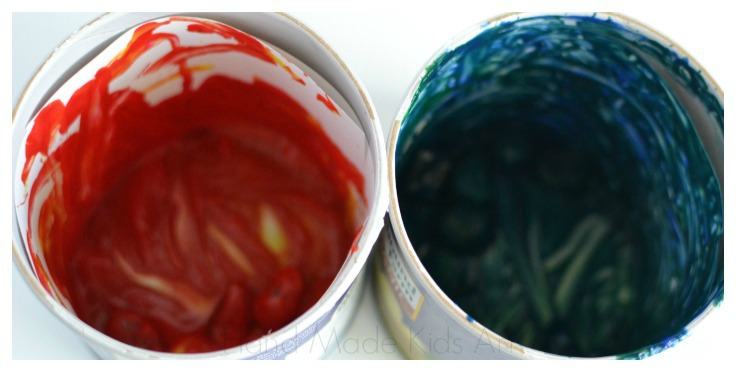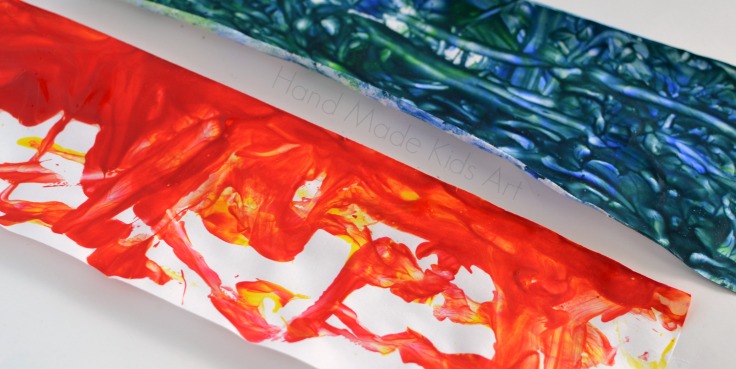 We ended up with beautiful painted paper that we then used to make a new batch ofrecycled art magnets.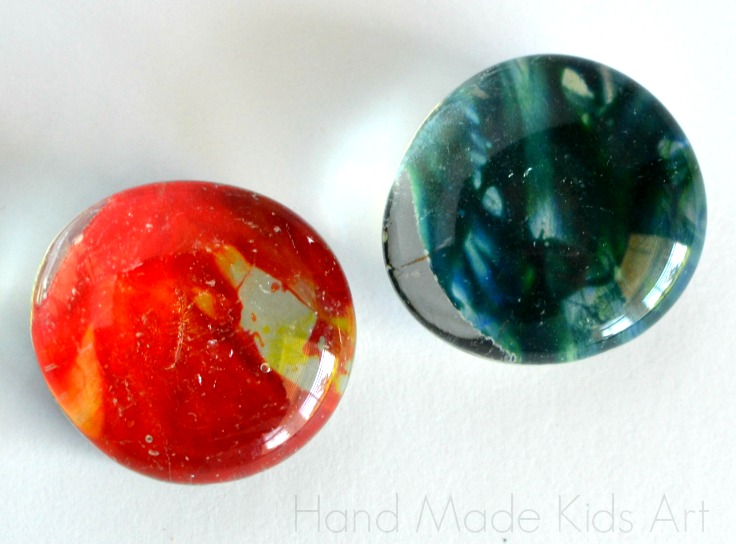 We discovered that by using rocks instead of marbles we had instant painted rocks! I couldn't help but photograph the rocks too!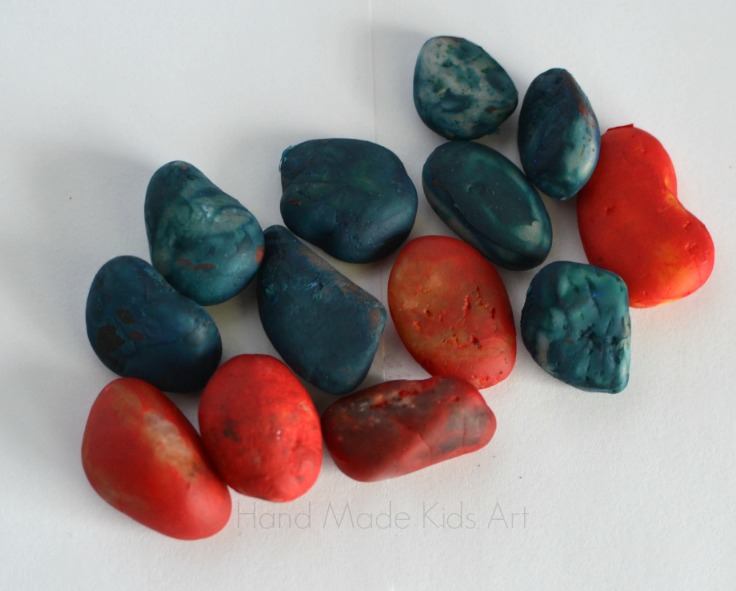 We can't wait to try more activities. This book will keep us busy! I would recommend this book for parents, grandparents and caregivers. You can purchase the book on Amazon:101 Kids Activities That Are the Bestest, Funnest Ever!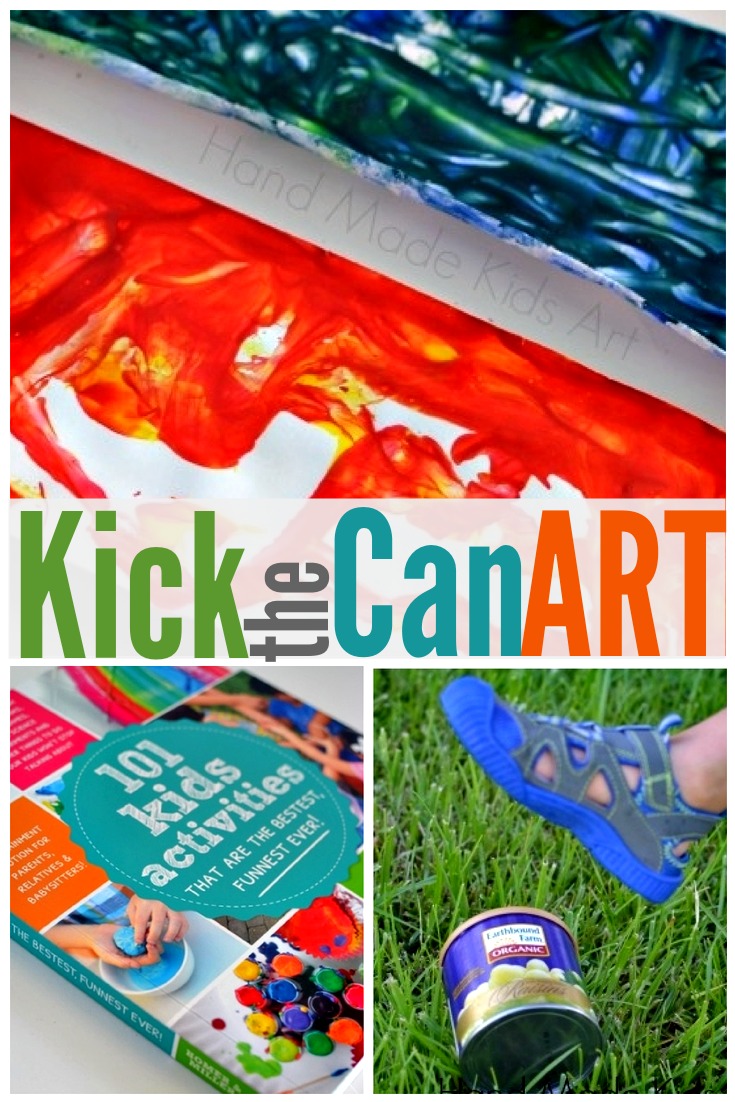 For more fun kids activities be sure to follow our Pinterest Board:
Follow Jamie | Hand Made Kids Art's board Fun Kid Activities on Pinterest.