Recycle art by turning your old artwork into magnets. These make the perfect gift for your favorite teacher or someone special in your life. Follow our 4 easy steps and you can make your own magnets too!
I did this activity with my 4 year old and 2 year old and loved the way the magnets turned out. My 4 year old had a lot of fun punching circles in his old artwork. My son is in preschool and comes home with an abundance of artwork. The paper clutter can build up, this is one way to recycle some of the artwork in to new little works of art.
Materials:
Recycled Artwork
Circle Punch (makes life easier but you could cut circles yourself)
E600 Glue (Adult Use Only)
Mod Podge
Paint Brush
Glass Marbles (with a flat bottom) We found ours at the Dollar Store.
Magnets smaller than your glass marble
Tutorial:
Step 1: Cut circles from your recycled art.  My 4 year old had no problem working the circle punch himself.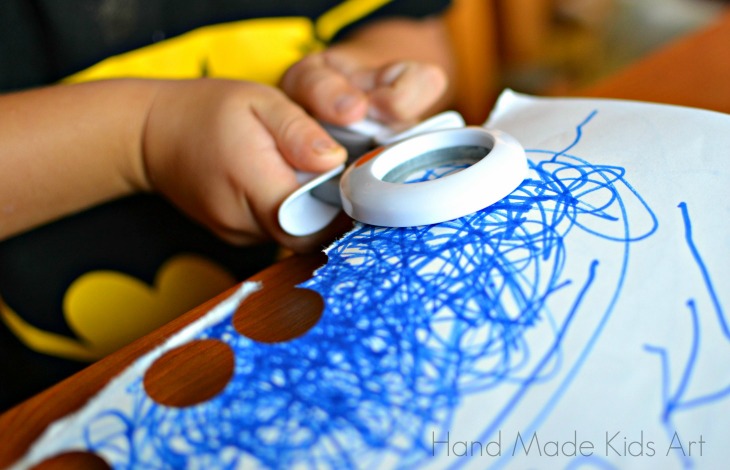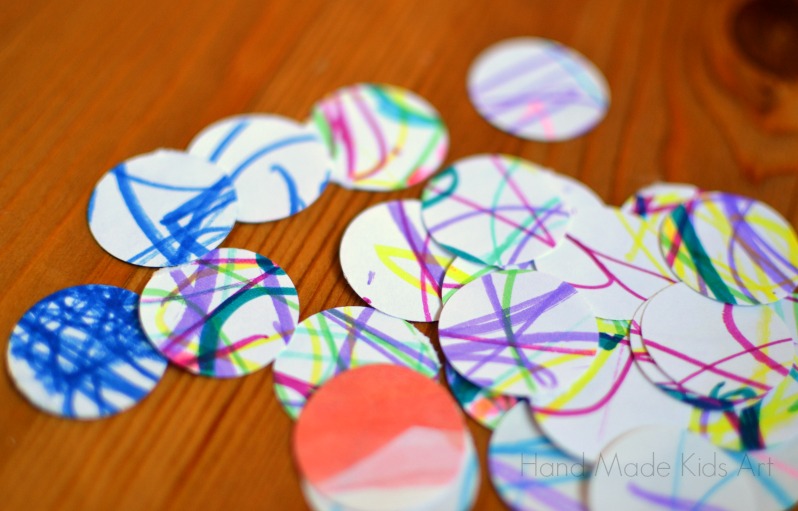 Step 2: Place a circle drawing side down on the flat side of the glass marble.  Using a paint brush, cover the circle with mod podge and let dry.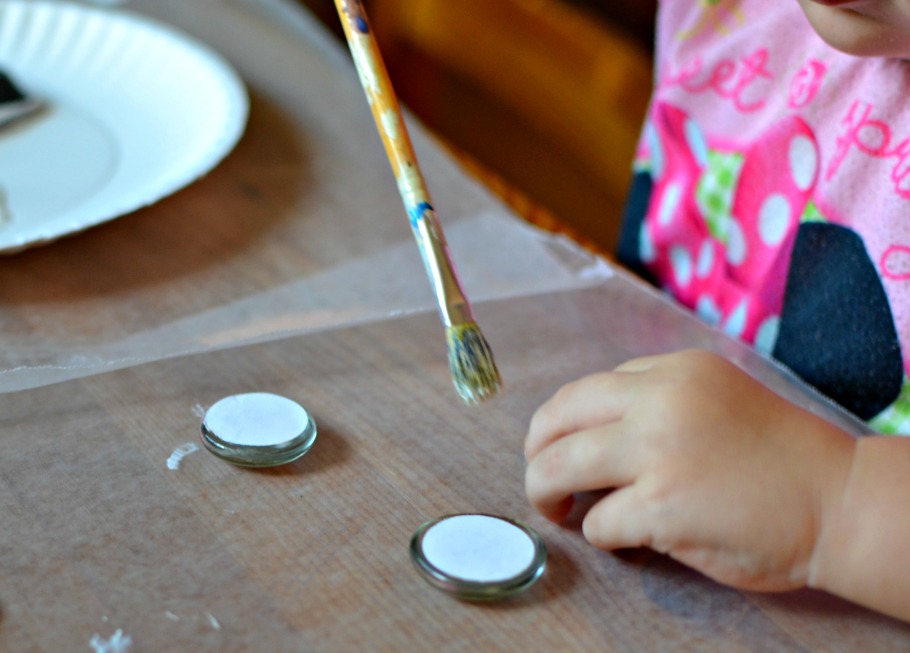 Step 3:  ADULTs ONLY!  Use the E600 glue to adhere the magnets to the back of the glass bead. I did this step during nap time. All you need is a little dab of glue to hold the magnet. Let dry.
Step 4: Give your magnets to your favorite teacher, wrap them as a gift or hang on your own fridge!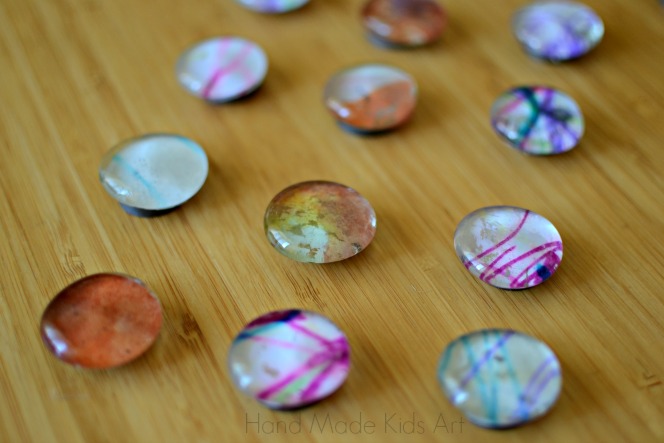 We would love to see your mini works of art. Post to our Facebook page or tag us on Instagram #handmadekidsart