STEAM powered Art Bot!
STEM activities for kids is the combination of Science, Technology, Engineering and Math but we propose the inclusion of "A" for Art to turn STEM into STEAM.  By encouraging creative thinking and problem solving in your child you are helping prepare for your child's future success by developing their divergent thinking skills.
Combine drawing and engineering with your own DIY art drawing machine. This art project for kids is easy enough that even my preschoolers were able to create their own art bot (with a bit of adult help).
The best part of this project is you only need materials from the Dollar Store, no special motor or tools required!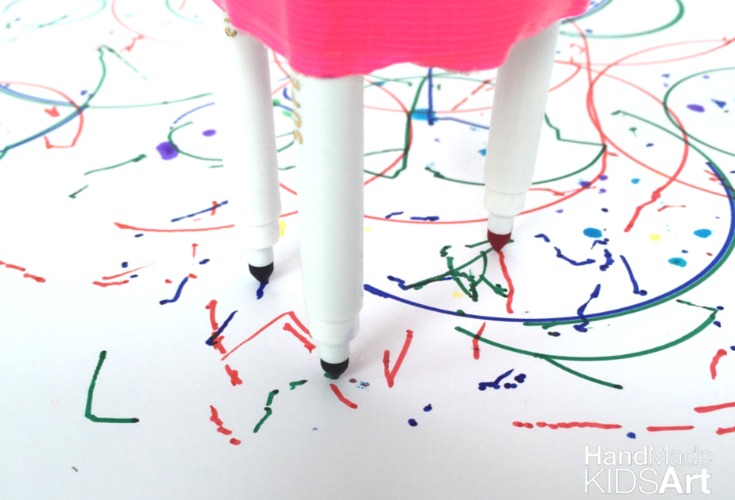 There are many different ways to create an art bot, like this tutorial that uses a plastic cup or with legos to build a "drawbot" from Planet Smarty Pants (which would also be a great extension of the activity for the older child). However, once I saw this tutorial from the Keen on Library blog,  I knew we had to try the pool noodle to create our own art bot.
We had previously cut up a noodle to use as an unconventional building material, so I knew that it cuts easily (for adults) and would be easier for a younger artist to decorate.
Read below for our we made our very own Art Bot!
Materials:
Battery-Operated Electric Toothbrush (We found ours at the dollar store)
Pool Noodle
Scissors or Knife (adult use)
Tape
Markers
White Paper
Optional Supplies:
Googley Eyes
Pipe cleaners
Pom Poms
Yarn
Tutorial
Step 1: Insert the battery in your toothbrush and turn it on to make sure it works. Cut the pool noodle slightly larger than the length of the toothbrush.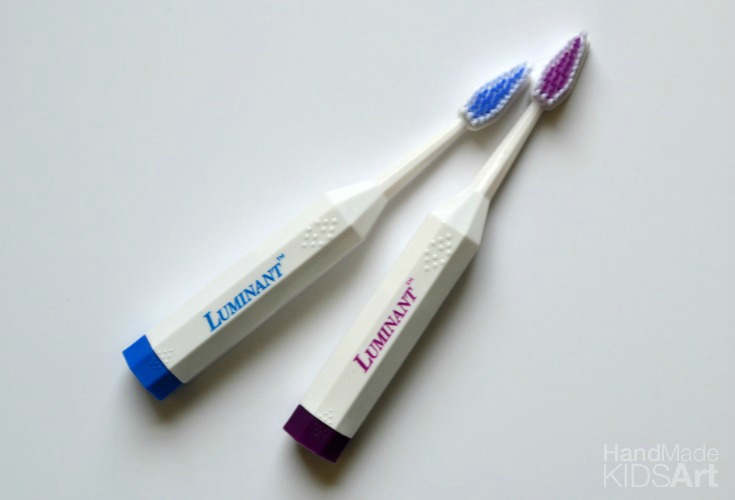 Step 2: Push the toothbrush through the center of the pool noodle. If you wish, use the optional supplies to decorate and design your pool noodle to give your art bot personality.
Step 3: Tape 3 markers along the bottom of the pool noodle with the marker tips pointing down.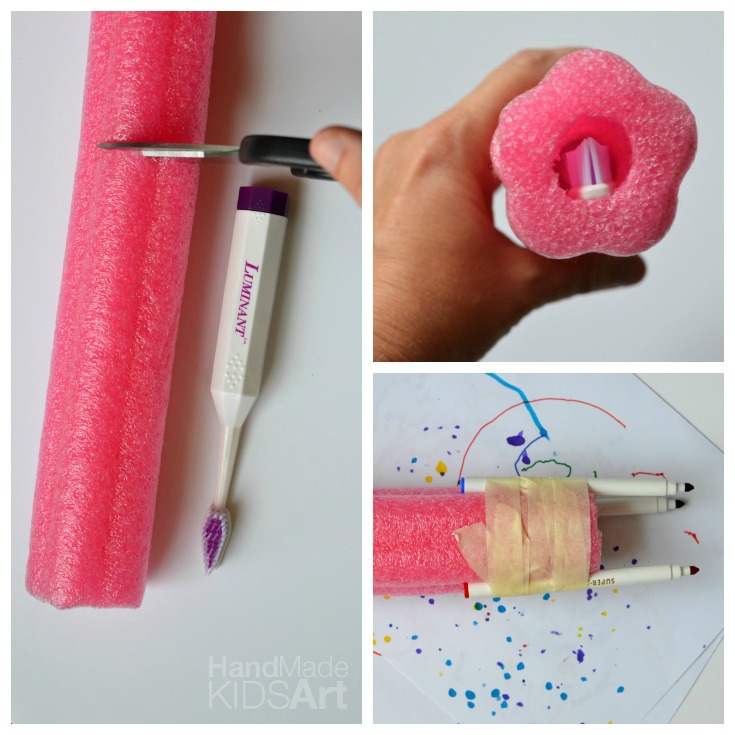 Step 4: Turn on the toothbrush and let the art-bot go!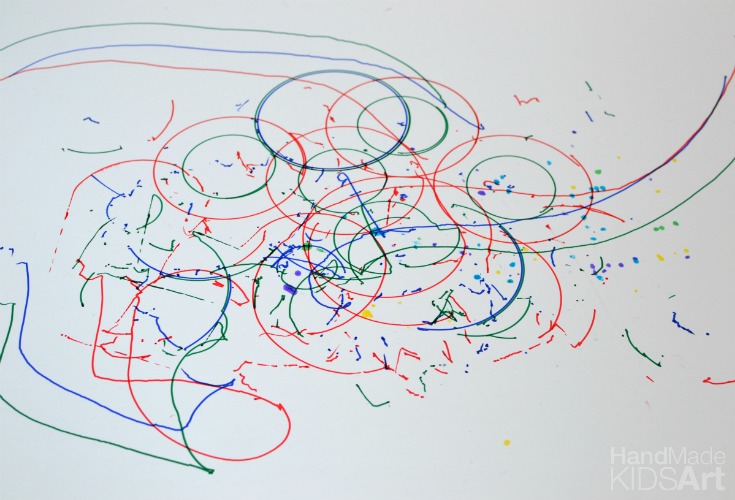 Art Bot Maker Tips:
– Use thin markers.
– Play around for the best position of the markers on the pool noodle. It takes some trial and error.
-Buy extra electric toothbrushes and batteries. While the toothbrush is a bargain price at the dollar store the batteries don't last all that long.