Faster than a speeding bullet…More powerful than a locomotive…
Combine the power of magnets with the fun of superheroes in this easy STEM activity for kids or as I like to say, STEAM challenge for kids.
Superheroes are a big thing in our house right now.  Maybe you can relate?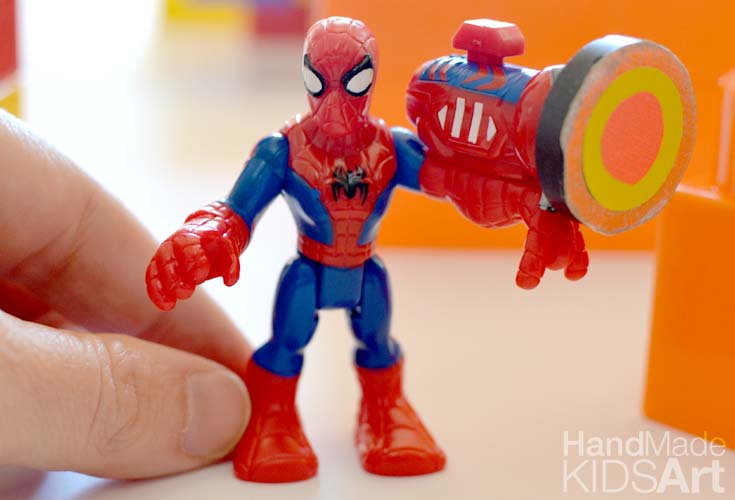 I knew this creative STEAM challenge to explore and play with magnets would peak Lil B's (6 years old) and M-Woww's ( 4 years old) interest.
STEAM challenges help your child:
develop critical and creative thinking skills
provide opportunities to problem-solve
give time to develop and foster essential skills for your child's future success
This activity encourages your child to explore the force of magnets while problem-solving with creative play. Read our entire tutorial below.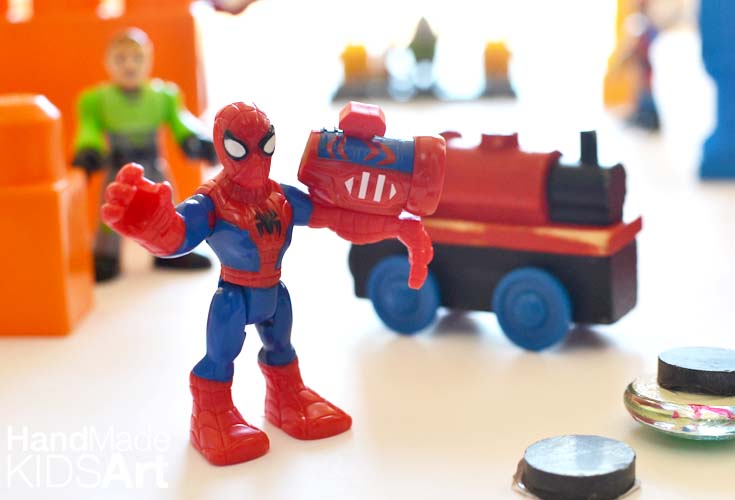 ---
IMPORTANT SAFETY TIP: Be sure to use big size magnets and use adult supervision for any child that may put objects in their mouth. Magnets can do a lot of harm if swallowed.
---
SUPERHERO STEM CHALLENGE FOR KIDS:
Can your superhero move a locomotive without touching it?
Materials: Superhero, 2 Strong Magnets, Tape, Magnetic Train, Blocks, Additional Small toy figures (optional)
Step 1: Layout your materials inviting your child to explore and experiment with the materials.
Be sure to include the two big magnets so your child can experiment with how the magnets attract and push away from each other.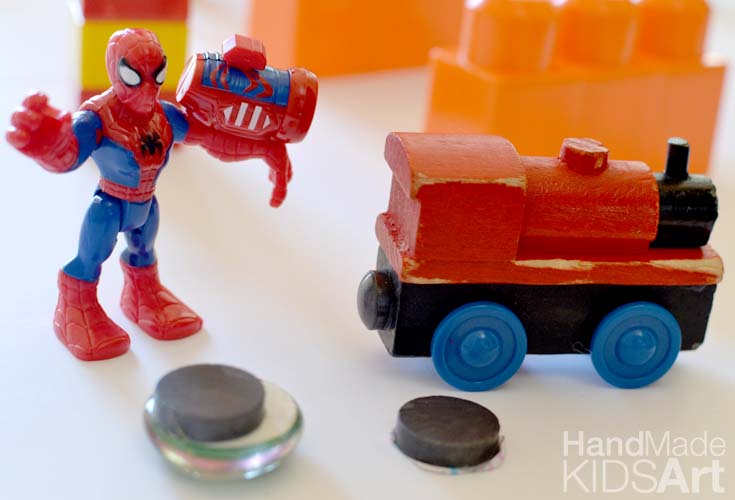 Step 2: Give your child time to explore how to make the train move without touching it.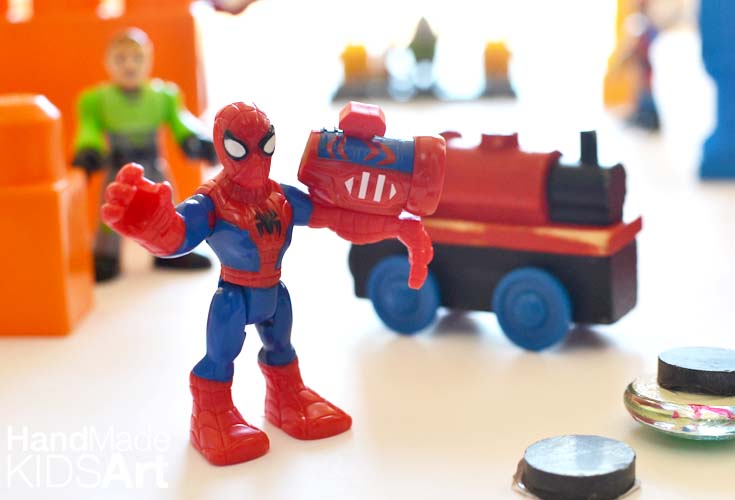 At first, Lil B tried to blow the train to make it move (probably because we made Lego Wind race cars not too long ago).
Once he saw the two magnets together, he then picked them up and started to use the magnets.
Prompt your child with open-ended questions to explore how the magnets can attract or resist each other.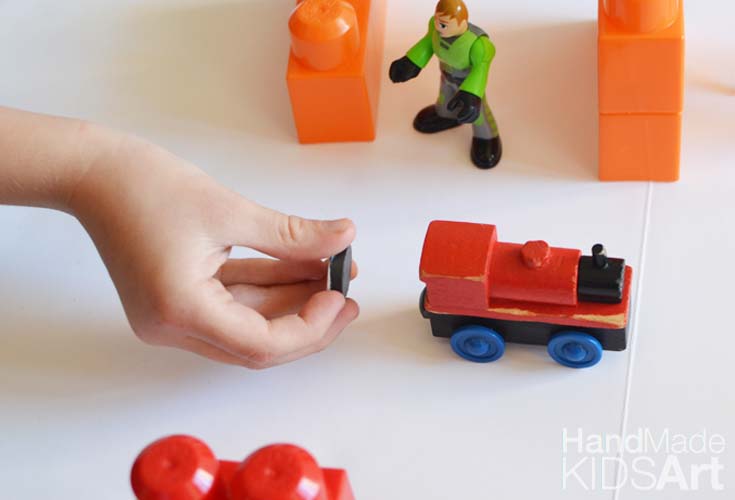 Step 3: Attach a magnet to your superhero with tape and try to move the train without touching it.
Additional STEM Challenges
How fast can you move your train to its final destination?
Can you move the train uphill?
Can you move the train around obstacles?
What other objects can your superhero move with a magnet?
The Science Behind It: 
---
Creative Play Extension:
We set up an obstacle course for the train which included villains, dinosaurs and the "good people" our superhero was trying to rescue. The STEM challenge extended into an afternoon of creative play.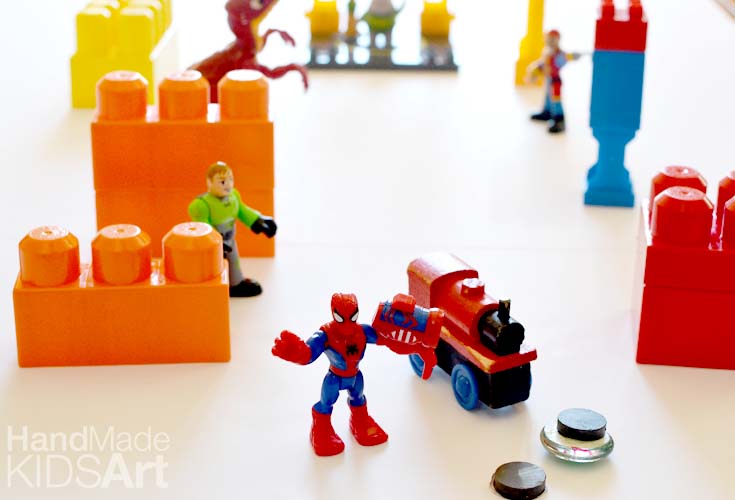 ---
This post is part of the 28 Days of Hands-On STEM hosted on Left Brain Craft Brain.