Technology is always changing and we don't know what the future hold for our kids.
For this STEAM activity for kids, we are combining two of our favorite activities, art bots, and Sphero!
STEAM activities are a combination of Science, Technology, Engineering, Art and Math.
By encouraging creative thinking and problem-solving in your child you are helping prepare for your child's future success by developing their problem-solving skills.
What is Sphero?
Sphero is a robotic sphere that is controlled by a tablet or smartphone. Learn more about Sphero and all the tricks he can do here.
Disclaimer: We are not associated with the Sphero company nor were we compensated in any way for this post. I purchased Sphero to use at our local STEAM camps. 
What is an Art Bot?
An art bot is a robotic drawing machine. There are lots of ways you can create your own art bot. One of our favorite ways is using an electric toothbrush as you can see here.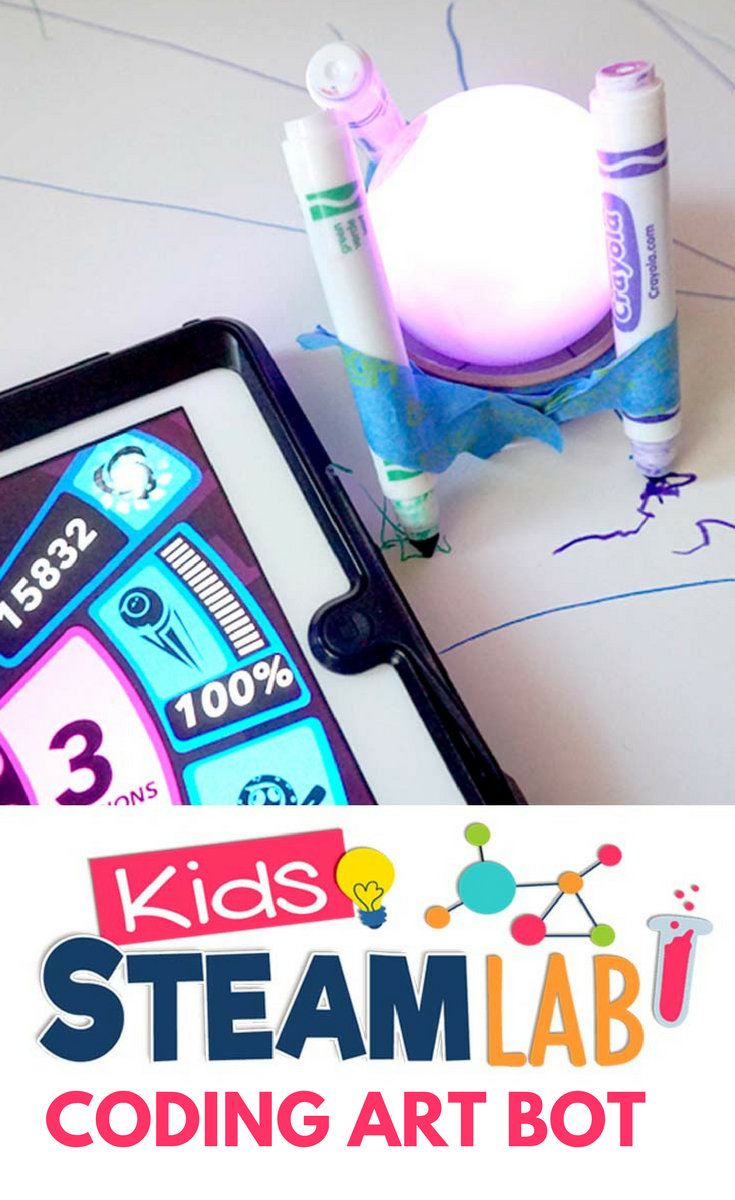 Make Your Own Robotic Art Bot
Materials:
Sphero
Tape
Markers
White Paper
Variety of Recycled Materials (cardboard tubes, cardboard, packaging materials)
STEAM Challenge: Can you make a moving art bot that draws?
Use the engineer design process as a framework to create your own unique solution.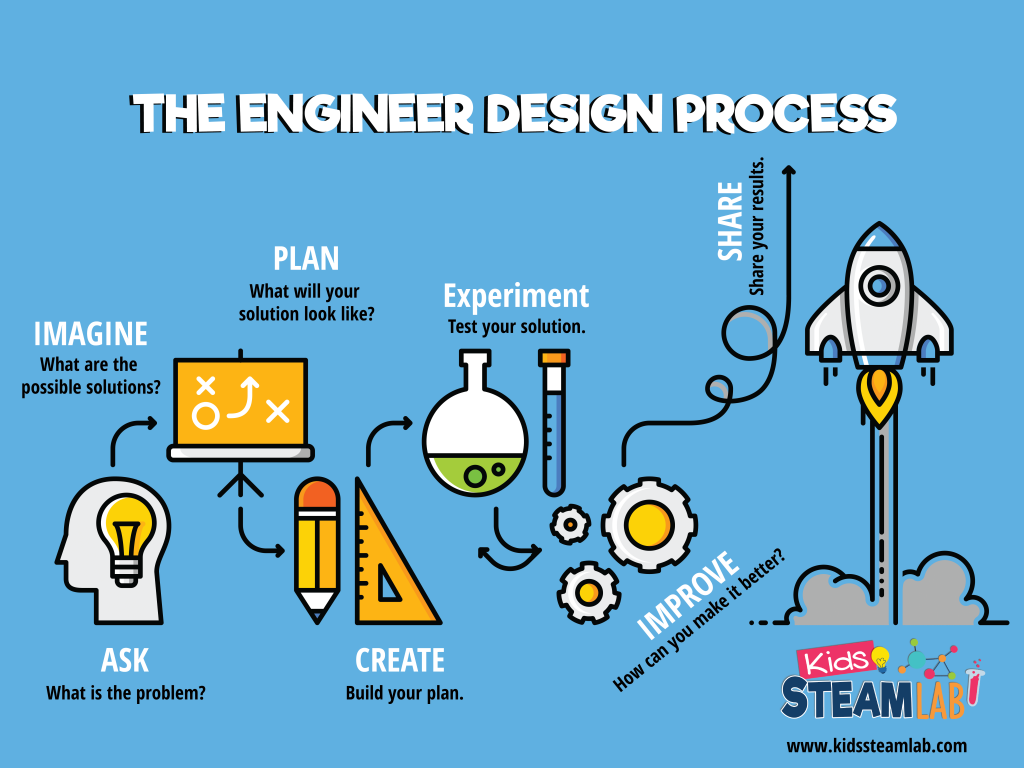 Ask: How can I turn Sphero into a drawing machine art bot?
Imagine: What are possible solutions to turn Sphero into a working Art Bot with the provided materials?
Plan: What will your solution look like? Draw out your plan or experiment with different materials.
Experiment: Test out your solution. Does it work?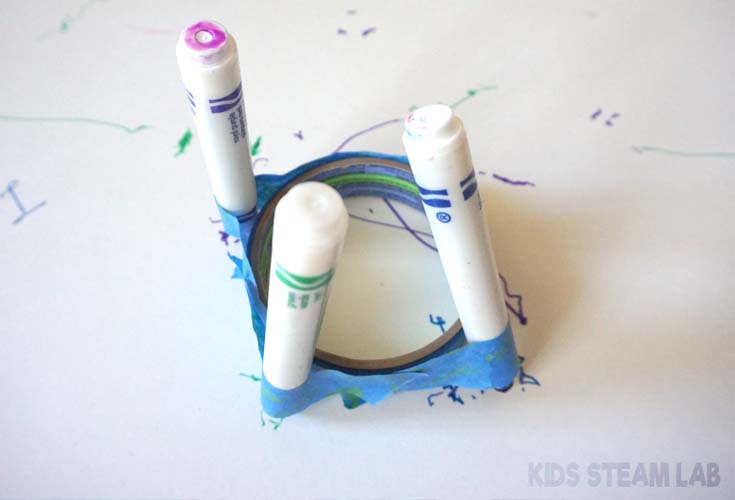 Improve: How can you make your Sphero Art bot better?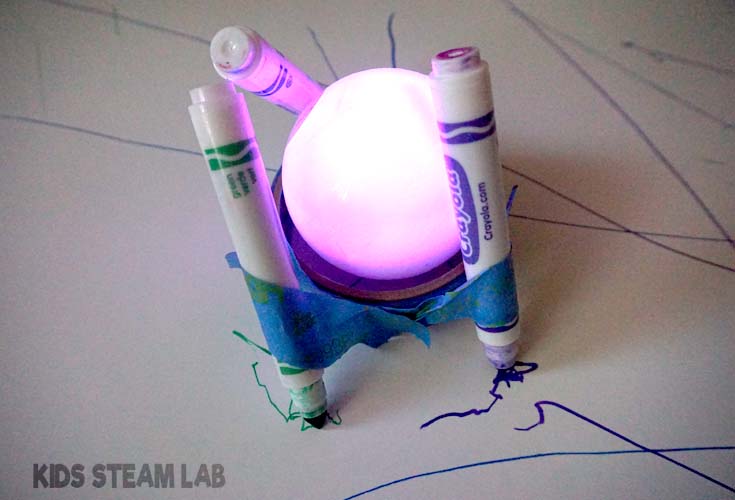 Share: Record video of your Sphero art bot in motion. Display your favorite artwork from your art bot.
For older kids, you can use coding to make your Sphero art bot move and even draw shapes.
We kept it simple by using the Sphero app on the Ipad to direct Sphero's path.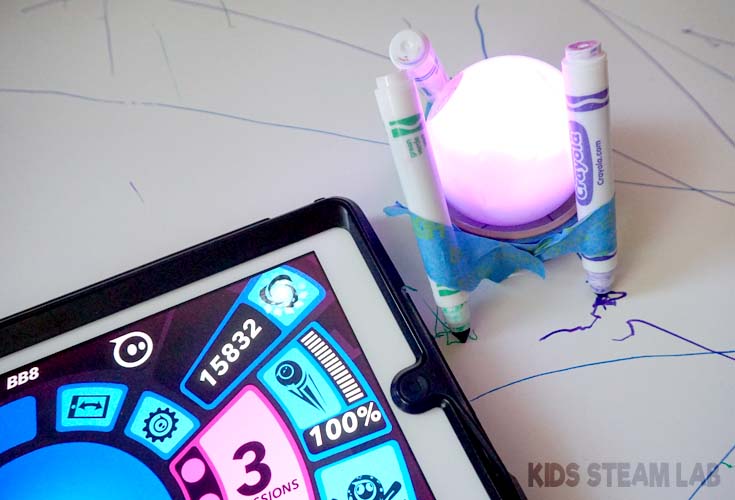 What if you don't have Sphero?
Don't worry there are lots of ways to create a drawing machine.
What else can you use for a motor?
You may wish to purchase a simple motor or use an electric toothbrush like we did here.
---
For more Art Bot activities check out: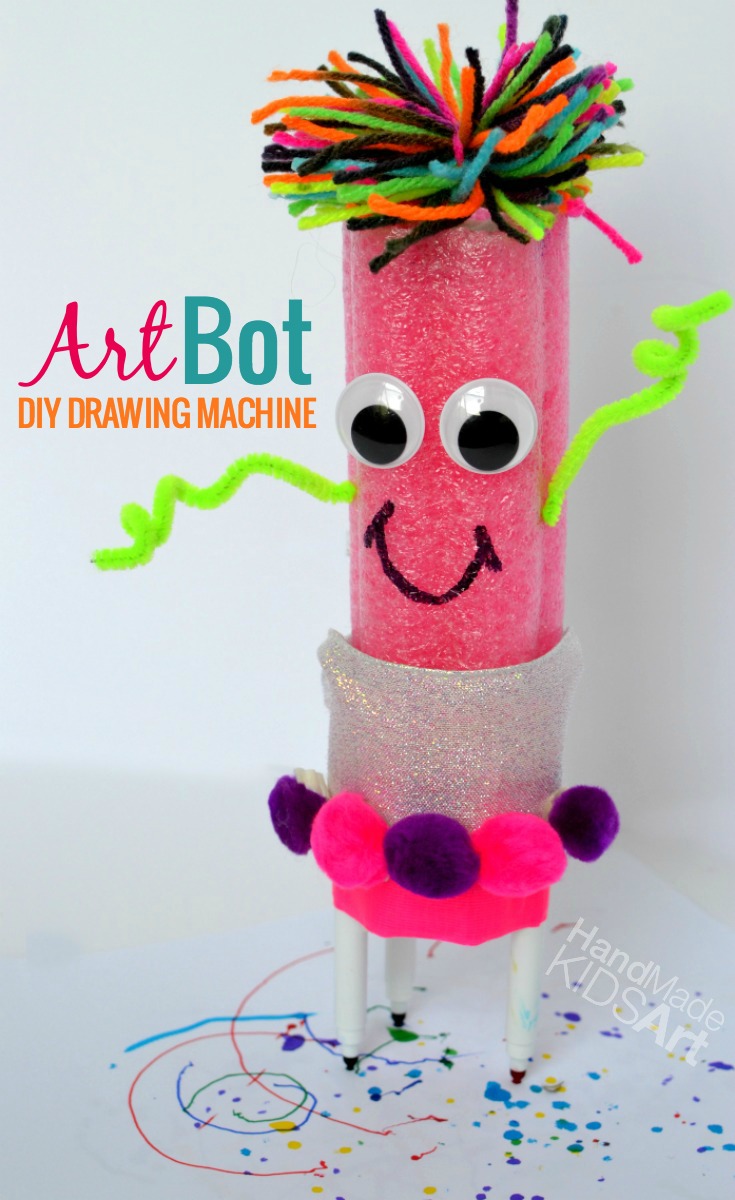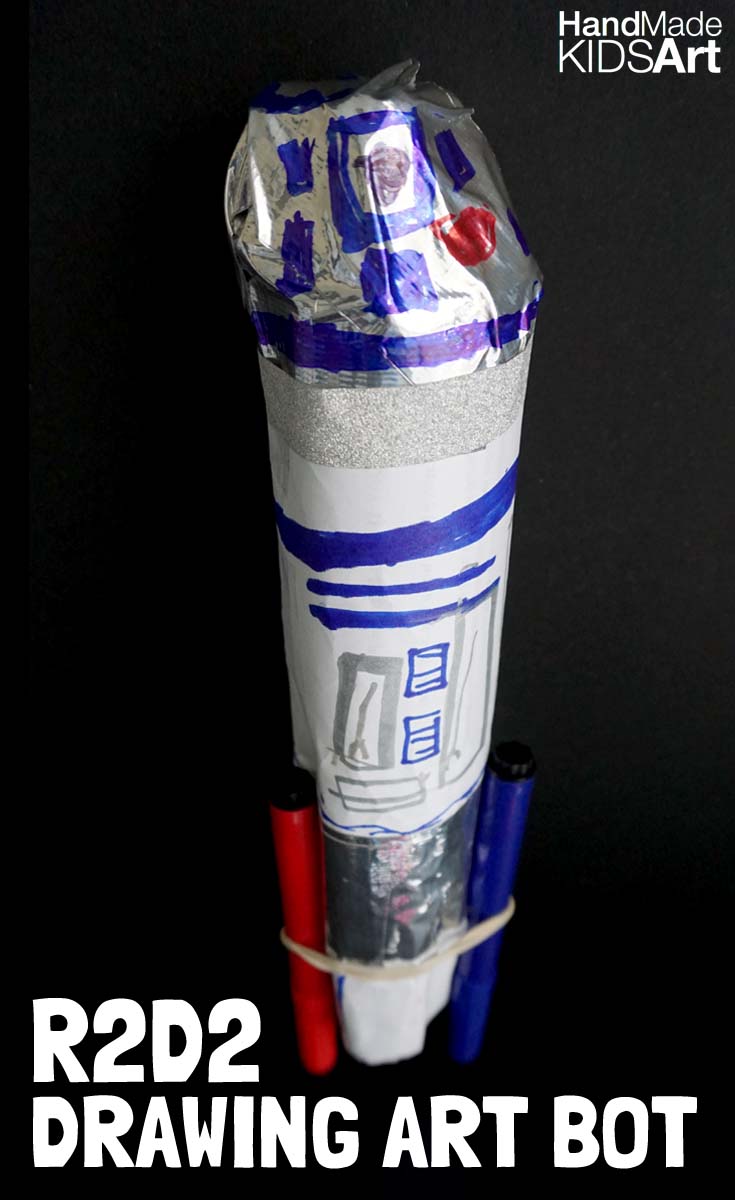 This post is part of the 28 Days of STEM hosted by Left Brain Craft Brain