Confession, I haven't seen the Minion movie or Despicable Me movies, yet I find the minion characters curiously cute, funny and very yellow.
What better way for a turkey to avoid being Thanksgiving dinner than to dress up as a minion?
If you are not familiar with the Turkey Disguise Project start with our post here.
Follow our tutorial below for an easy (and quick) way to disguise your turkey as minion.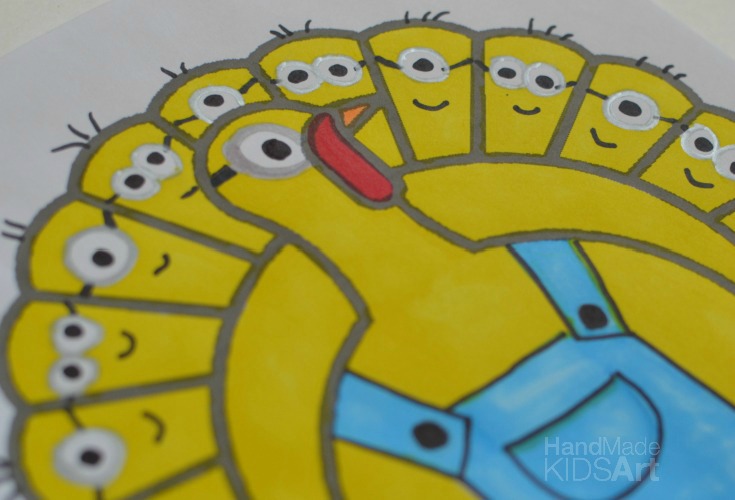 Step 1: Print or draw your turkey
Step 2: Sketch and draw the minion details such as the glasses and overalls.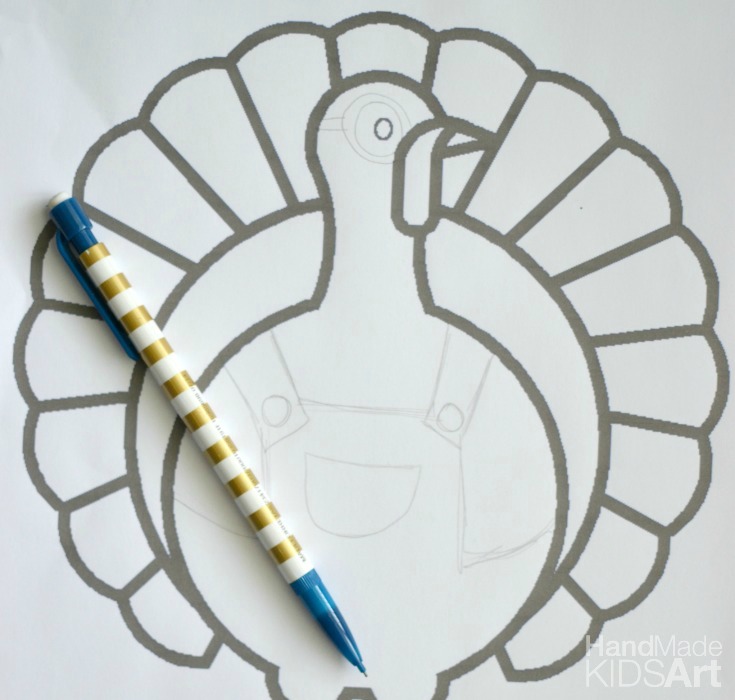 Step 3: Color in your turkey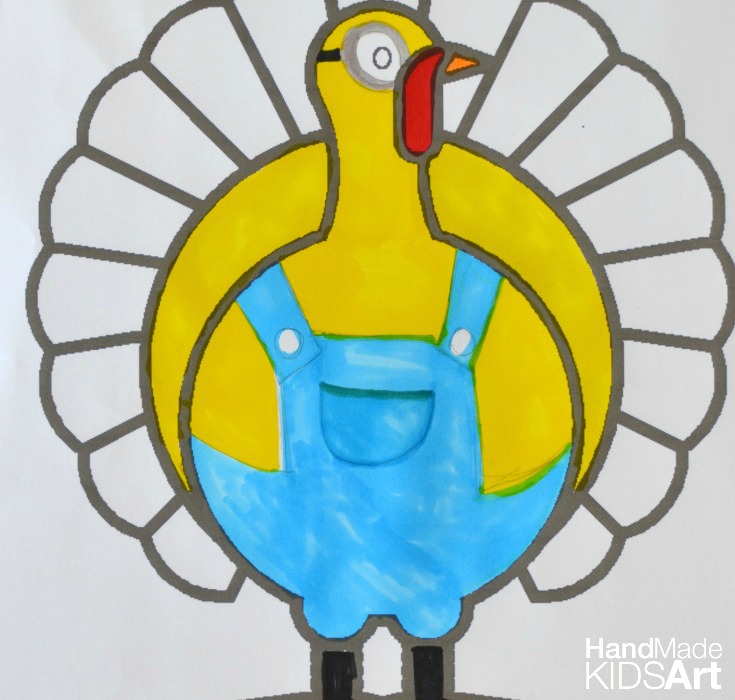 Step 4: Add details to disguise the tail feathers as more minions.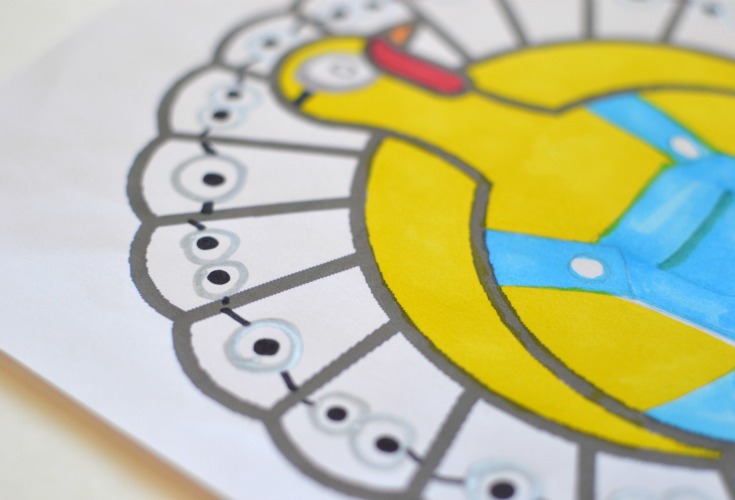 Step 5: Finish with color!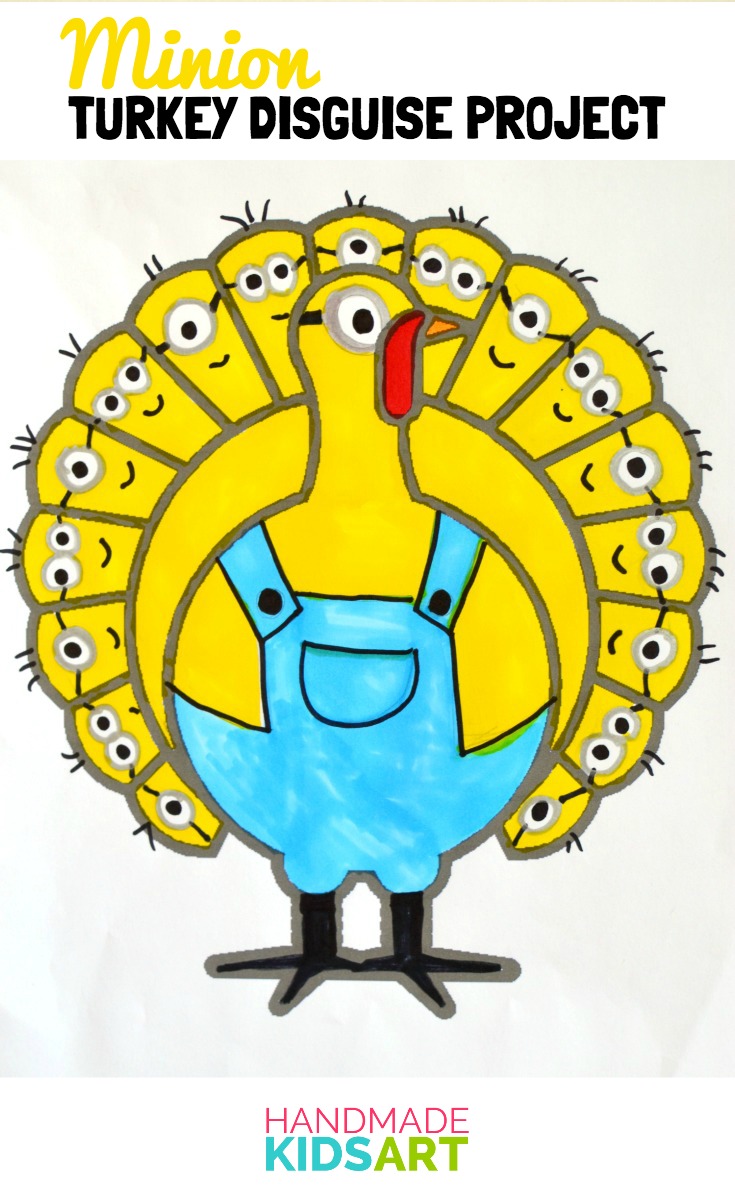 Get our new Turkey Disguise Project Activity Pack Here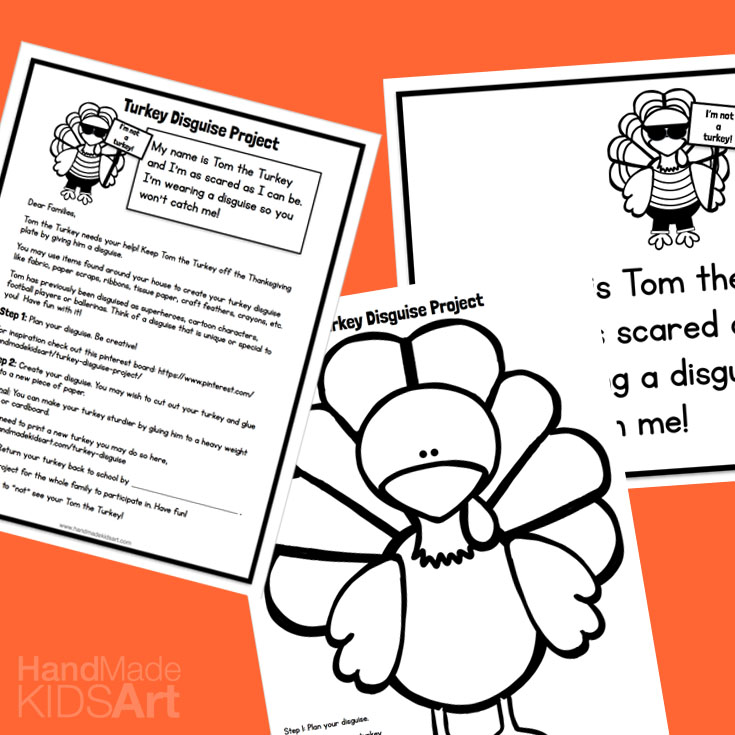 If you are looking for more Turkey Disguise Project ideas check out our 15 Outrageous and Clever Turkey Disguise post.