This post contains affiliate links.
Did a turkey show up at your house looking for a disguise? 
The turkey disguise project was one of my favorite fall themed projects when I was teaching elementary school. With the popularity of Pinterest, it has been fun to watch this project grow over the years as more and more teachers and students have participated.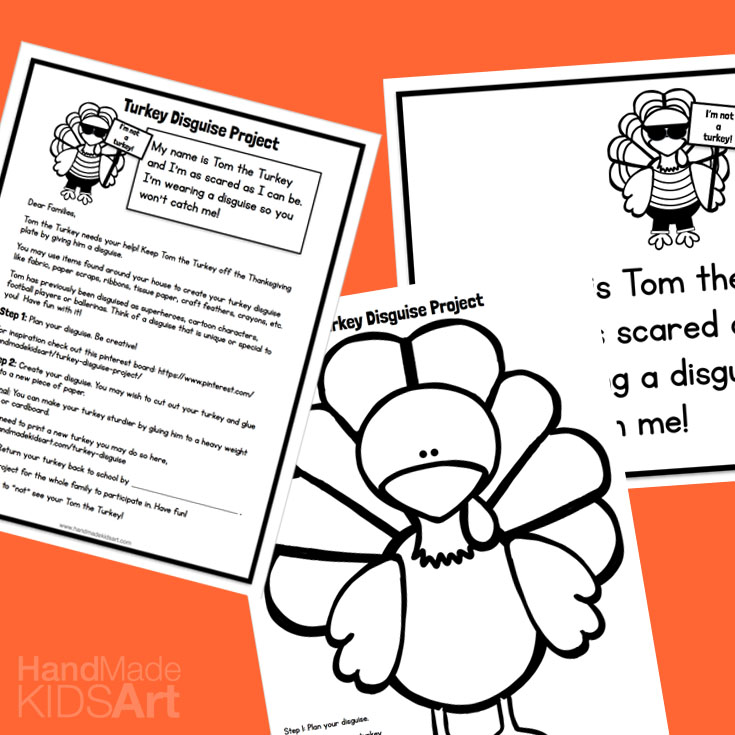 I did not create this project but I have used it since my first year teaching.
There have been different variations but it is a fun art project that you can easily incorporate literacy and writing connections.
I introduced the project by reading the poem, Tom Turkey to my students.  I tried to find the original author but could not pin a source (if anyone knows the original author be sure to leave a comment and I will credit the source).
My name is Tom Turkey
And I'm afraid as I can be.
I'm wearing my disguise
So you won't catch me.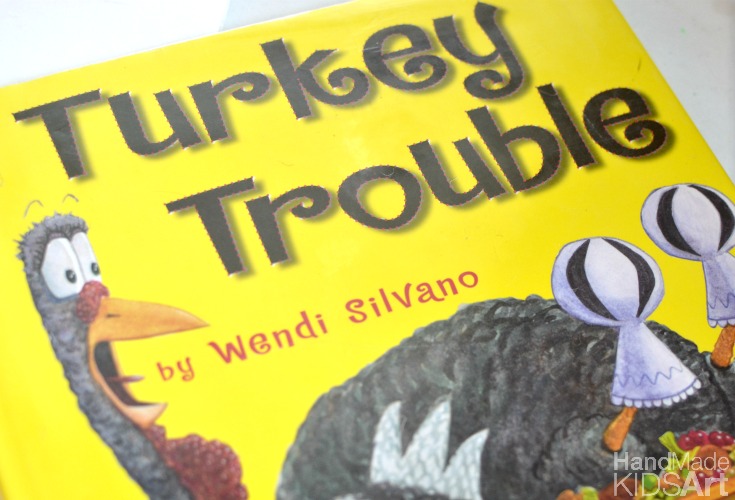 I also found a fun turkey book to help introduce the turkey disguise project Turkey Trouble written by Wendi Silvano . This clever turkey comes up with his own unique idea to disguise himself and avoid being Thanksgiving dinner.
5 Tips for an Awesome Turkey Disguise Project
1. Make 2 copies of the turkey
2. Glue 1 copy of a turkey to a piece of thin cardboard or heavy card stock paper.
3. Use the 2nd copy of the turkey as a stencil to cut out shapes for your disguise.
4. When in doubt add glitter.
5. Let your child lead the project. Remember this is your child's homework or "just for fun" assignment  (if you want to make your own turkey just print off an extra turkey copy for you)!
Looking for a turkey template? Check out our selection of free turkey downloads.
In case you see the turkey disguise project appear at your house or if you want to make it at home here are some of our favorite turkey disguises.
15 Outrageous Ways to Disguise a Turkey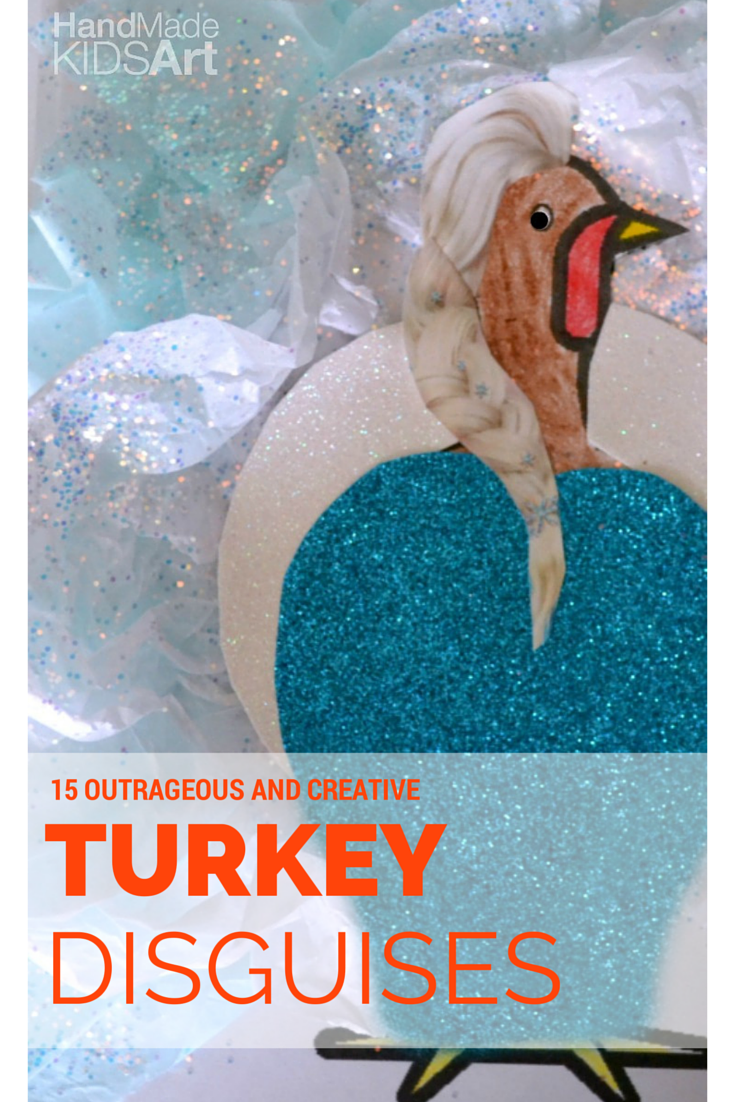 (I tried to find the original links to the turkey disguises below. If I could not find the original source I linked to the pin. Please comment below if you have an original link and I will update the link).
1. Turkey as Elsa from Frozen (We had fun creating this one)!
*Update: We also have a super easy and quick Olaf turkey disguise tutorial.
4. Turkey as Dorthy from the Wizard of Oz
6. Turkey hiding in a bowl of popcorn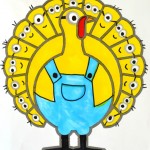 15. Turkey the Pizza Delivery Guy
For more Turkey disguise inspiration, follow our Pinterest board!
Follow Jamie @ Hand Made Kids Art's board Turkey Disguise Project on Pinterest.
How are you going to disguise your turkey?
You may also like: